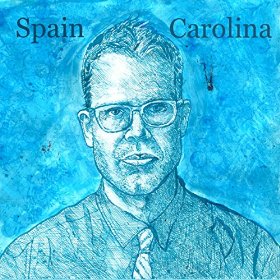 1 June 2016
Spain, which was founded by Josh Haden (son of legendary jazz bassist Charlie Haden) in 1993, is credited as being instrumental in the advent of "slowcore" with their debut album The Blue Moods of Spain in 1993, a movement that included Low, Cursive and Codeine and was marked by bleak subject matter and sedate tempos. Haden took the band on a lengthy hiatus in 2001, reforming in 2007 with the album The Soul of Spain.
Carolina, the band's sixth studio album doesn't deviate much from the group's much lauded sound. Still largely acoustic, the record is a form of moody opaqueness, with Haden reaching back to historical scenarios for subject matter, such as the first cut, "Tennessee", which relates the saga of a homesteader in 1875, or "The Depression" and "Battle of Saratoga". Haden is joined by former Lemonhead Kenny Lyon, who produced the record as well as contributing a plethora of stringed instruments and keyboards. Famous sister Petra Haden joins in on violin and vocals, with Danny Frankel on drums. Together they provide rich accompaniment for Josh's mannered vocals, allowing the songs to find a balance between tension and release, in a somewhat alt-country sense, akin to the work of Willard Grant Conspiracy back in the day.
Carolina is yet another sublime release from Spain, a record that reveals its secrets upon further spins, creeping up on you, casting its charms subtly. It's a record – and a band – that relies on unhurried expression and meaningful study. One of the best of the year.