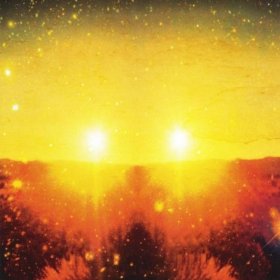 27 May 2013
With the Church on hiatus (maybe), Steve Kilbey's ongoing work with All India Radio composer/ leader Martin Kennedy has become his most high profile artistic endeavor. The pair's third album together, You Are Everything blends Kilbey's pop smarts with Kennedy's atmospheric melodicism for a record that stands up to anything either dude has done with their main squeezes.
The most recent Church album Untitled #23 luxuriated in dreamy psychedelia, and Kilbey keeps that vibe going here, with sedately soaring vocal melodies and measured performances that evoke an altered state of mind without overt self-indulgence. Kennedy compliments his partner's work with lush melodies that marry electronic soundscapes to soaring tunefulness. The resulting songs often sing like classic Kilbey – swap out Kennedy's plush synth beds for guitars and the wafting "Brother Moon Sister Sun," the jangly "I Wouldn't Know" and the shimmering "All the World" could be Church songs. The anthemic "Can't Get Free" adds in a dollop of luscious pop/soul groove to the mix, sounding like a previously unimaginable cross between Chromeo and the Alan Parsons Project.
Though proposed as the final installment of a trilogy, You Are Everything is too gorgeous for us to want this partnership to end anytime soon.
comments powered by