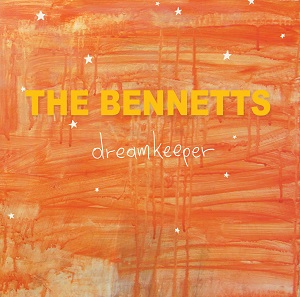 31 January 2014
What is that accent? Northern English, Scottish, Welsh or Irish? Actually, it's Greek. Dreamkeeper is the debut release from The Bennetts, an Athens-based band who cheerfully put their own spin on indie-pop.
Through seven finely crafted songs, we're taken on a journey through upbeat, catchy melodies. The guitars have a slight shoegaze element to them, adding a dreamy quality that mixes well with the punchy character that dominates most of the tracks. Clear production allows the instrumentation to take a step forward and express the bliss exuding from the tunes. It's a pleasant release, perfect for a day in the park with the family.
As first offerings go, this one is mighty impressive. Let's see what happens next.