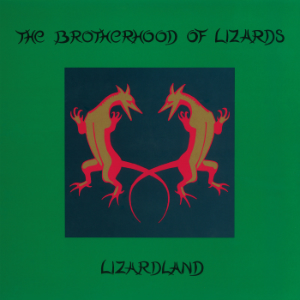 21 August 2016
For a short time, Martin Newell (Cleaners from Venus) and Peter Nice (aka Nelson) were in a band called The Brotherhood of Lizards. They finished their first and only album, which was released on the indie label Deltic Records. The Cleaners from Venus influence is definitely present in these tracks, but this duo created a sharp sound all their own. But even more interesting than that is how they toured to support this album! Deltic label head Andy McQueen apparently knew of Martin Newell's dislike of touring (how very Andy Partridge of him) but still had to ask if there was any possibility that the duo might do a promotional tour. Newell replied (probably in jest), "Only by bicycle". You can imagine the response on McQueen's part, but Newell actually studied a map and decided that a bicycle tour was something they could do. So, Newell and Nelson set out on bikes with instruments on their backs and tiny amps on bike carriers for a 600-mile busking tour of the entire southern half of England. The absurdity of this venture attracted the media, and they were labeled "The First Eco Rock Band", which led to news articles and later, a documentary, which has been lost to time. Unfortunately, in the very next year, Nelson moved on to play bass in New Model Army and the band was done. But they leave behind this fine collection of songs for music fans to relish.
Cool and fun back story aside, this is a great collection of lovely and catchy psych pop, lyrics akin to the Village Green style of writing that Ray Davies laid down decades before. It also reminds me of vintage Who and XTC's Skylarking-Mummer period. You may also be reminded of the work that the excellent Pugwash has laid down. These are all touchstones, obviously, because the eccentric Martin Newell's work is charming, brilliant, and stands on its own merits. The stories in each song ring true as characters and a way of life that has mostly vanished is celebrated. "It Could Have Been Cheryl" is one of my favorite tracks, little bits of psychedelia woven in with a sparkling melody and lovely harmonies. "The World Strikes One" is more downcast, but has charming lyrics such as 'the cats are sleeping in the ten watt sun'. I really dig the piano that is in the forefront here, and the lyrics are insightful and clever.
Another favorite is the moody but infectious "Rusty Iron Sun". The duo employ a mandolin, understated percussion, sterling backing vocals, and a hook that will pull you straight back in repeatedly. "The Happening Guy" veers closer to the upbeat type of skewed art pop that XTC excelled at. There is cool bass percolating underneath, and call and response vocals on certain parts of the tune. "Clockwork Train" has bongos, bird song, and is another bucolic romp in the English countryside, the perfect tune for a lazy, hot summer's day. As the disk progresses, it all becomes clear once again just how great a songwriter Martin is. I don't know how much Peter Nice contributed to these songs, but they all seem to bear Martin's deft touch with lyrics, often containing a sly humor that is at slight odds with more serious subject matter. The beginning of "The Day After Yesterday" sounds like Sad Lovers and Giants at first, then morphs into a minor key, bass driven tune. "Market Day" might have been lifted from a great, lost Kinks album, or maybe just an outtake from The Kinks Are the Village Green Preservation Society. It can only have originated in England, and has timeless backing vocals. "Love the Anglian Way" has vocals buried way in the background, right up to the chorus, where vocals bloom ecstatically. "She Dreamed She Could Fly" has a loping pace and vocals similar to the early Who (always a good thing).
There are 9 bonus tracks in this collection, and as with most bonus material, not all is essential, but most everything is interesting. Like the pretty folk of "Carmosine", which is A side quality for sure. I love the mandolin and Martin's voice on here. Very understated and lovely. "In Fireglow" is another delicate ditty, and it's a short but very nice instrumental. The lads are clearly having fun on "Hey Hey We're The…", which name checks the duo. "Tinny Brain" starts off with disturbing backwards vocals before transforming into a rather forlorn song about the rain and the depression of a mundane life. "Bruvverhood" is a decidedly odd little tune with Beach Boys style vocals, and what a great impression these guys do, right up to the 57 second mark when the song abruptly ends. "Duck House" closes down the album with acoustic guitar backed by quacking! It is another strange little instrumental, and finishes at 1:42.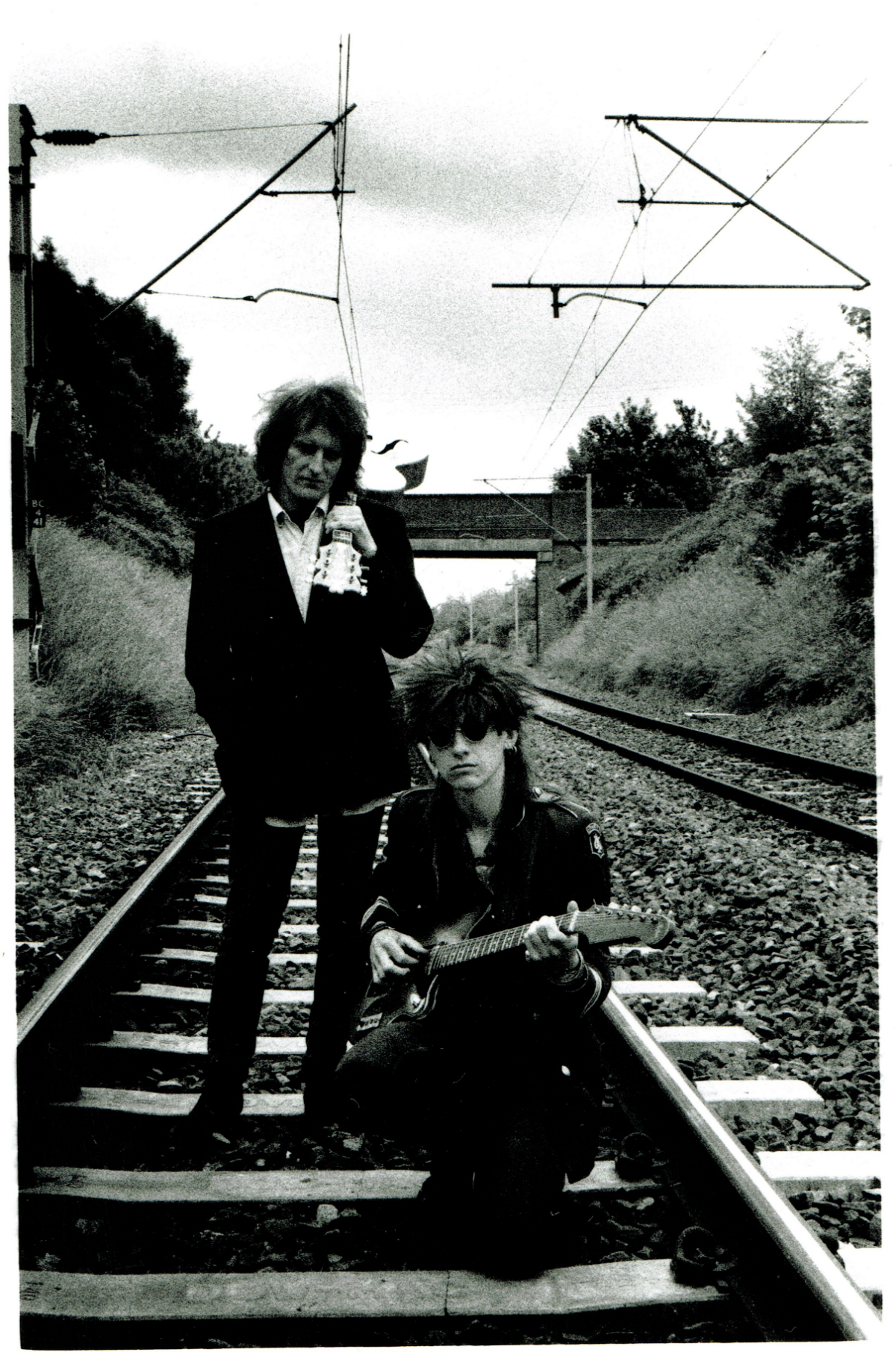 In summary, this is a fun recording, revealing what might have been if the duo had soldiered on, braving more bicycle tours and revealing great talent behind deceptively simple songs and arrangements. Highly recommended for all fans of Cleaners from Venus, Martin Newell's solo work, XTC, Pugwash, and The Kinks.
The album is available everywhere at the usual outlets, or directly from Captured Tracks.
comments powered by