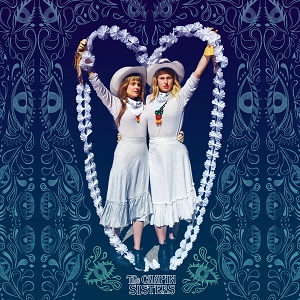 20 October 2015
The Chapin Sisters, Abigail and Lily – daughters of folk singer Tom Chapin, return with their fourth full-length and third of original material since 2010's Two.
Today's Not Yesterday basks in the glow of dusty '70s soft rock. "Autumn" opens, setting the tone with a dark, lumbering waltz that's somewhere between Fleetwood Mac and Carly Simon, whose influence also hovers over the dark, smokey "Child." More upbeat songs, like "Angeleno," "Love Come Back" and "Sleep In" bare Linda Ronstadt's twangy mark, while Jackson Browne's gentle nostalgia runs through the whole of the tracks. It's the harmonic strength of sisters bound by blood and borne by music.
Though The Chapin Sisters hearken to the past, they are here in the present and looking into the future. Join them in their musical time machine for a lovely journey through melody.
comments powered by