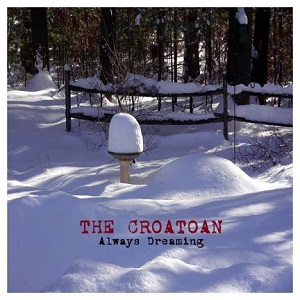 18 February 2015
Mysterious Simi Valley, CA-based improvisational industrialists, The Croatoan, return with their fourth release on the Love Earth Music imprint.
Always Dreaming mixes noise, drone and electronics with vocals, guitar and drum machine to create a futurist psychedelia born from technological nightmares. Insistent, robotic beats propel tonal hums and jagged riffs as a quiet, murky voice wafts just beneath the surface. Cold emotions emanate from squelching frequencies. It's like Cabaret Voltaire dropped acid and listened to NON.
Whoever they are, The Croatoan make compelling music that resides in a realm of its own. Turn down the lights and get lost in the darkness.
comments powered by