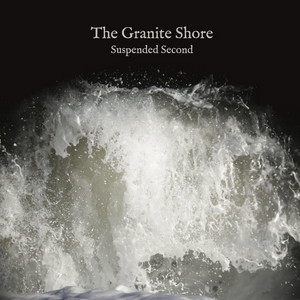 3 December 2017
Nick Halliwell, head of Occultation Recordings, is the prime mover behind The Granite Shore, along with some cool guest musicians such as Phil Wilson (June Brides), Steve Perrin (Distractions), Ian Henderson (The Puddle), John Howard, and Arash Torabi. They collectively create a grand sort of baroque pop with cerebral and insightful lyrics. The music twinkles (witness the triangle on the opener "So it Begins"), sparkles, and hints of anger and anxiety peek through the pretty melodies and well-executed harmonies. Don't let its beauty fool you; Halliwell has plenty to say on the current political situation. "Outside, Looking In" hints at Brexit dissatisfaction amidst the harp and sprightly piano and synths. "Buyer Beware" has a pleasant, chugging cadence I find really appealing with a big hook at its center. "There's Always One" is its companion piece, starting off with the same melody and marching pleasantly along even while Halliwell's somber vocals sing of a fading relationship. The chorus swells with emotion and gorgeously swirling music, and mention of 'who will clean up the mess when you're gone' makes me think there's an unsettling theme nesting underneath the surface lyrics.
"Someone Else" has some sweet, soulful singing accompanied by lovely piano. Not sure who's singing backing vocals, but I love it. It has a cinematic feel, and feels like a denouement. It's possibly the strongest song here, and its magical feel pervades throughout. "Where Does the "Sadness Come From?" is terrific and has a great sing along chorus and equally fine lyrics. "I Suppose So" is another fine pop tune, lilting a bit like The Chills at their jaunty best, but veering toward Halliwell's penchant for melancholy. I interpret the words referring to our collective political malaise around the globe. The past year has been a nightmare for a lot of people, and this song speaks to that. "The Performance of a Lifetime" is 9 plus minutes, a ballad wrenched with anxiety and strong emotion. Its length never inhibits this long work of art, a beautiful mood piece with a tasteful arrangement. The final song is "Commodities", a quiet, contemplative piece that is the perfect way to close this fine album down. In short, Suspended Second is a beautiful example of chamber pop that definitely ranks as one of the best albums of the year.
Catch up with the band on Facebook and pick up the album over at Bandcamp.