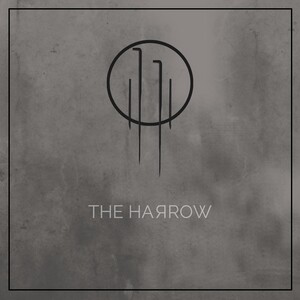 15 December 2013
When I first heard this self-titled EP by Brooklyn's The Harrow, I was immediately reminded of the elegant and icy UK band, Sad Lovers and Giants. The latter group's work was never as well known as it deserved to be, so I hope bassist Frank Deserto's group has better luck.
The smoothly ominous bass lines will suck you straight in, as witnessed by the deceptively dreamy "Milk and Honey". Guest musician Hayden Payne's jagged guitar work should warn you that this sonic concoction is no vanilla milkshake, and may indeed haunt you long past the time this tune has wound down. Vocalist Vanessa Irena's piercing but lovely vocals are perfectly matched to the coldwave melodies of this collective.
Defining The Harrow as 'an elegant means of capital punishment: a series of needles to inflict torture, pain, and understanding' perfectly describes the listening experience you can expect. This is unsettling yet gorgeous post punk, reminiscent not only of SLAG but also nodding towards the brilliant The Chameleons UK, which is no accident (Deserto was part of the 2010 touring band).
In summary, this is a brilliant start for this talented group, and I look forward to future recordings.
Check out the band's Facebook page here.
Stream their music on Soundcloud.
comments powered by