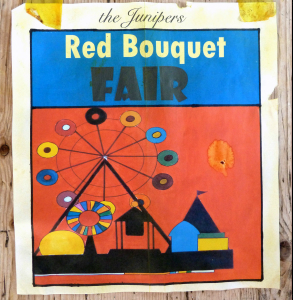 19 June 2016
I've had a bit of time to let this beautiful psych inflected pop record settle around me like a fine gossamer haze. It's easily one of the best records I've heard this year, or any year for that matter. Do the words enchanting, delightful, magical, and incandescent mean something to you when you think of music? If not, then one listen to this record will fill the bill for you. This Leicester UK five piece fronted by singer Robyn Gibson have created a 60s pastiche of elegant and timeless songs you won't soon forget. Red Bouquet Fair contains all the hallmarks of the aforementioned styles, including indelible melodies and sweet harmonies. Listening again and again is like a kaleidoscopic merry-go-round, a sonic tapestry that will leave you whirling in glee as it spins infinitely.
The title track has sitar, banjo, and heavenly keyboards, and merits a longer tune. "Follow Loretta" has a firm grasp on The Beatles catalogue, from sterling harmony vocals to lovely, Abbey Road styled piano. "Dig Me Up" is another winning track, mining the same vein as Pugwash but adding layers of billowing psych to the mix. "Burning Pages" has a loping cadence, with frothy keyboards, delicate acoustic guitar, and really trippy vocals in spots. In short, it is exactly the sort of song that sucks me in and holds me captive. "Esmeranda" is bright and sunny, rather like the sort of late 60s West Coast folk rock I dig so much.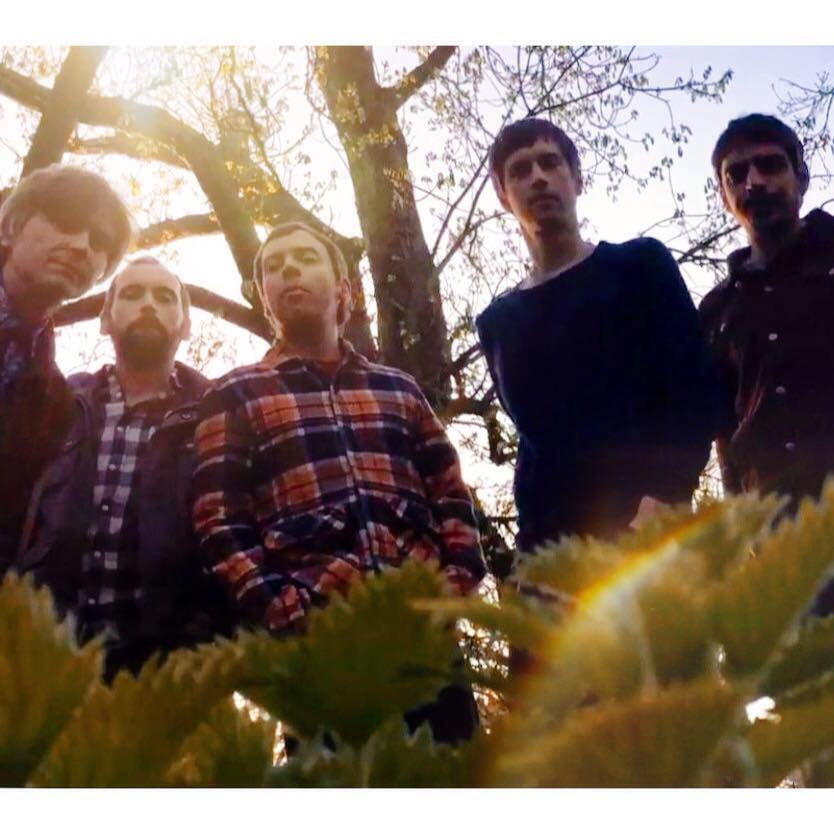 "Here Come The Winds" is heavily flecked with psych, right down to the sitar drones that run through it. And oh, the vocals, surely angels had a hand with this one. "Like a Merry Go Round" is equally beautiful, and fans of The Left Banke, The Byrds, and Emitt Rhodes will groove on this one. "The Fisherman" is light and delicate, ringing guitars curling perfectly around Robyn Gibson's voice like fine smoke rings. The shimmering "Summer Queen" is gently reminiscent of any of the great British Invasion bands, and it mesmerizes and stuns with its beauty. "The Old Man Mini Suite" chimes and sparkles and the arrangement is superb. "Say Goodbye" is the perfect way to tie this one up, 2:59 minutes of watery, tripped out vocals and very Beatlesque. I only make these comparisons as the highest compliment, for many bands who trod this hallowed ground are derivative. But The Junipers are brilliant tunesmiths who need to be known by a lot more people. If you enjoy exquisitely crafted psych pop with a clear nod to the 60s, then you will adore this record.
Catch up with the band on Facebook and purchase the album on Bandcamp
or over at Sugarbush Records.
comments powered by