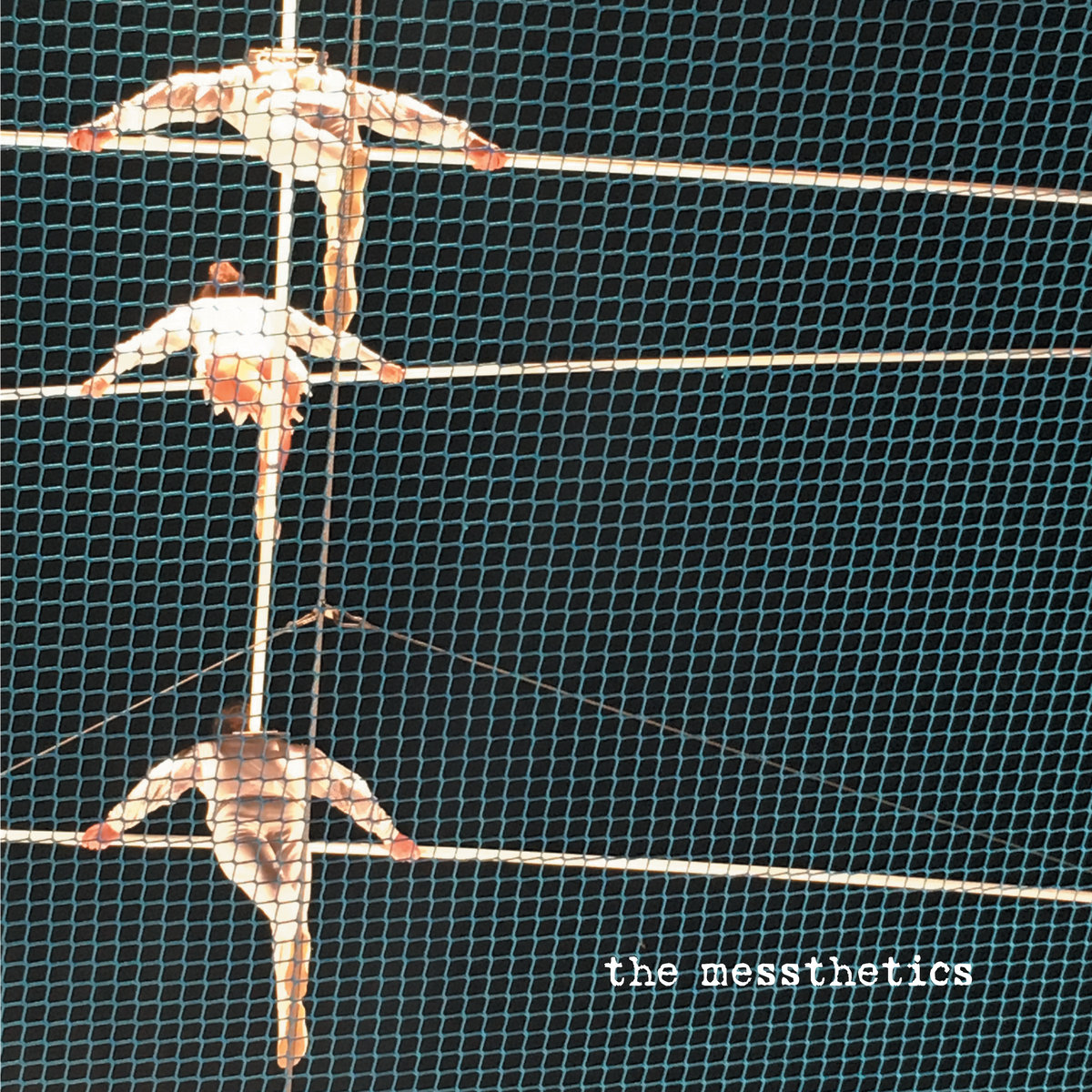 5 April 2018
Quantitatively, The Messthetics are the closest fans will get to the Fugazi experience, although you shouldn't come to expect anything of the sort. Despite featuring the famed rhythm section of the former outfit—bassist Joe Lally and drummer Brendan Canty—any punk fury in them has been diluted for the sake of the current project. Even more manic numbers from the self-titled debut like "Quantum Path" carry a somewhat leisurely feel to them, contrary to the frenzied fretwork of Anthony Pirog.
Unless you're a D.C. inhabitant, Pirog is the freshest face of the three. He is, after all, the odd one out when comparing the legacy indebted to each member. Discounting his "newcomer" status, his stripes are earned with aplomb. The guitarist is a student of jazz and experimentalism, cutting his teeth in previous years primarily as a duo with multi-instrumentalist Janel Leppin. The moody, atmospheric work they honed bleeds through ever so slightly with this new supergroup, but on the whole allows for him to get the lead out and more confidently rock rather than enchant.
That being said, the first two or three tracks let you know what you're stepping into: The Anthony Pirog Show. Granted, it's not a bad show. He plays with the utmost adeptness and in a wide range of styles to boot, while including a vast array of pedals to help flavor his strings for differing occasions. His guitar will present demureness and articulation one moment and octaval dimension-hopping the next. On top of all of this, it is noted that the album was recorded in Canty's practice space live and mostly without overdubs; so the up-and-comer possesses the foolproof precision of a session musician and the brisk dexterity of a math rocker.
The spotlight calls for Pirog endlessly throughout and that is precisely what causes Lally to be shut out nearly permanently. Those wishing for his distinct melodic bass accompaniment found in past Fugazi cuts like "Long Division" and "Repeater" will be sent home sorry. At least Canty deals in percussion and commands that tuneless front alone. His longtime bandmate sadly plays second fiddle; backbone with no sense of purpose other than the maintenance of decorum. Canty still shows flare and passion whereas Lally shows obeisance, yielding to Pirog's gamut-running clinic.
"Inner Ocean" ends up being The Messthetics' finest moment here, finding the band in a mode of dynamics and structure. The reserved and textured composition shows for the first time (at the record's halfway mark) that they're capable of more than an improvised guitar jam overtop an ad infinitum tired bass line, however briefly. Separating the artist from the art is hard, but legacy and obvious talent aside, the overall jam quality of the record lends an aimlessness that stops it just short of achieving pith.
You may purchase the record here.