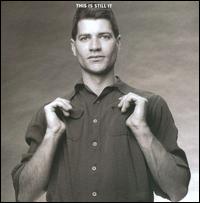 1 May 2010
The fertility and innovation of the Athens, GA music scene in the late '70s/early '80s is legendary (B-52s, Pylon, Love Tractor, R.E.M.). Now, in the wake of DFA's wonderful Pylon reissues, Acute, which has long had an interest in that period if not that locale, blesses us with more brilliant material from that time and place.
Not as well known, though legendary among devotees and aficionados, the Method Actors were a duo of drummer David Gamble and guitarist Vic Varney (Pylon's manager at the time), who both sang. Varney's jagged guitar riffs have all the space around them filled in by Gamble's beefy drumming, not busy but very big in sound.
The relationship to the Athens sound is clear, but the duo format pushes the 1980 material in particular in a direction similar to some European post-punk (especially Blurt – without the saxophone, of course), simultaneously abrasive and danceable. Varney, in an excellent interview reprinted in the CD booklet, aptly characterizes the music as "the Great Audacious Yawp of Youth," which also fits the way these guys sing; when they intertwine their voices in something that's not so much harmony as blurted-out counterpoint, it's post-punk magic.
The 1981 tracks, mostly from the LP Little Figures, find Varney overdubbing bass, which in filling out the sound makes them less distinctive ("Rang-a-Tang," which oddly sports steel drums, suggests a little early Talking Heads influence). The '81 stuff is also less rambunctious, aiming at greater complexity instead – interesting, but less viscerally and immediately compelling (though the way it broadens Varney's palette of timbres is rewarding). And I could really do without the "Commotion" dance mix 12".
Still, for the first ten tracks (the 1980 material) alone, this is a worthwhile investment.