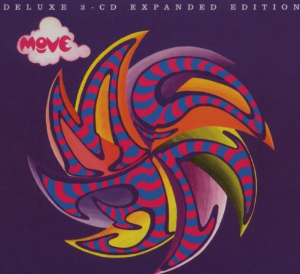 6 July 2016
The Move are an English band that never made it in the States. Which is ironic, considering that the top selling ELO came out of The Move. So if you're reading this and wondering what I am speaking of, go out and listen to the first ELO album and then contrast and compare with The Move and you'll see and hear the connection. But before I get ahead of myself, behold, the Cherry Red label Esoteric Recordings has been reissuing multiple Move albums (including Shazam, reviewed here) in expanded editions with alternate takes, B-sides, interviews, and unreleased tracks.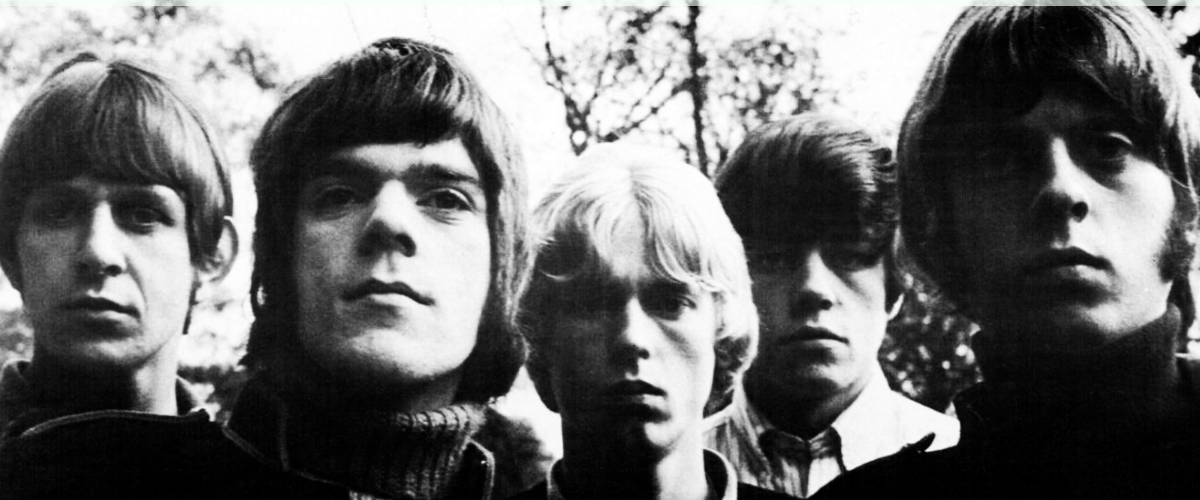 The very first disk on the first Move album contains most of the "hits" listeners are acquainted with, from the sprightly "Yellow Rainbow" with wall to wall harmonies to the Beatlesque "Cherry Blossom Clinic", about an insane asylum, replete with butterflies. The latter song adds in strings and horns and paves the way for what ELO eventually sounded like. "Kilroy Was Here" is gentle chamber pop, with a stick to your ears melody. "(Here We Go Round) The Lemon Tree" is about another eccentric character, one of many in the band's musical canon. "Weekend" takes a different tack, with a 50s swing vibe and an R&B vocal. "Walk Upon The Water" reminds me of early Who, at least initially. It is a pretty 60s tune, typical of the flower power era with nicely placed psych elements. "Flowers In The Rain" is another delightful excursion, with cool harmonies and an ornate melody. "Hey Grandma" may sound familiar, because it's a Moby Grape cover, rather different from the other songs here. "Zing Went The Strings of My Heart" always makes me grin, with its doo wop harmonies and somewhat amusing lead vocal. It's a James Hanley song, covered by a host of artists. "The Girl Outside" is classic 60s pop with saccharine strings, but Carl Wayne has the perfect voice to pull it off. "Fire Brigade" is another somewhat familiar tune to me, and it's one of guitarist Roy Wood's best songs. I like the piano and guitar driving things along with some woo-woo harmonies that really mix things up. "You're The One I Need" doesn't sound like The Move at all, you'd almost swear it was Stevie Winwood on vocals, along with some ace guitar licks. It's also a bit of a rarity as it was restored from the only surviving acetate disk. "Winter Song" is previously unreleased, and is a bit like the Everly Brothers style with acoustic guitar and a shuffling beat. I also like the cover "Is It True" from a Birmingham local radio session; the band's debt to the Fab Four is real clear. The other bits from this radio session are interesting from an historical and fan perspective, but they're outtakes for a reason. "Night of Fear" is a solid tune with a strong ELO vibe, yet it retains that charming 60s vibe that helps it stand apart from what came later.
"Disk 2" contains stereo mixes of many of the songs on Disk 1, and brings with it a clarity and beauty to these compositions. What I mean to say is that the stereo mixes help songs take flight, creating expansiveness and space for these tunes. "Night of Fear" starts things off, and I do prefer the stereo mix over the mono version. This is mostly true for the other songs repeated from the first disk. I really like the undubbed early piano version of "Fire Brigade"; it's different enough from the song we know to make it an interesting artifact. Disk Three contains the band's BBC sessions between January 1967 and January 1968. The opener "You Better Believe It Baby", written by Joe Tex, is a pretty hot R&B tune, fitting in with the times in which it was recorded and revealing the band's roots pretty demonstratively. The Saturday Club version of "Night of Fear" is my favorite version, much more psychedelic than the better known version. "Morning Dew" is a cool tune written by Canadian folk singer Bonnie Dobson along with Tim Rose. "Stephanie Knows Who" is penned by none other than Love's Arthur Lee, and the band does it up proper. And of course, the Byrds cover "So You Want To Be A Rock and Roll Star" is a perfect vehicle for Roy Wood and company. The songs here are all fun and interesting to listen to, and knowing how such rarities can fetch highway robbery prices, it is good to have them all assembled here.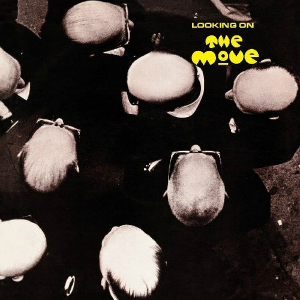 Moving to Looking On, it is no longer the world of sunshine and rainbows. The blinders are off and the music is appropriately hard, bludgeoning your ears with heavy psych blues, such as the title track that opens the album. Of course, the song's bridge has some gentle piano which offsets the screaming guitar. And there's even some sitar to remind you of what came before. The horns at the end set it apart even further, ending this long song with a flourish. "Turkish Tram Conductor Blues" sounds like early ELO mixed with standard late 60s blues. And it's no wonder, because Jeff Lynne is now on board with vocals. "What" is a lovely mix of prog and psych with a choir of vocals, veering even more toward classic ELO. Hearing this makes me wonder what is wrong with commercial radio, playing only a few tunes when a treasure trove of material is out there and never is aired except on independent radio stations. "When Alice Comes Back To The Farm" has echoes of "Roll Over Beethoven", and features the talented Roy Wood on cello. I also like the piano and slide guitar, flying high over the standard 12 bar blues riff. "Open Up Said The World At The Door" is another long song, with oboe, grandiose harmony vocals, oddly placed sitar, and much of it speaks of Jeff Lynne's influence. The whole album also reflects the music industry shift toward prog, hard rock, and glam, and Roy Wood revelled in the latter by dressing up in odd costumes for various performances. The Move's #7 hit "Brontosaurus" is heavy and bombastic, and is a seismic shift in the band's sound. What makes the tune here is some groovy slide guitar and 50s style piano. "Lightnin' Never Strikes Twice" is written by bassist Rick Price with outside writer Mike Sheridan and the B-side to "Brontosaurus". It easily connects the old and new Move, and the harmonies sound an awful lot like The Hollies.
On the second disk of outtakes and rarities, we have the enchanting and short ditty, "The Duke of Edinburgh's Lettuce". It is dominated by 50s doo-wop harmonies, finger snapping, and jaunty piano. Then we have take 3 of "Looking On", and it's lighter than the original version. The band also trots out a mono US version of "Brontosaurus", whose main riff sounds a tad like "California Man". The band covers The Beatles on "She's a Woman" for Top of the Pops, in a heavier version than the original. I like the short Bev Bevan interview describing the shift in the band's sound, and explaining how they planned on going after 'the college market'. Another rarity is "Falling Forever", a nice mashup of the band's late 60s sound with their heavier new approach. The remaining tracks are Top of the Pops performances, and are interesting from an historical perspective. In retrospect, this album doesn't rival their earlier releases, but it's a fascinating blueprint for what was to follow with ELO.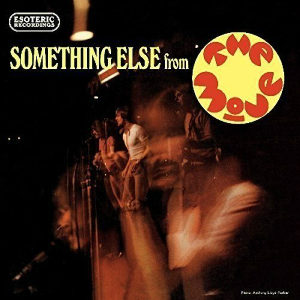 The final release reviewed here is the live album, "Something Else From The Move", a recording from 1968 at the Marquee Club. This is the original, Carl Wayne version of the band, and thus, the songs are shorter but no less sharp. I like the opener "It'll Be Me", a swinging 50s styled tune if ever there was one. "Too Much In Love" almost sounds like something Bad Company might have recorded, while "Flowers In The Rain" takes on a heavier groove in a live setting. "Fire Brigade" is a saucier and edgier take than the studio version, while "Stephanie Knows Who" retains the psych blues patina that Love demonstrated on Da Capo. In three minutes, the band manages to toss out some jams. "Piece of My Heart" (yes, the same song Janis Joplin sang but didn't write) is a lively cover, and Carl Wayne manages not to shriek on the vocals. There are two final cover tunes here, and the band is pretty hot sounding all throughout these recordings, and after hearing the various incarnations of the band, I still prefer the original lineup with versatile vocalist Carl Wayne.
All these records are lost treasures, and I am deeply grateful to Cherry Red and Esoteric Recordings for making them available again. All Move fans should own these, as well as any fan of late 60s English psychedelic pop with baroque flourishes, so jump on these while they're still available, because like all good things, they most likely will go out of print at some point.
comments powered by