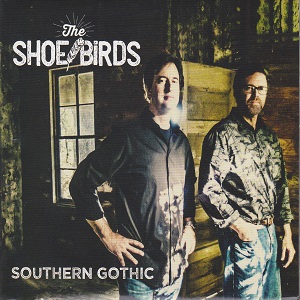 20 May 2015
The Shoe Birds, from Mississippi, offer an eight song debut born from the Southern experience.
Southern Gothic floats like a breeze through Southern humidity. Smooth vocals tell emotional, heartfelt tales to classic rock and country-flavored tunes. The result is somewhere between Tom Petty and Don Henley's solo '80s work, with some odd nods to Blue Öyster Cult scattered about, as in the lead hook of "Old Man" and the chorus of "Can't Stop the Rain." "Tell Me Mother" draws from Led Zeppelin's acoustic blues, and the rolling "Rhythms of Love" recalls early REM. It's a solid statement from a new band looking to make music that means something to them.
While hip-hop, country and the occasional blues seem to dominate Southern music, The Shoe Birds firmly assert that rock is still alive, too. Well done, gentlemen.
comments powered by