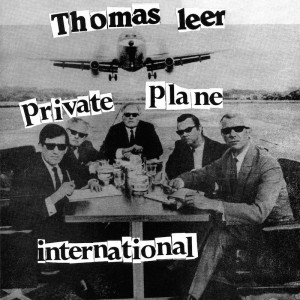 19 May 2015
Originally released in 1978 on his own Oblique Records in London, the seminal synthpop debut by Thomas Leer (Act) finally sees an expanded remastered reissue including two bonus cuts.
The title track and "International," its guitar-driven b-side, feature motorik pulsing, spacey krautrock synthesizers and quiet vocals reminiscent of a less sinister Genesis P-Orridge from his Throbbing Gristle days. The hypnotic "Kings of Sham," originally from the Business As Usual compilation (Cherry Red, 1981), throbs with proto-techno decadence, while "Saving Grace," an instrumental version of Leer's "All About You" single (Cherry Red, 1982), nods toward italo disco. It's a captivating, if brief, document of early electronic post-punk by someone who was there at the beginning.
Thomas Leer went on to have some mainstream success in the '80s, but it all began on a 4-track in his Finsbury Park flat. Time warp back to that era and discover the future.
comments powered by