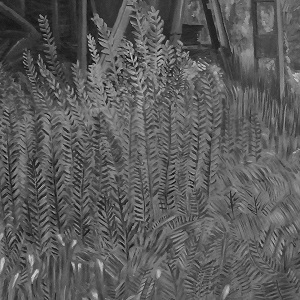 21 January 2015
From Beijing, China's dark underbelly, Thruoutin and Torturing Nurse emerge with a furious blast of harsh noise.
Far from the electro-acoustic approach taken on last year's Peak of the Moon split with Noise Arcade, Thruoutin's side fully embraces over-driven static and squelch while using found sound elements to add dimension. Over four tracks, each clocking in at precisely three-and-a-half minutes, the artist explores the role technology plays in our lives, pairing controlled distortion with a field recording of Korean girls talking in "Learn Korean_pdf" and power electronics with what sound like train announcements in "May 18th_xls." Torturing Nurse's "Coveryeye," on the other hand, begins with four minutes of what could be chains rattling in a warehouse before exploding into over twenty minutes of unapologetic abrasive noise somewhere between Pain Jerk and C.C.C.C.. It's a brutal, unrelenting onslaught that easily ranks up there with the loudest Japanese artists.
Perhaps China will become the bastion of noise that Japan was twenty years ago. Would be cool, wouldn't it?