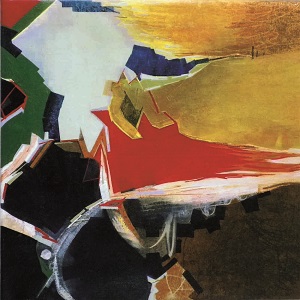 25 July 2014
After a series of highly regarded EPs, London-based artist/musician, Paul Snowdon, AKA Time Attendant, finally delivers his astonishing debut album.
Bloodhounds explores the possibilities of electronic composition by drawing from experimentalists such as Pan-Sonic, Autechre and Squarepusher, as well as the heavily composed music of Klaus Schulze and Tangerine Dream. In seamlessly combining the two very different approaches, Snowdon creates visceral soundscapes from field recordings, rhythmic noises and electronic melodies, ultimately crafting three-dimensional soundscapes where all senses become heightened. These musical realms build tactile places, conjuring memories of touch, taste and smell feeding into sound and sight for a truly virtual experience. "Flashy Pointer," for example, begins with seaside air, which calmly brings in a bit of synthesized jazz before striking forward on a cold Berlin school march. It's an album constructed from so many influences that mere labels cannot accurately describe the style.
The most groundbreaking albums hit without a moment's notice, making Bloodhounds a serious contender in the world of experimental electronics. Only time will tell its influence, but, for now, Time Attendant has entirely stolen the show. The next release can't come soon enough.
comments powered by