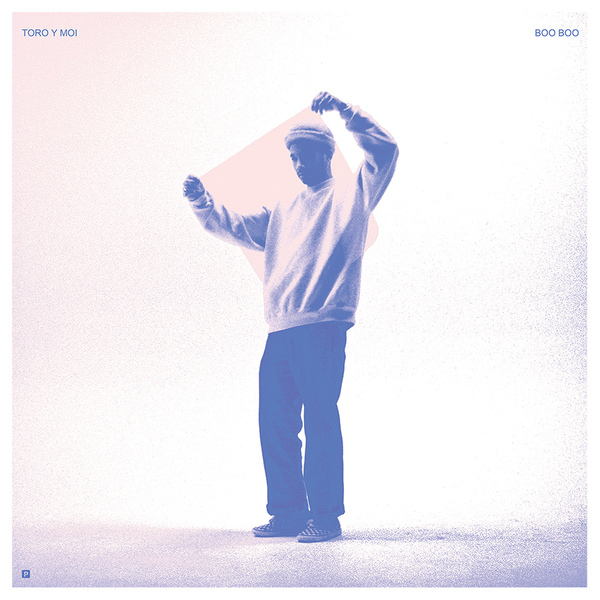 12 July 2017
Now five proper albums in under the Toro Y Moi moniker, we hear Chaz Bear (having recently rebranded himself from original name Chaz Bundick) at his utmost contemplative. Boo Boo's fixation on the falling out of a relationship goes beyond the impression of metaphor or songwriting subject – the proof is in the ache in Chaz's voice, and surely enough, much of this record is fueled by his breakup that occurred towards the end of 2015. Part of what led to its demise was his "celebrity" status; whether underneath a pair of shades or one of his trademark knit caps, Bear has arguably become the most recognizable figure of the now distant and maligned-by-name chillwave movement. The lifestyle and its setbacks are nothing unfamiliar to Bear. It's been hanging over his head for at least two releases ago, having penned "JBS" with The Mattson 2 and "Yeah Right," discussing self-induced isolation and the shifting of friendships over time respectively, both likely due to having a face that grows more noticeable by the year.
Boo Boo could be considered Toro's first honest to goodness concept album in that he offers a consistent narrative threaded throughout the LP, expanding on the notion of how personal publicity can be damaging in the long run – it's difficult to imagine him playing select cuts from the album live; each track is an integral patch in the quilt. In "No Show," he spells it out in simple terms: his partner grew fed up with his ego, yet he never intended for an ego to develop. He "figured it was better than the southern life," and it's easy to fool oneself about the measure of attraction on a grand scale. Once fame takes off, there's no accounting for how high the demand will reach, and although Bear "wasn't wishing to be known worldwide," you cannot help but hear that the despair from this sentiment is only there because it's now cost him dearly.
Bear's acuity for pop showmanship hasn't ditched out on this record, but along with the themes, the compositions sound vastly darker than ever before. Tracks like "Don't Try" and "W.I.W.W.T.W." feature New Order-esque synth and bass work, and the latter sees a guest spot from Madeline Kenney, an artist on Bear's own Company Records. She closes out Boo Boo with a Kelly Lee Owens-tier ethereal epilogue to the torment, playing possibly both the parts of lover past and present, one who's all too sorry to see the dissolution take its toll while the other exists only in memories; the stock photo kind, where two young people are laughing on the floor and unconcerned about future hardships.
It's a rare case to be made that checks out for the tragedy behind celebrity lifestyle. He's not hiding the fact that it's a struggle to divide the artist within and a persona ("I don't know why I do this to myself"), and because of that battle, his budget for relationships is sporting lint. This firsthand account is as honest as anyone could ask for because it's not some gigantic rock star unable to escape the paparazzi in public spaces, it's Chaz Bear unable to keep up a love life in any capacity.
You may purchase the record here.
comments powered by