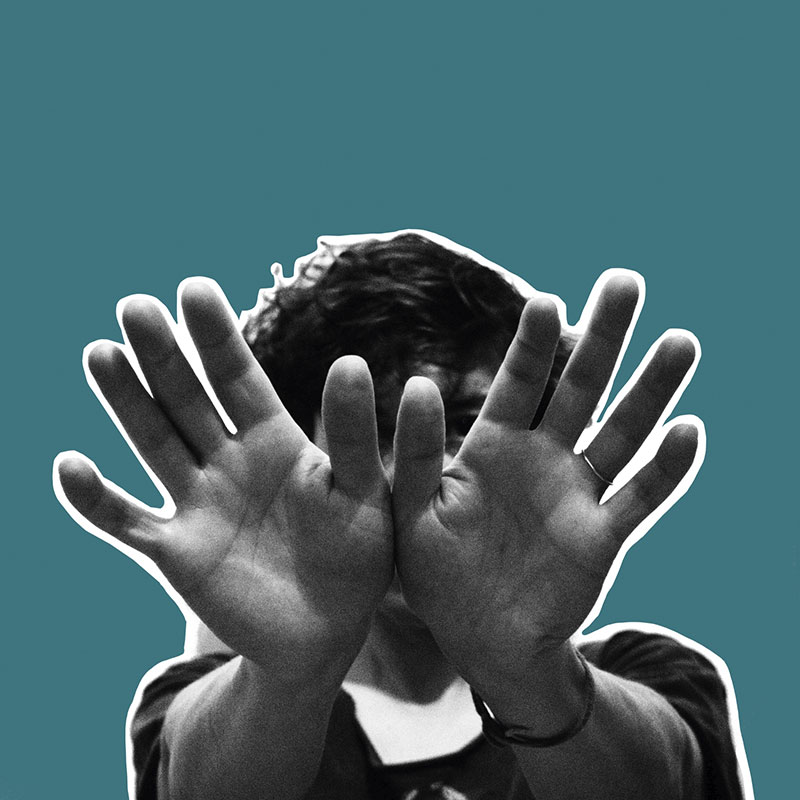 24 January 2018
Leave it to Merrill Garbus to take source material like our English alphabet and numerical order and subvert them into abstract, infectious syncopations. The single "ABC 123" is a far cry from the similarly titled Jackson 5 song of yore, though equally danceable. It's been nearly a decade since the complicated lo-fi wonder of debut BiRd-BrAiNs, and through 4AD's acquisition and ensuing costlier production value, Tune-Yards have remained unwilling to sacrifice their riddling songwriting manner. It just wouldn't be par for the course if it didn't feel somewhat like a brainteaser, and there are shifting parts abound on their latest release I can feel you creep into my private life.
Of course, it also wouldn't be such without the constant groovy backbone that is bassist Nate Brenner. Awakened in the church of James Jamerson, his bass lines have undergone a subtle evolution of neo-futurism. Brenner's style is always rooted—to quote a Mr. Q-Tip—in "the house of the jazz, of the funk, of the rhythm," yet it's inimitable in its propensity to trade between traditional low-end backing and more pronounced melodic aiding riffs; occasionally even juggling the two, successfully. Whether he fancies keeping it real, like in the disjointed walk-down of "Hammer," or appropriately synthesizing out, as in the swaggering quasi-blues of "Coast to Coast;" he is perpetually mindful of the four strings and their increasing importance, given the apparent abandoning of the erstwhile flagship ukulele in recent efforts.
From square one, Tune-Yards have operated via Garbus's labyrinthine vocal approach and avid social awareness to craft nursery rhymes of the galvanized sort. Body dysmorphia, caste systems both explicit and implied; you name it—she's unafraid to hold those in question of normalizing dated practices accountable. Whokill's "Doorstep" is among her best, balancing a painful narrative of police brutality and gun violence with a cleverly incongruous, sickly sweet instrumental. The trend has never ceased, and on "Colonizer," she reaches new levels of energy, just shy of the club hopping type. By its end, the track sounds as if it's a DFA remix of a preexisting song. Like Nikki Nack's "Manchild," it too bridges a gap between hard civil truths and shake factor. "I use my white woman's voice to tell stories of travels with African men," she tells; the word 'white' hitting the same inflection and pitch like a carbon copy each time it is repeated. She later in the song proffers said voice is something that can be "turn[ed] on," like a privilege lever. Be it a personal confession or critical imitation of those none the wiser, it's another cutting condemnation from an understated lyricist who's rightfully authorized to do so.
Two albums ago, on "Killa," she took a break from singing to speak the words, "Would you call me naïve and an idealist if I told you I was disheartened that in this day and age, I do not have more male black friends? I cannot take it, I'm so hip." Aside from a pleasantly strange and non-sequitur interlude from Nack, that sense of humor appears to have vanished from Garbus's acumen, but perhaps fittingly so. "Doorstep" and "Manchild" were written well before last year's respective mass shootings and #MeToo movement. It comes as no surprise that the aggressively dystopian present has collided with Tune-Yards, temporarily sapping them of their comedy. However, wit stays safely intact on private life, and they've traded in their jesting aptitude for a beefed up dance engine, destined to get every last woke one of us on the floor. On "Heart Attack," Garbus's opening verse sounds as if it's been run through a meat grinder. Chopped up and snipped at, with corners to phrases missing, she finally grants herself a moment of clarity in the pre-chorus, declaring unfettered, "Let me speak." Well, you heard the woman. Listen.
You may purchase the record here.