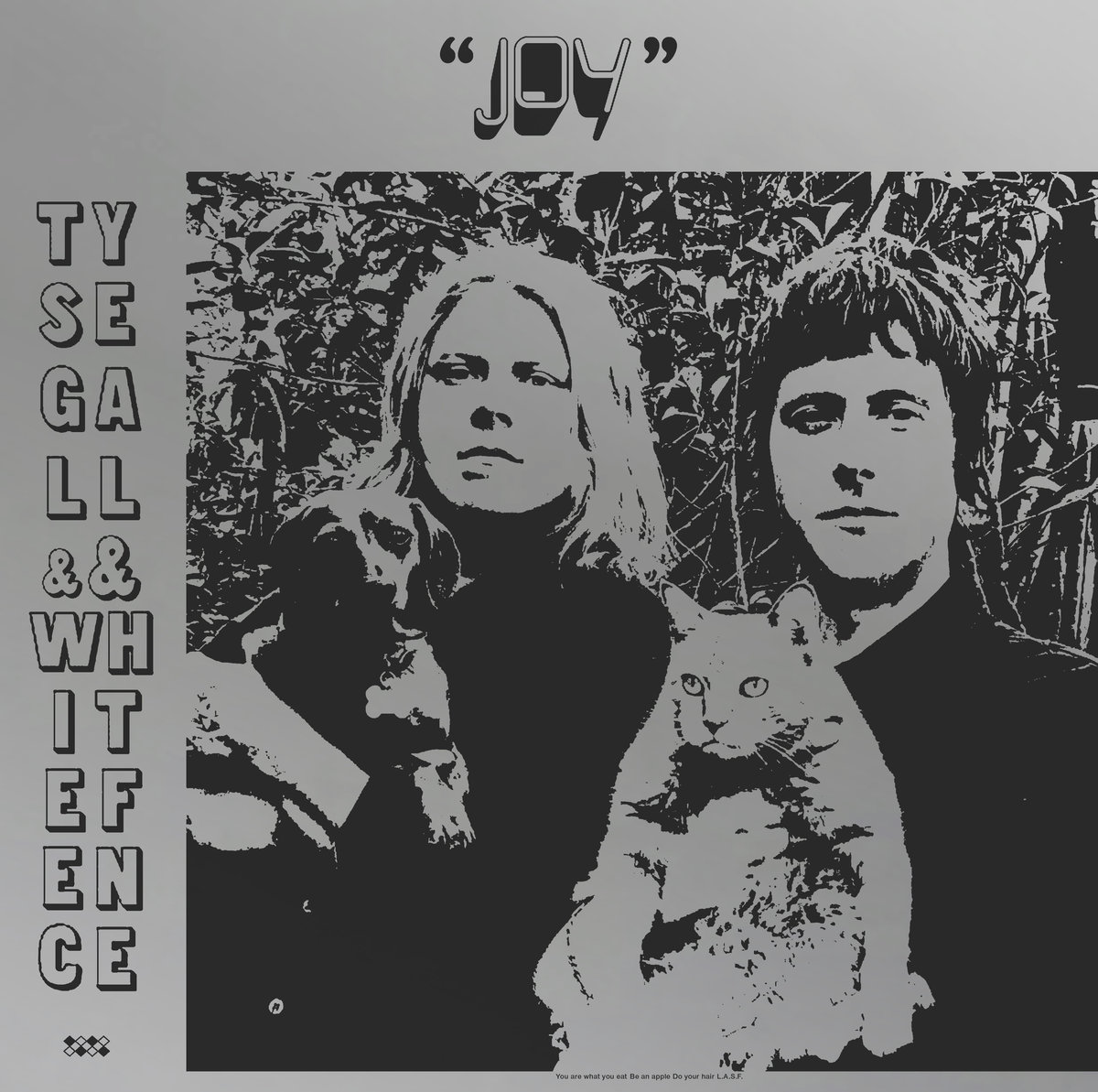 17 August 2018
Considering LA-based garage wunderkind Ty Segall's prolificacy, it's easy to forget (or rather, hard to believe) that just six years ago, he collaborated with White Fence (moniker of Tim Presley) on the commendable Record Store Day release Hair. The two are back at it with Joy, another record whose no-frills title is a simplistic indicator of its cargo. Their first foray promised and delivered on hair, particularly the shaking and swaying of it from the resultant head banging. Once more, they make good on the advertised concept, rocking and folking out as they only know how, invoking true and unbridled joy.
If the duo's debut was their US garage album, this is their UK response. Slide any of these tracks onto a Nuggets compilation and the transition is seamless, thanks largely to the imitative production: Joy's fidelity is so specific, it doubles as a time machine. The vocals on "Good Boy" could easily be mistaken for Ray Davies, and that identity is owed mostly to Presley, the culprit behind the record's acoustic forefront. It resembles not the electric freak jam of its former, adopting instead a case of perpetual nervousness and a short fuse; they've bottled the essence of Dr. Jekyll transforming into Mr. Hyde.
Hair began with bong smoke grandeur in its announced lead-in of a "1… 2… 3… 4…" Funny then, that Joy would go so far as to label its intro as "Beginning," only to enact an inauspicious one. The first handful of songs really amount to one movement, starting in media res, almost confusingly so, like a narrowly focused, more fragmented side two of Abbey Road. The multi-song run weaves through a bevy of avenues, never letting one path linger long enough to grow old, finally reaching full circle in "Good Boy" with the refrain of the opening lines "We see oceans baby blue" in their full context at last, inciting a small but satisfying eureka moment. That's what they were doing.
"Other Way" halts the acoustic presence dead in its tracks, pairing a Bauhaus -inspired bass line and a guitar backing constantly set to "Radio Friendly Unit Shifter" mode, sparking a fierce return to the fun punk fury of the prior "Crybaby." "Hey Joel, Where You Going With That?" fully embraces the trippy weirdness and schizophrenia omnipresent in their bipartisan policy, with lyrics fishing for a happy medium between the psychedelic and dada poetry of Syd Barrett and Captain Beefheart, respectively. Saving the best for nearly last, "She Is Gold" once again features an embarkation of likely falsehood. Unsurely, guitar and toms whisper forth, creeping with trepidation, and before long they are joined by vocals singing its namesake, as if the title were a prompt for a song that must be improvised on the spot. What appears unconfident and cautionary in its first half soon erupts into a righteous guitar jam entrenched in a deliciously tight drum clinic that ends with plenty of time left before its welcome is worn, which really serves as a paradigm for Joy in itself. Such a smattering of ideas in such a short time may seem like compression to some, but Ty Segall and White Fence are just prioritizing gleeful madness.
You may purchase the album here.