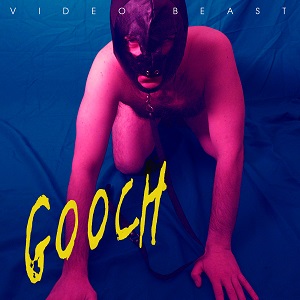 18 May 2015
New York City's Video Beast emerge with an explosive debut that nods heavily to '90s grunge and alternative rock, but without nostalgia.
Gooch effectively blends psychedelic confusion and punk tension into a fiery, volcanic mass. Fabian Jimenez's vocals recall Tripping Daisy's Tim DeLaughter, while his guitar seamlessly shifts from grungy Nirvana-like riffs to spacey, atmospheric leads within the impossibly complex song structures. Drummer Dave Weinstein hits with Dave Grohl's power and the intensity of punk drummer, Chuck Biscuits (Black Flag, DOA, Circle Jerks), kept on focus by bassist Matt Gevaza, who tastefully adds depth without impeding momentum. It's a glorious headtrip of fuzz, space and energy worked into a singular lysergic equation.
Where a '90s sound usually elicits bland rehashings of bands that should have been forgotten, Video Beast took what they learned, ran with it and placed it firmly within the current paradigm. Brace yourself – it's one helluva ride.
comments powered by