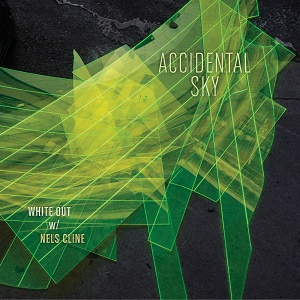 14 October 2015
Wilco guitarist, Nels Cline, returns to his experimental roots on the sixth offering from New York psychedelic freakout duo White Out.
Balancing between artistic freeform chaos and angelic krautrock beauty, Accidental Sky combines noise, drone and improvisation into a single shape-shifting beast. An ominous tone pervades the tracks, allowing the instruments to converse in darkness even in occasional beams of light. Synths buzz over rumbling percussion as Cline's guitar dances with amorphous sounds, creating a fluid, shifting acousto-electric drone where shadows play in clouds of fog. Two songs – "Ragged Mist of Stalled Horizon" and the closing "Soft Nameless Absolute" – let the light in with Harmonia-like pulses, but, otherwise, all is lost to black waves on a neon purple horizon.
For a band that has been together for twenty years and collaborated with the likes of Jim O'Rourke and Thurston Moore, White Out possess more energy than a group of twenty-year-olds thinking that they're onto something new. Wade into the haze and scramble your mind.