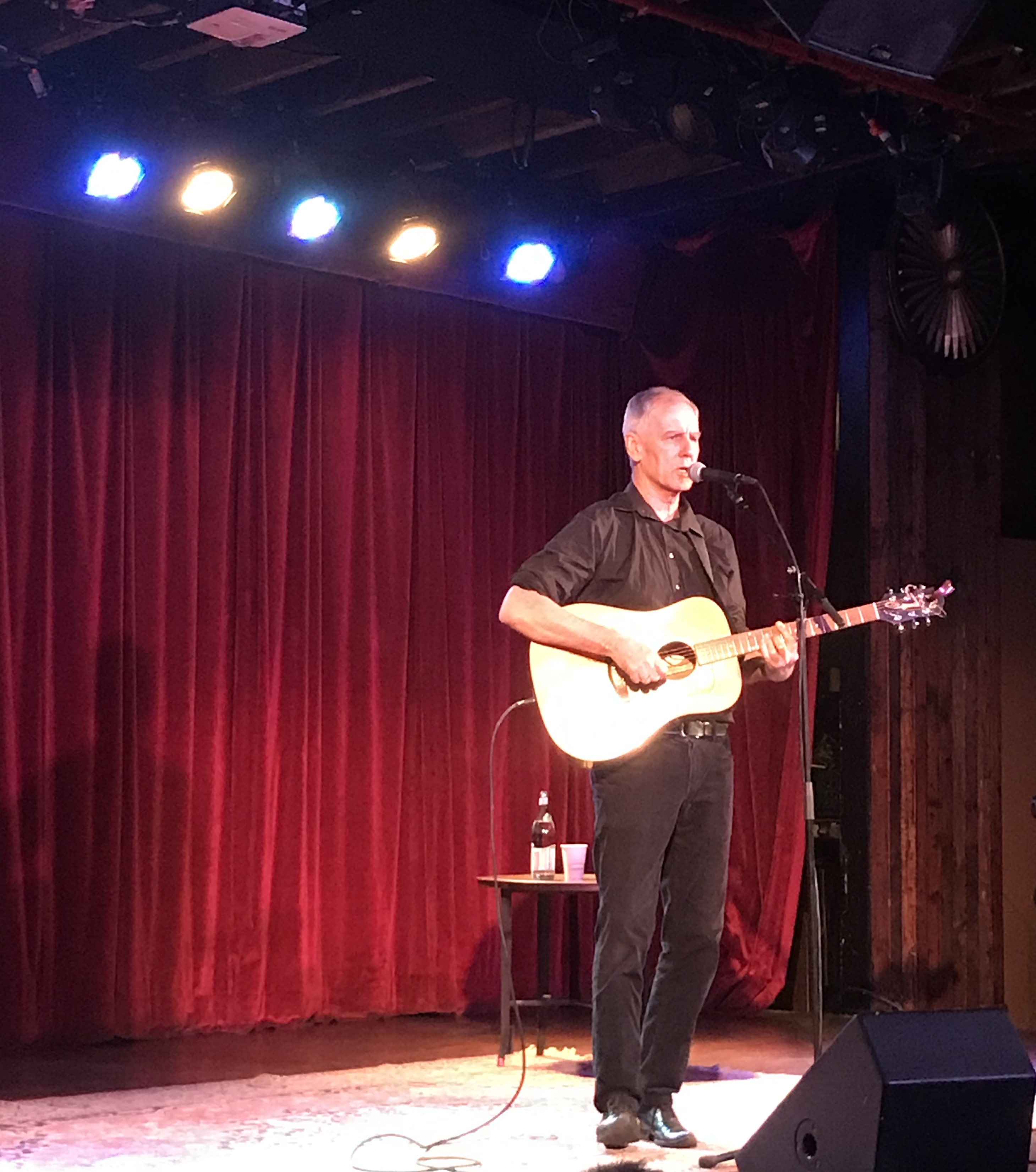 21 November 2019
For his first appearance in New York since 2008, Robert Forster pulled out all of the stops. Opening with "Born to a Family" (from 2005's Oceans Apart, his much-missed band The Go-Betweens' swan song) and playing a 20 song set split evenly between Go-Betweens material and songs from his now 7 album deep solo career (he recently released Inferno earlier this year), Forster's solo set set was an absolute triumph.
The highlights were many, but perhaps the most surprising was the inclusion of his former bandmate Grant McLennan's incredible "In the Core of the Flame" from 1986's Liberty Belle and the Black Diamond Express, one of the very best albums they ever made. That album seemingly got a lot of attention this evening, as Forster also played his own compositions "Spring Rain" and Head Full of Steam." This wasn't a nostalgia fest, though. Newer material like "One Bird in the Sky," "Life Has Turned a Page" and Inferno's title track fit comfortably alongside 2000s Go-Betweens compositions like "Spirit," "Surfing Magazines" (culminating in a rousing audience sing-along) and "Darlinghurst Nights," not to mention earlier solo material like "Baby Stones" and "Rock and Roll Friend" (which was originally a Go-Betweens B-side dating back to 1988).
The audience, in turn, gave him rousing applause at every turn, keeping him onstage at moments when others would've walked out awaiting applause for an encore. Visibly moved by this response, he vowed to come back to the U.S. sooner. We can't wait.