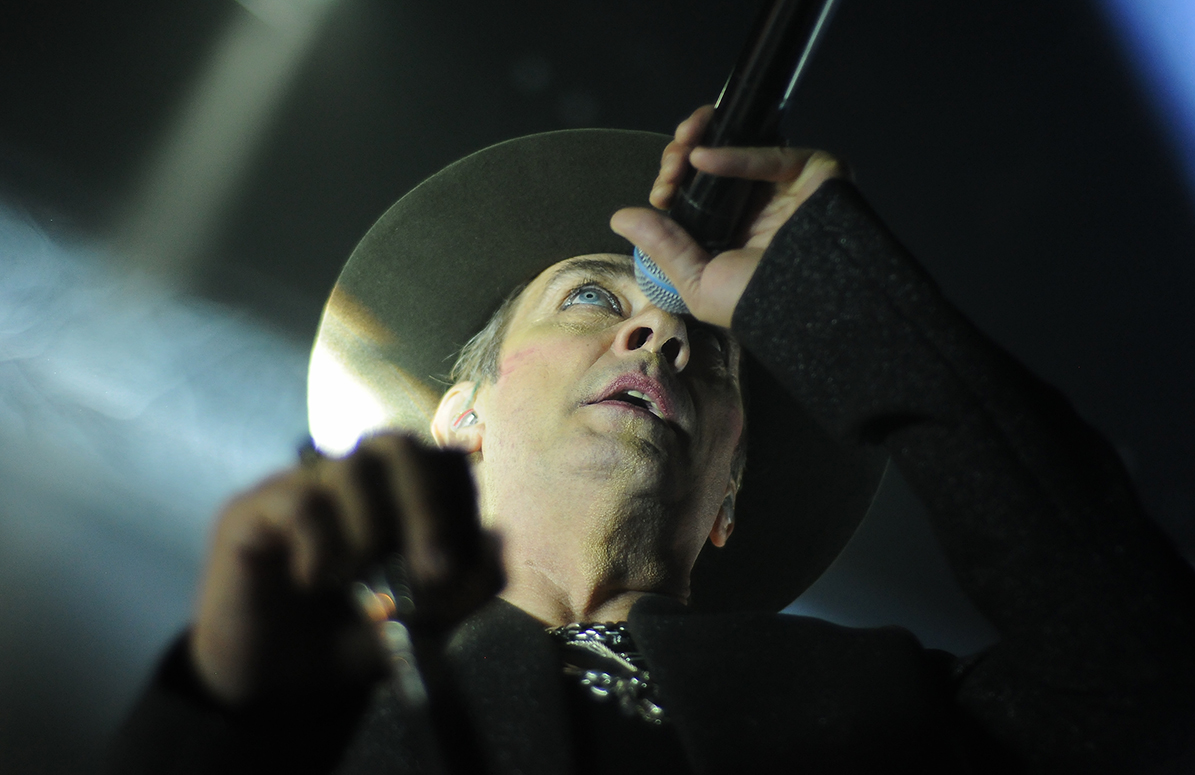 10 November 2019
Photo by Cecilia Fonseca
Bauhaus returned from a 13-year hiatus to perform two sold-out shows at the Hollywood Palladium last week. The band delivered visceral, energetic sets both nights despite singer Peter Murphy's recent highly publicized bouts with illness.
While Bauhaus hadn't played live since 2006 prior to last week, the various members have been active. Murphy has toured extensively performing Bauhaus songs, often with bassist David J along for the ride. Guitarist Daniel Ash and drummer Kevin Haskins have toured as Poptone, a band celebrating the music of their post-Bauhaus projects Tones on Tail and Love and Rockets.
Despite all the recent activity from the Bauhaus crew, Murphy's health scares (including a heart attack in August) lent an immediacy to the events; the first show sold out within minutes of being announced, leading promoters to quickly add a second night, followed by a third date for December.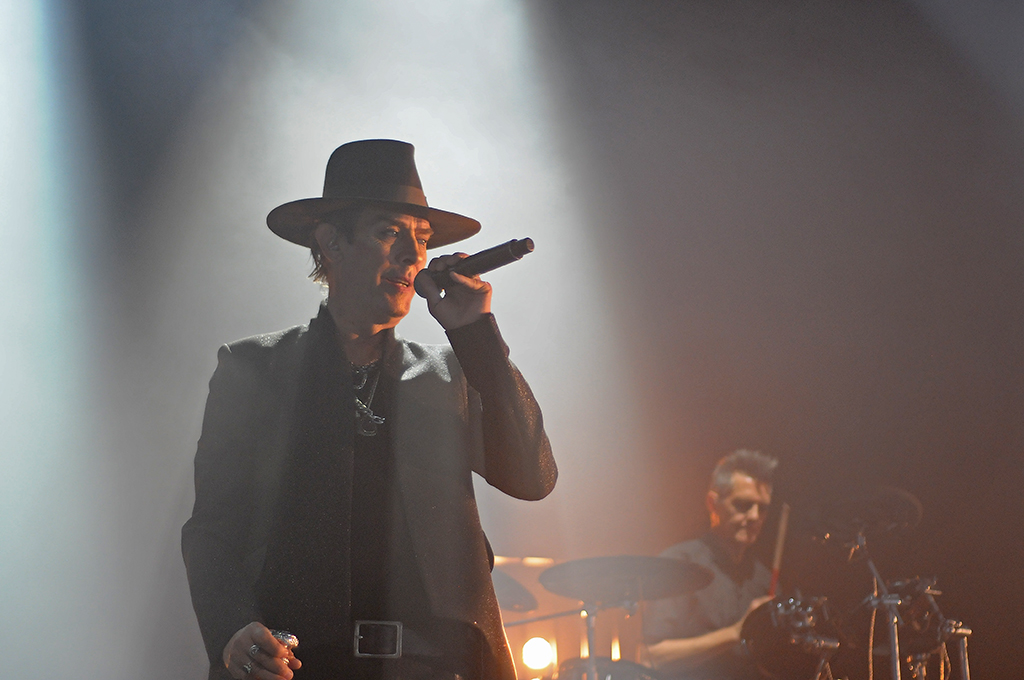 Photo by Cecilia Fonseca
It wasn't just concerns surrounding Murphy's condition driving people to the ticket booth. Bauhaus have grown from cult favorites to legitimate rock legends since their initial run from 1978 to 1983. Their successful reunion in 1998 led to a performance at Coachella in 2005 that finally propelled the band from the goth-rock underground into mainstream (well, mainstream alternative) pop-culture fame. Once written off by critics as being too gloomy or humorless, they are now rightfully considered one of the best bands of the U.K. post-punk era.
Bauhaus were always a classic four-piece band in the sense that each member's unique sound and look contributed to the whole. This held true for Monday night's show.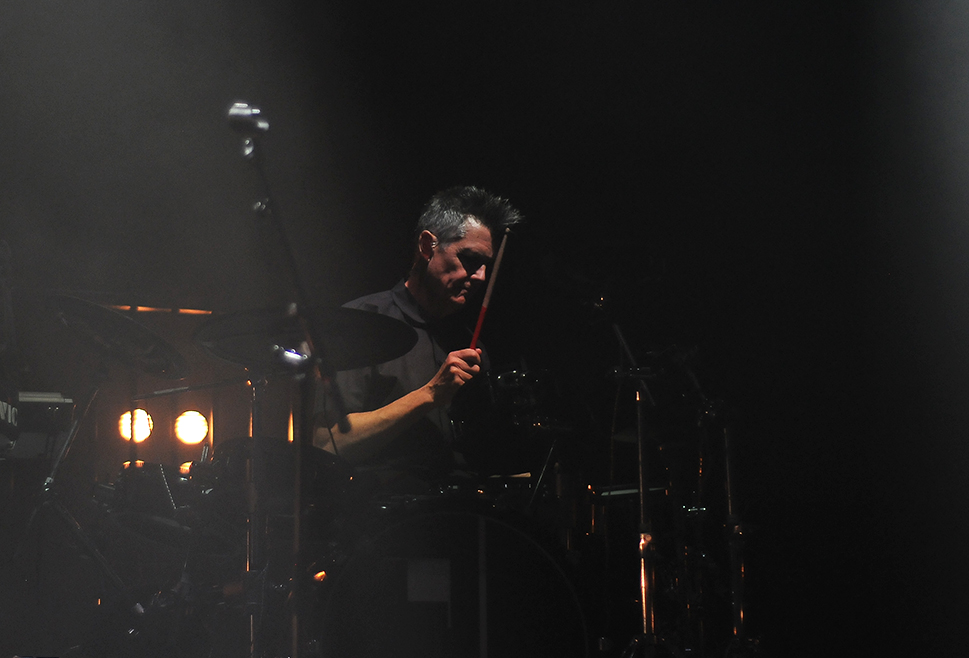 Photo by Cecilia Fonseca
Kevin Haskin's unassuming frame conjured thunderous, primal drumming for "In the Flat Field" and cold, minimalist beats during "Spy in the Cab."

Photo by Cecilia Fonseca
David J remained clean-cut and stone-faced while tearing fuzzed-out riffs from the bass on "Double Dare" and laying into the psychedelic dub groove of "She's in Parties."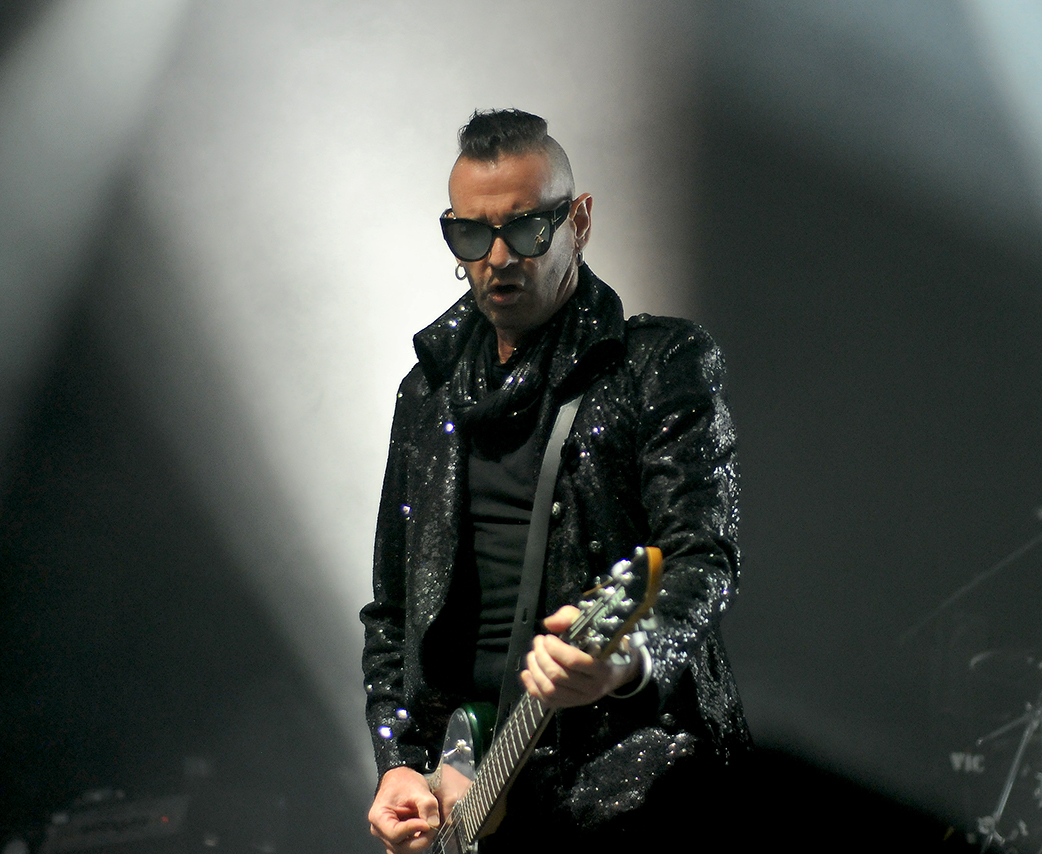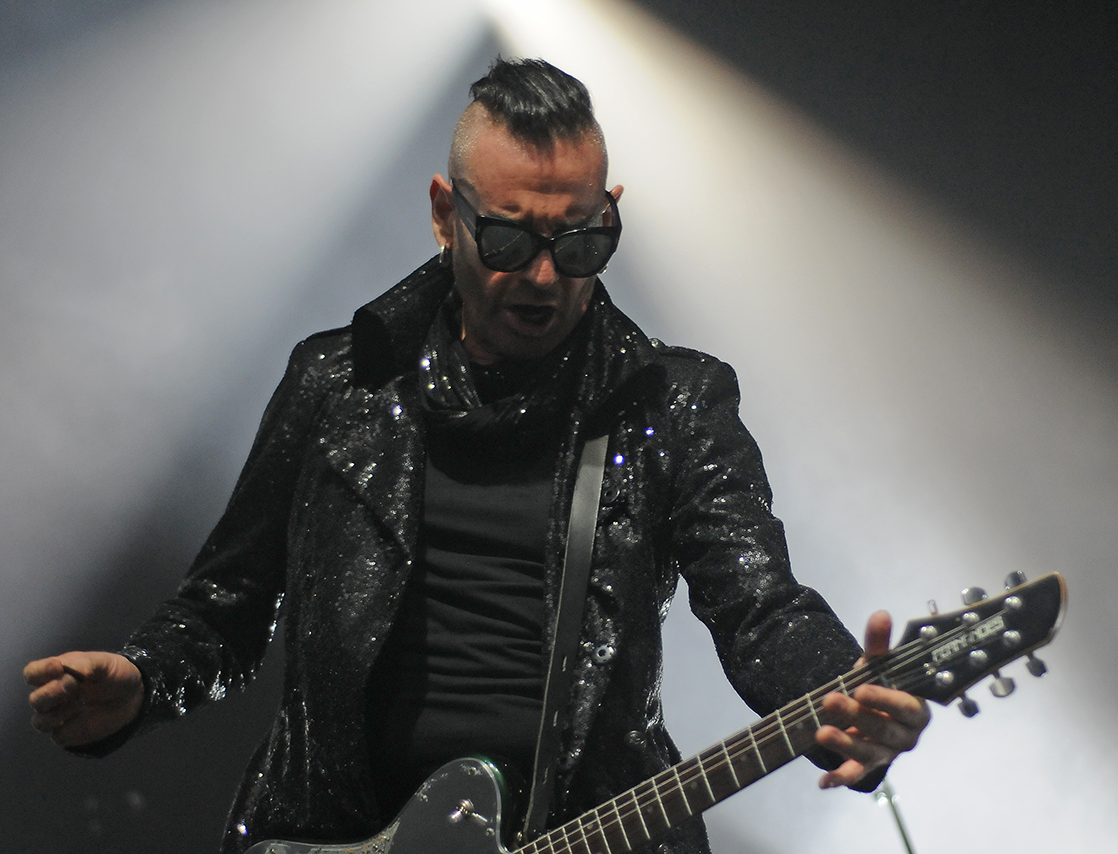 Photo by Cecilia Fonseca
A mohawked Daniel Ash radiated glam-punk cool throughout the ghostly melodies of "Silent Hedges" and the harsh stabs of guitar noise on "Dark Entries."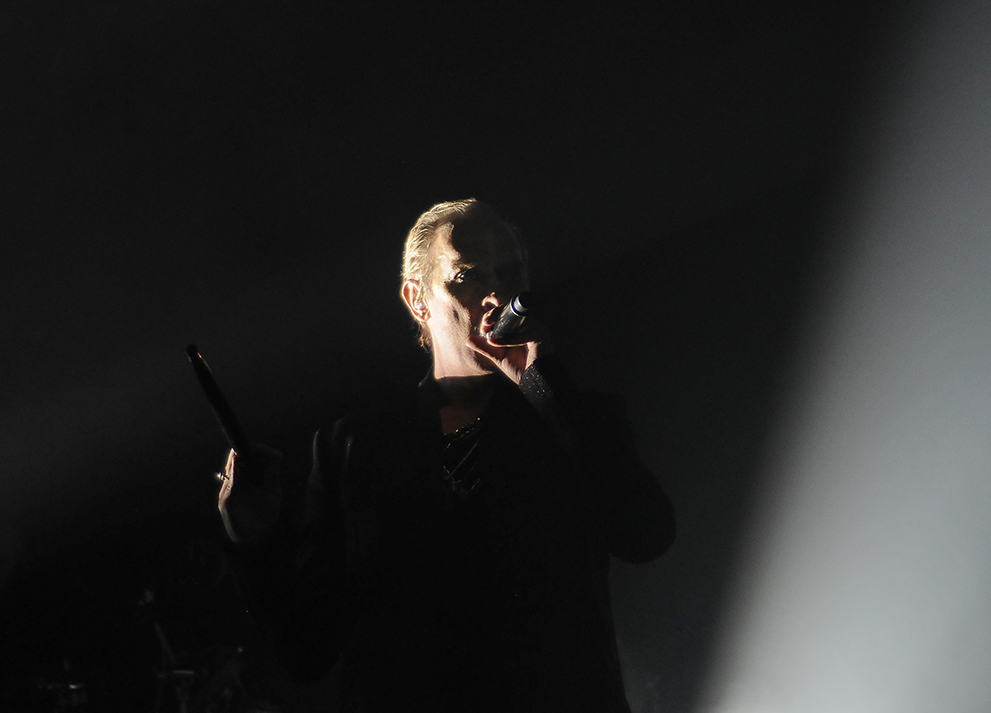 Photo by Cecilia Fonseca
Peter Murphy launched himself from one side of the stage to the next, rising up behind the drum kit like a winged demon from a William Blake painting, voice soaring over the sea of black in the crowd, and channeling his heroes Iggy and Bowie on covers of "Sister Midnight" and "Ziggy Stardust."
The band even dug into some deep cuts for both Palladium shows, performing "Spy in the Cab," "The Man with the X-Ray Eyes," and "The Three Shadows Pt. II" for the first time since the early 1980s.
On a night where themes of mortality, rebirth, and fame were explored in both subtle and explicit ways, it's perhaps ironic that Murphy skipped one of the most memorable lyrics from "The Three Shadows":
"I will always exist
because I always exist
…damn good, too."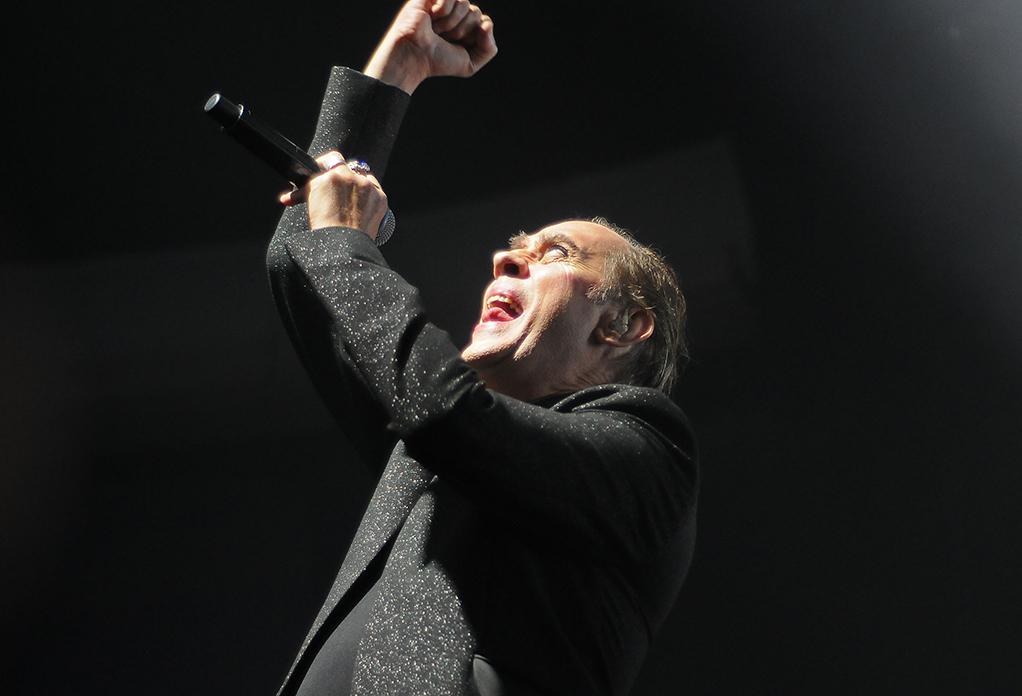 Photo by Cecilia Fonseca
Fresh off their appearance at Desert Daze, L.A. trio Automatic opened with a strong set of pulsing synth pop that occasionally recalled the minimalist dance-funk of ESG and the electro-drone of Suicide.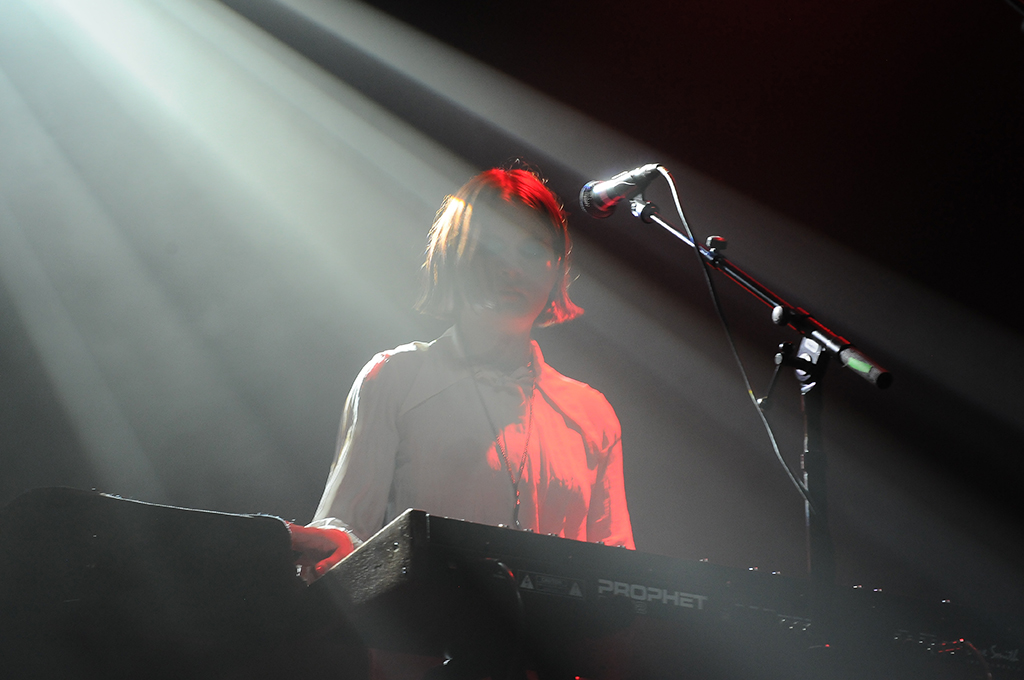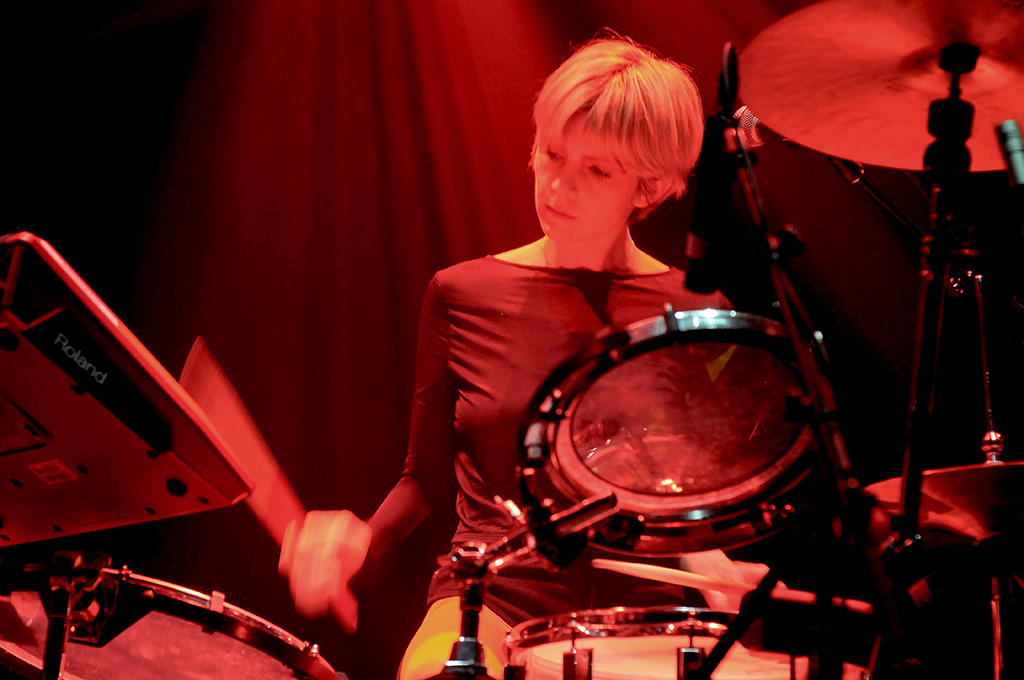 Photo by Cecilia Fonseca
Bauhaus returns to the Palladium December 1, 2019. Automatic are on tour now.