29 October 2019
Playing their first hometown show in over 5 years and supporting the recently released, excellent Memory, their first album in 8 years, this now Los Angeles-band trio (though they started in Brooklyn) played by far the best set I've ever seen them play going back to several shows supporting their self-titled 2008 debut Lp. While those and shows I saw supporting 2009's Everything Goes Wrong and 2011's Share the Joy were also excellent, this was something else entirely, completely next level and a sign that Vivian Girls can not only headline bigger venues with aplomb (this was the biggest headlining show they've ever done) but completely blow away fans in the process. Perhaps some of this is a rush of nostalgia, of welcoming back a beloved band, albeit one that was only gone for a few years. But mostly, I think it's the combination of absolutely killer songs, Katy Goodman's rumbling bass and Ali Koehler's speedy, steady drumming, the rhythm section sounding like the rumble of a runaway locomotive throughout their set.
The set consisted mostly of material from Memory and Everything Goes Wrong, their only other full-length with Koehler on drums and the album that the new one reminds the most. However, there were a fair number of songs from the debut, including the singles "Wild Eyes" and "Tell the World" and the final song being "No" concluding an unreal encore that included a cover of Jay Reatard's "My Shadow" (a song they've been doing on this entire tour) and the aforementioned "Tell the World." The cover of "My Shadow" was another nod to their early days when they played with Reatard at now-shuttered Brooklyn venues like Death by Audio, reminding fans that the Brooklyn of even 10-12 years ago was more welcoming to DIY venues and artists in general. If a welcome home reunion show could be more triumphant, I don't really know how. I was blown away.
To Vivian Girls' credit, they had to follow the unbelievable force of nature that was opener Empath and had no problems doing so at all. Having never heard the Philly-based Empath before, I didn't know what to expect. I definitely didn't expect not just one but two analog synths making wild noises like Silver Apples or Suicide but even crazier, a total wild-man drummer who sounded like John French (Drumbo from Captain Beefheart's Magic Band) on a free jazz bender and a singer who can go from blood-curdling screams to soft whispers, sometimes within the same song. All in all, the effect was disorienting, similar to seeing God is My Co-Pilot play in the early '90s or perhaps the no-wave bands of the late '70s that I was too young to experience in person. Wow!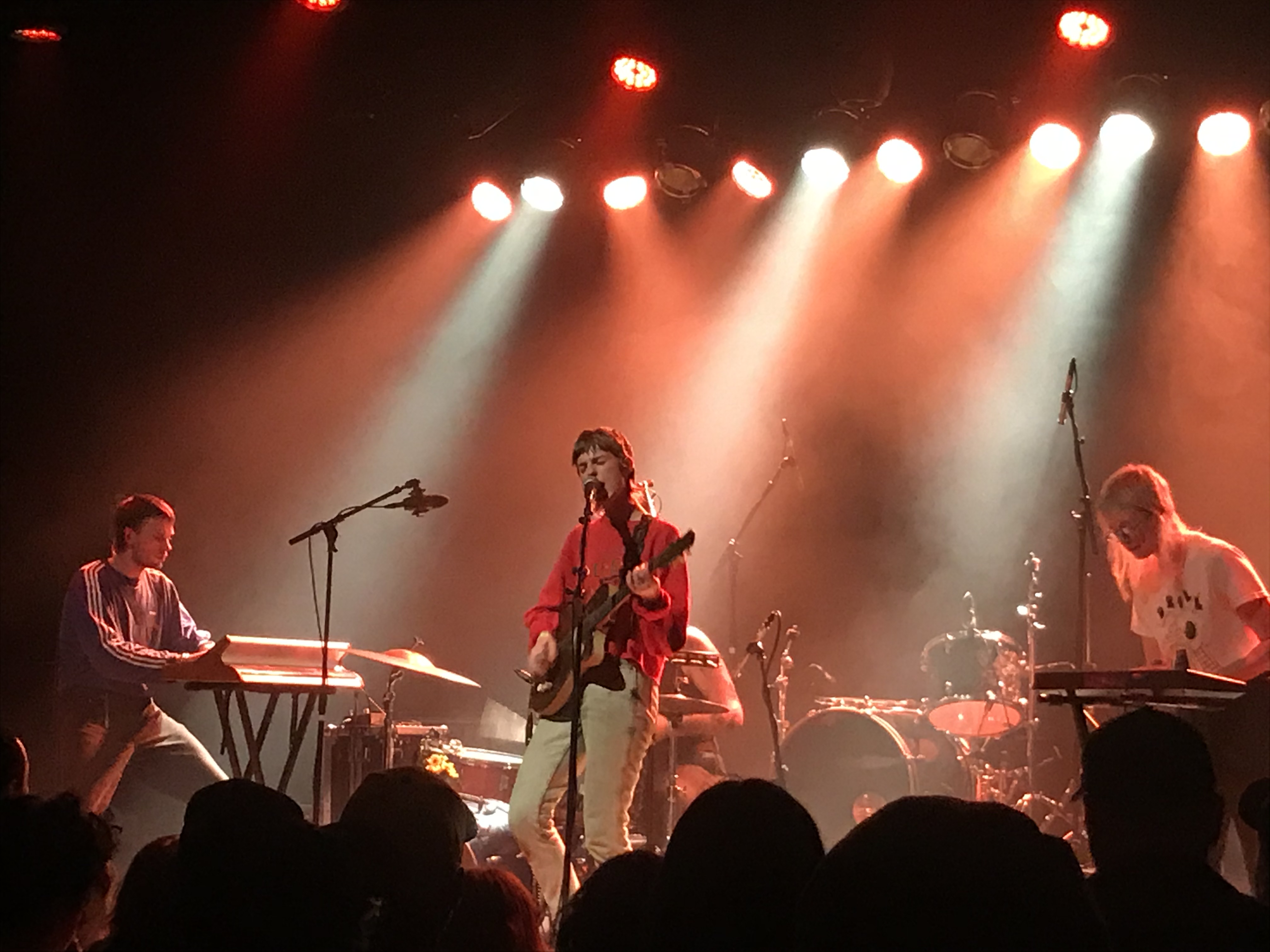 I only managed to catch a few songs of Young Guv's set and having never heard his solo material before, I can say that it differs greatly from his work as the guitarist in the hardcore (or as they call themselves, prog-punk) band Fucked Up. If anything, it was like an amped-up version of late '90s Oasis played by musicians with punk backgrounds, so in other words very loud. This illustrated the only issue that I have with Warsaw. Aside from the excellent-sounding Swervedriver show I saw back in March, the mixes have always been unreliable. Young Guv was the only band that really suffered for it, though, as perhaps a less booming sound would've brought out the songcraft more. I still enjoyed it, though.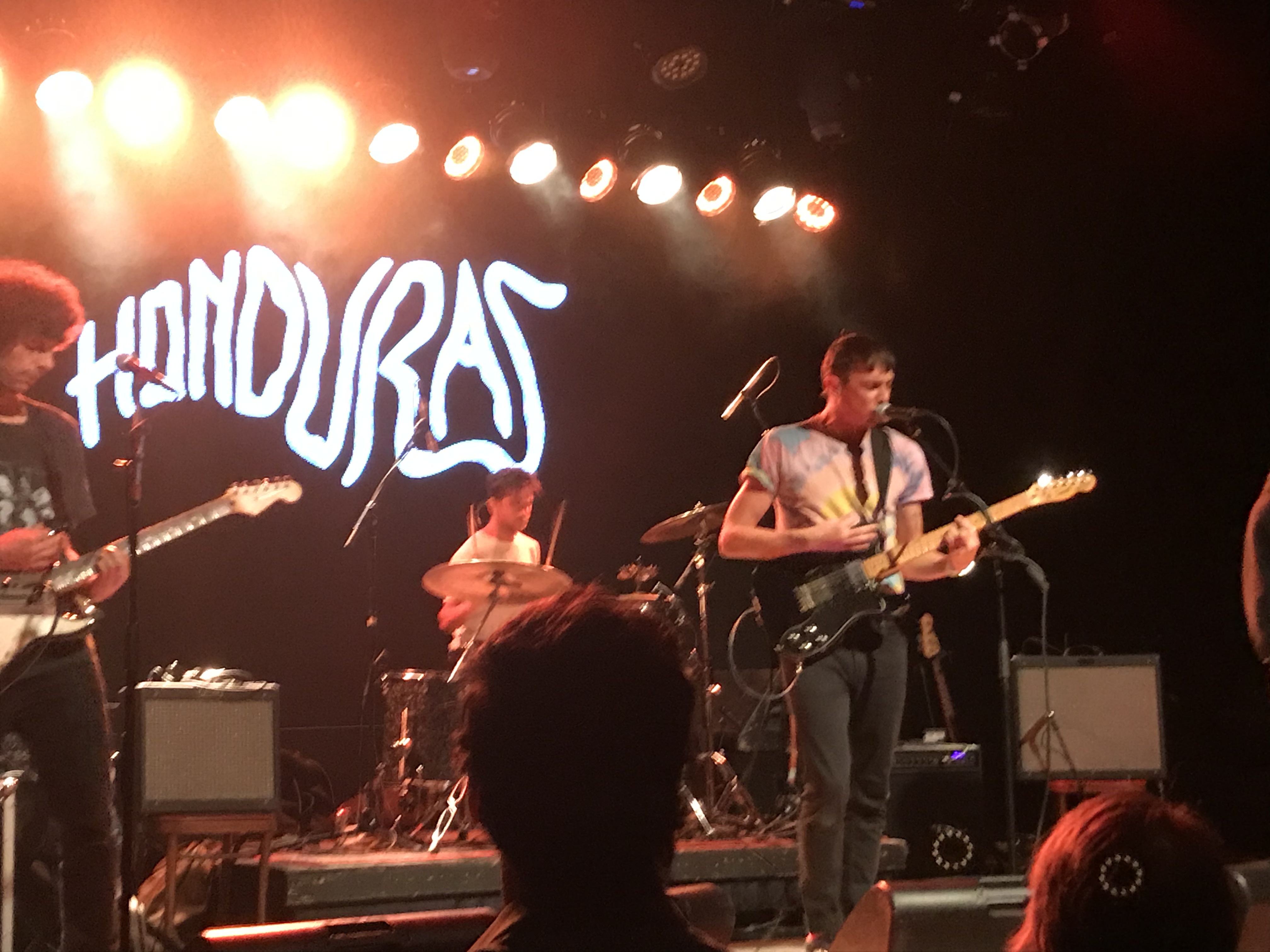 Locals Honduras started off the night with a set of meat and potatoes indie-rock that felt like the best elements of the new wave/post-punk revival of the early '00s combined with something on Sacred Bones. I heard lots of minimalist elements as well. A perfect start to an excellent, completely stacked quadruple bill. You don't get that all the time and when we do, we shouldn't take it for granted! Oh, what a night!