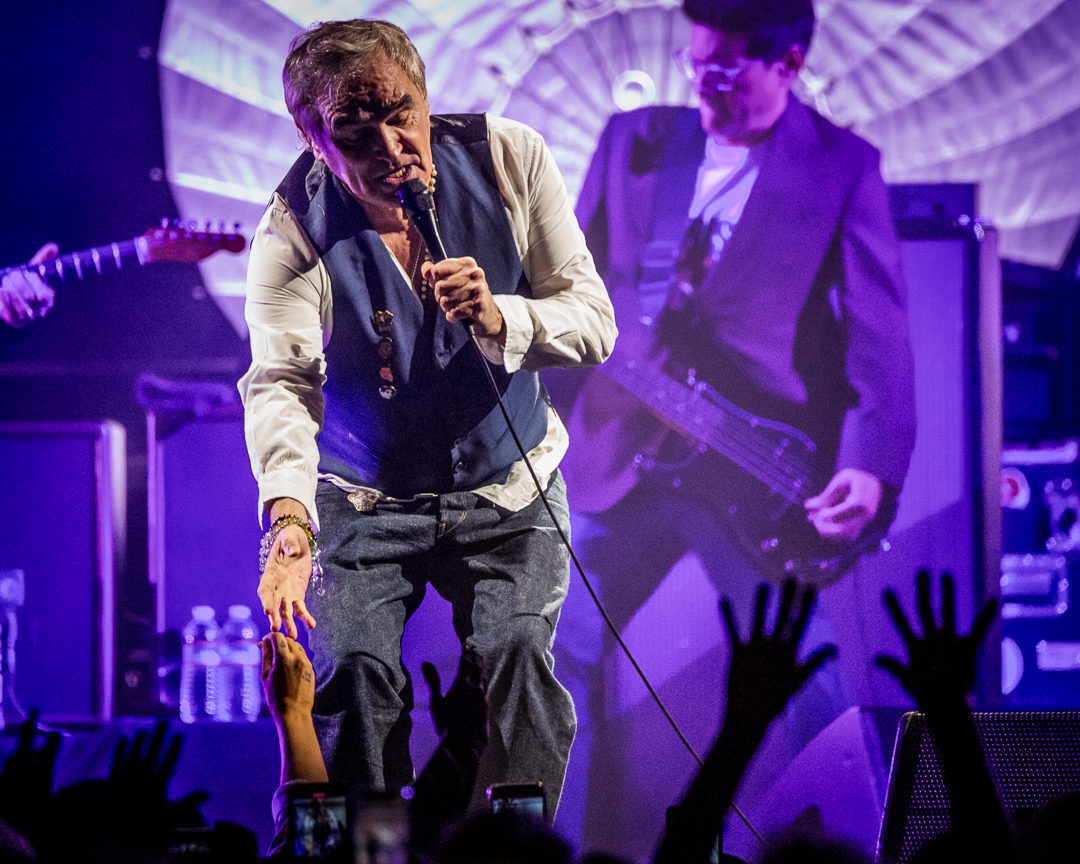 27 October 2019
Story and photos by Philamonjaro.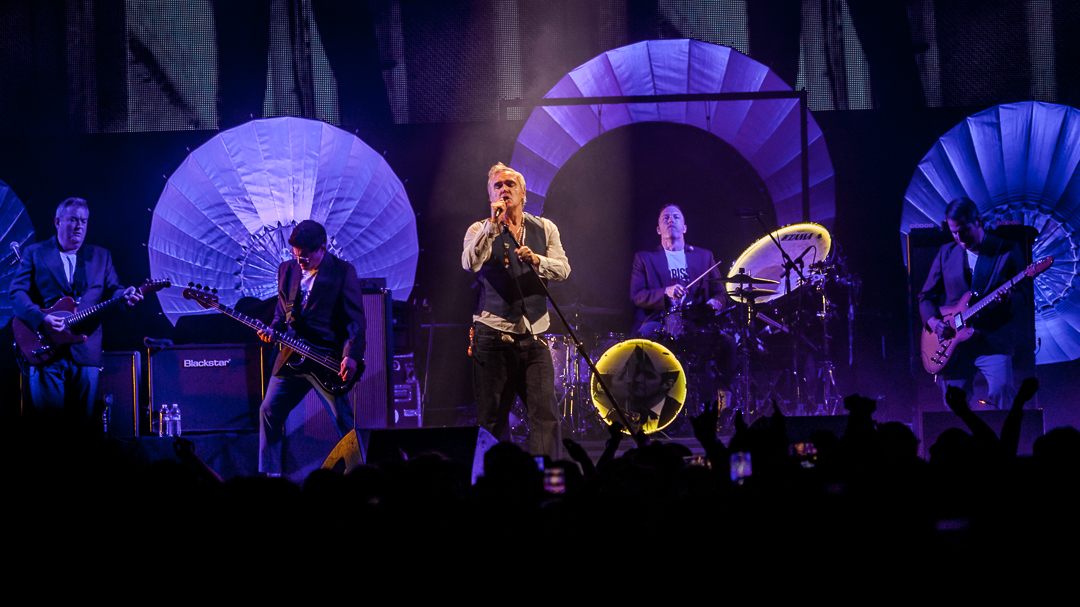 The moment Morrissey walked onto the stage, his faithful crowd roared with fervent adoration and rarely let up. The former Smiths singer was relaxed and welcoming as he worked the stage in the fashion of an accomplished veteran, sauntering and reaching out to clasp hands with fans as he sang Smiths classic "Panic" as his opening number. After singing '97 single "Alma Matters," he continued to serve a cross-section of his songbook including "Suedehead," "The Bullfighter Dies," The Smiths' "That Joke Isn't Funny Anymore," and "I'm Throwing My Arms Around Paris."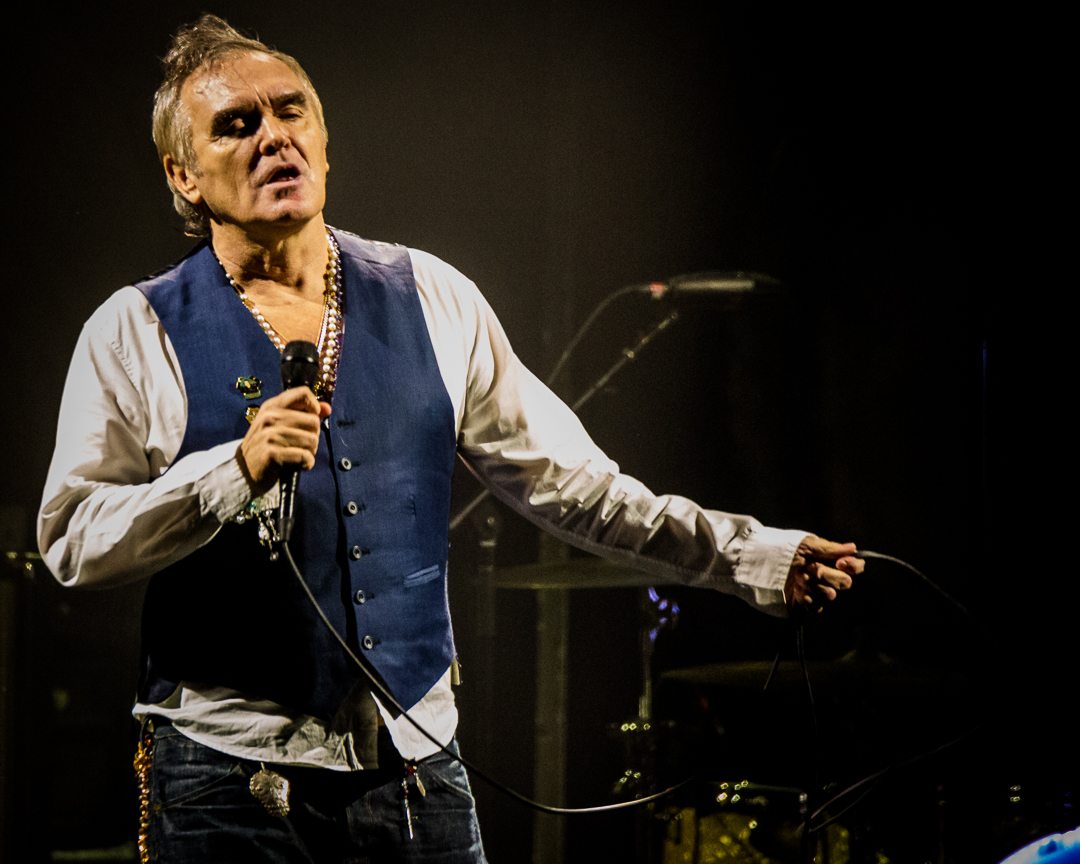 In addition to its sonic delights, the show a visual spectacle. The brightly-lit stage featured a set of large, dish-like floodlights upstage to provide dynamic backlighting in addition to huge screens full of montage imagery. Iconic photos of James Baldwin, riot police, Bruce Lee and more conveyed a certain nostalgia for the culture-shifting '60s. This sense was reflected in new material from Morrissey's twelfth solo release California Son, a collection of favorite cover songs.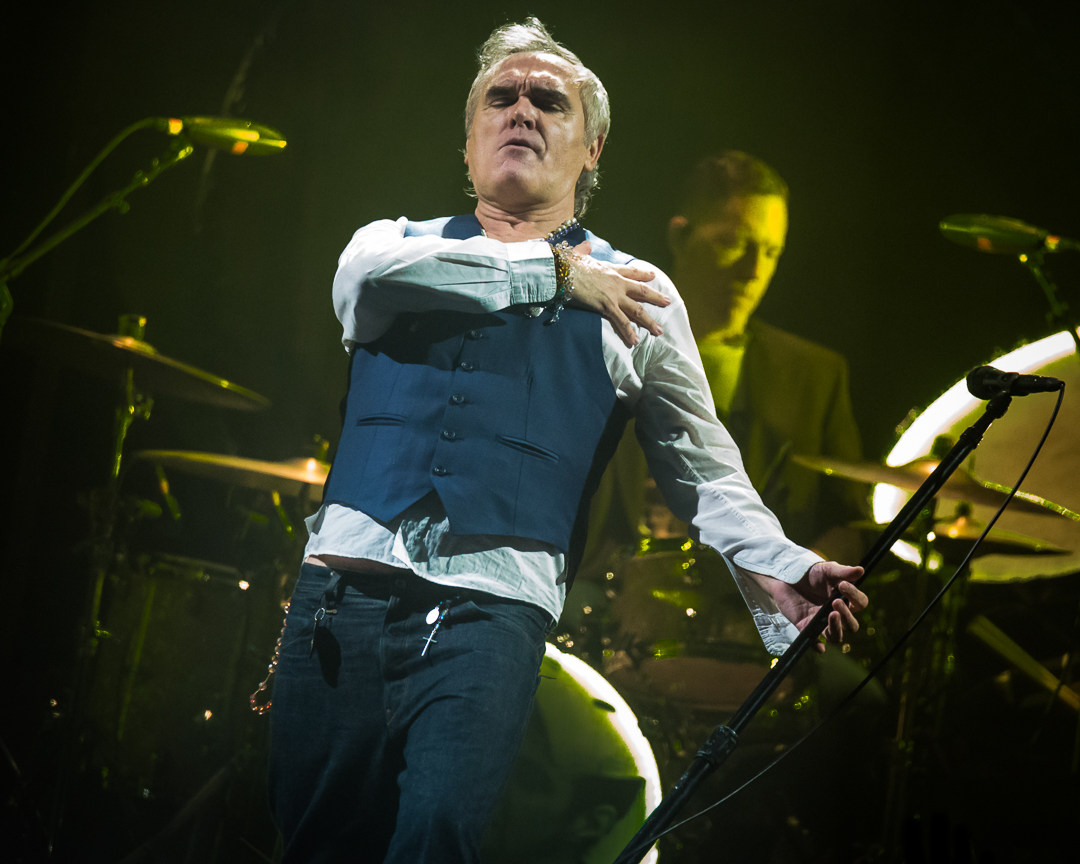 California Son fare included * Gary Puckett & The Union Gap*'s "Lady Willpower," Melanie's "Some Say I Got Devil," and a very curious choice with Laura Nyro's "Wedding Bell Blues." Lyrically from the perspective of a woman lamenting a marriage proposal, Morrissey delivered the song in his signature baritone voice. For older fans with memories are etched by The 5th Dimension's version, it worked quite well. Another standout cover was "Back on the Chain Gang" by his close friend and Pretenders' founder Chrissie Hynde.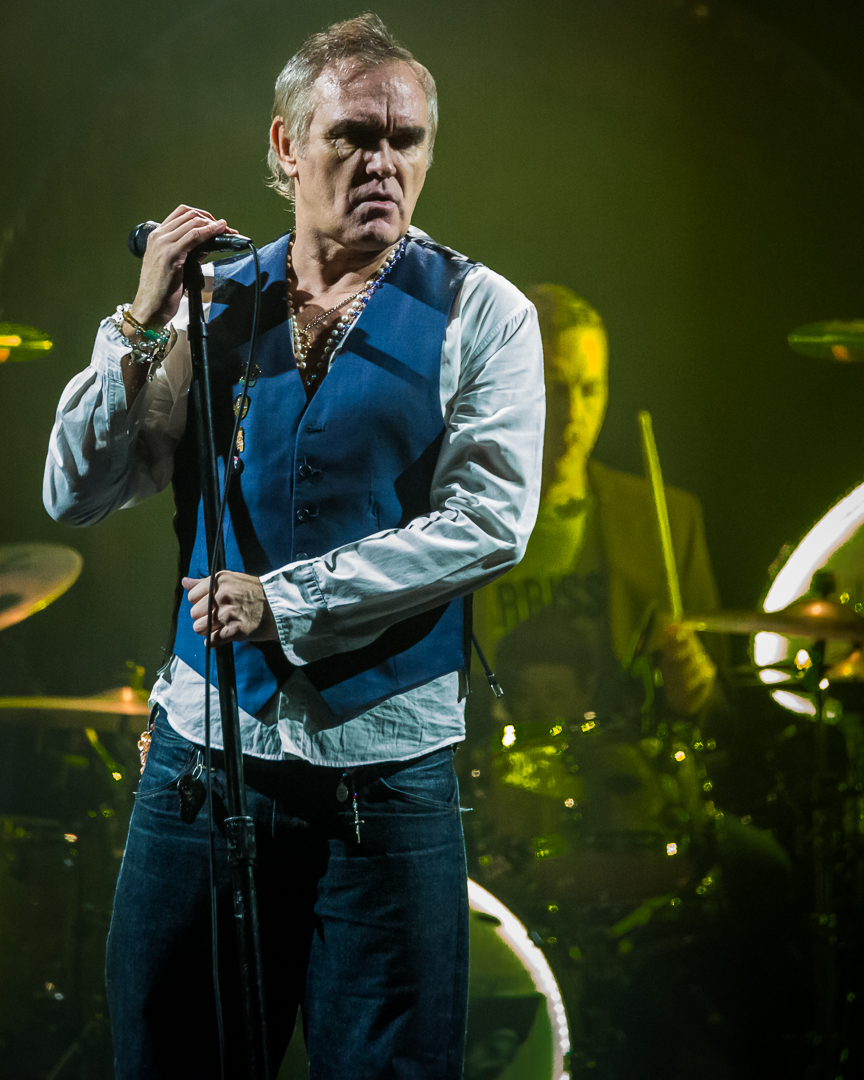 But for the big Smiths hits, fans had to wait for the two-song encore. First was "Everyday is Like Sunday," followed by the iconic 80's hit "How Soon Is Now." At the end, the singer ripped apart his t-shirt. He wandered about the stage shirtless with his hands over his ears, seemingly immersed or disorientated before exiting the stage to the loud drone of the band.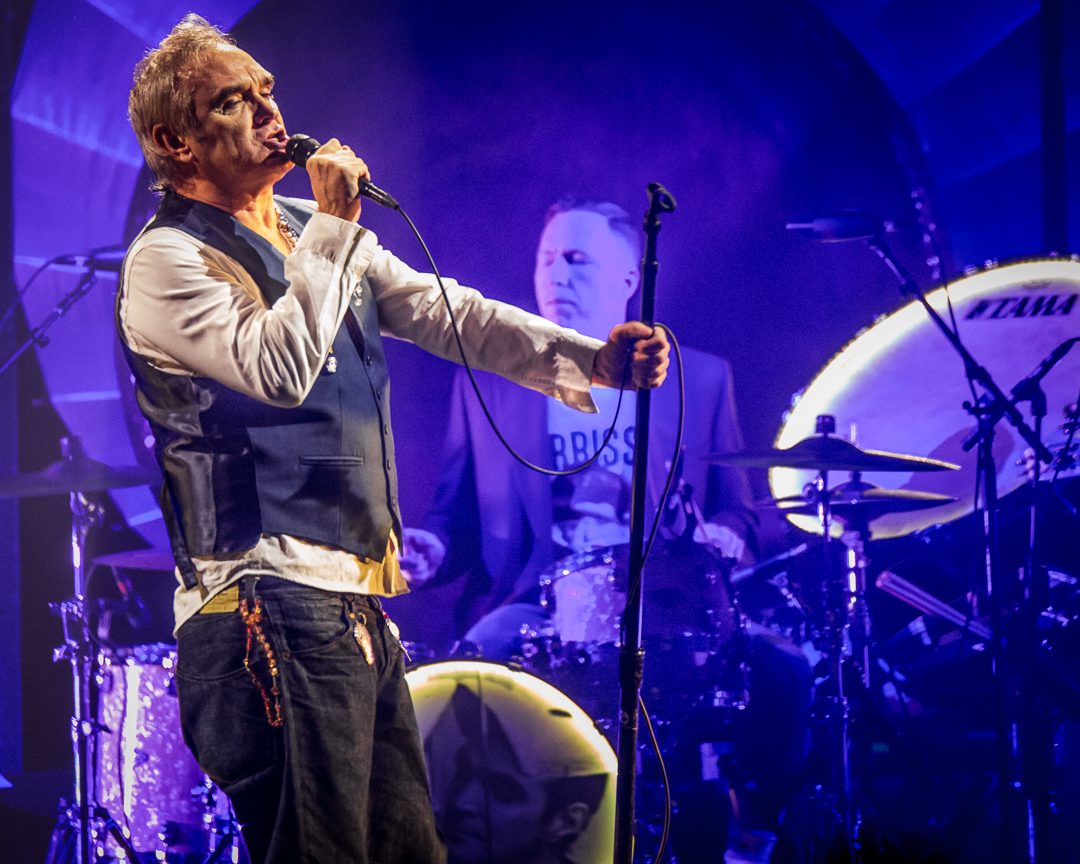 Judging from faces of blissful fans exiting, the controversial Morrissey's stellar showmanship won the day again.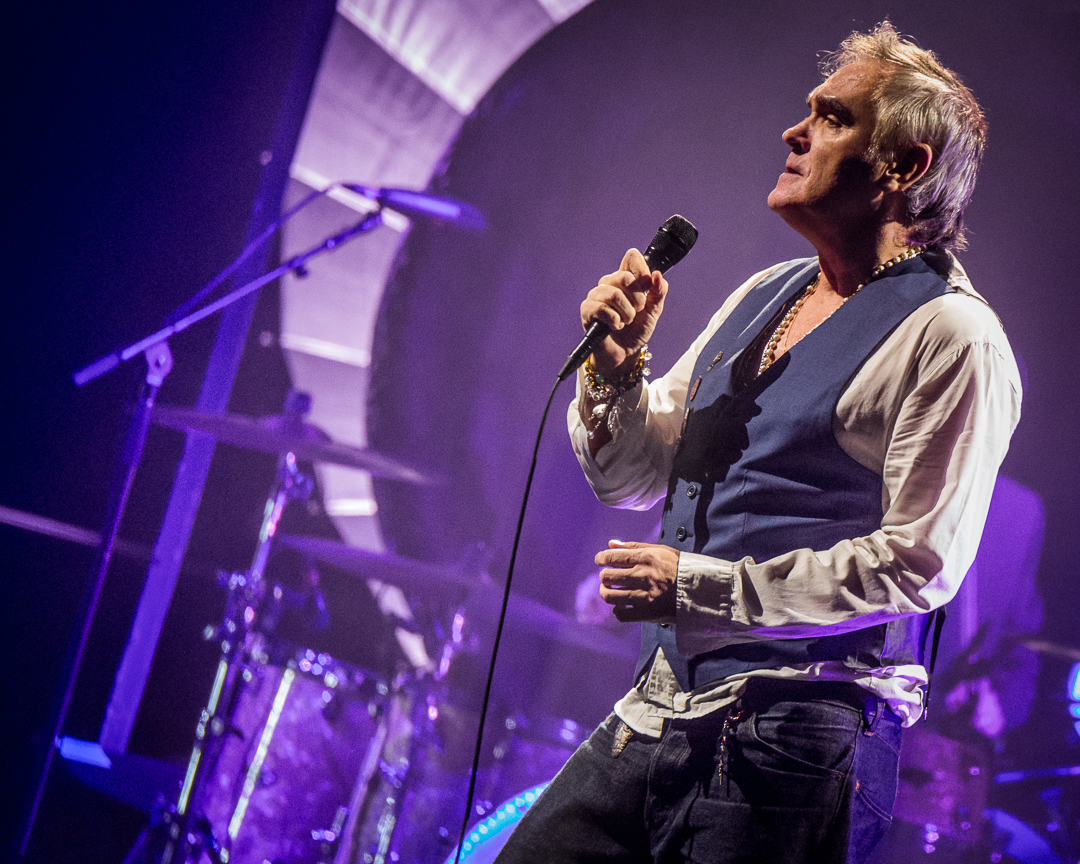 California Son is available on vinyl here.
https://www.morrisseyofficial.com
http://www.philamonjaro.com