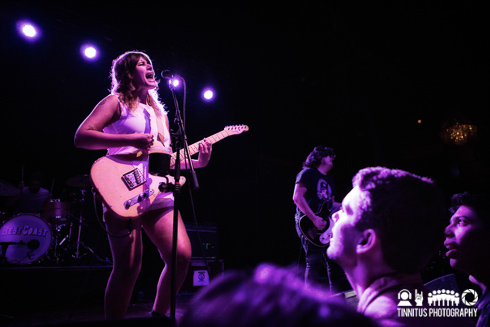 9 June 2013
It's not too hard to spot the affection that Best Coast has for their home state of California. If the sunny pop stylings that they've heaped over their songs in the span of two LPs and a handful of singles didn't give it away, the tattoo of California Dreamin' that decorates the right arm of Beth Cosentino is a strong hint. For slow learners, reading the lyrics to "The Only Place" with their lips moving will be the clincher, the refrain of "Why would you live anywhere else" erasing all doubt.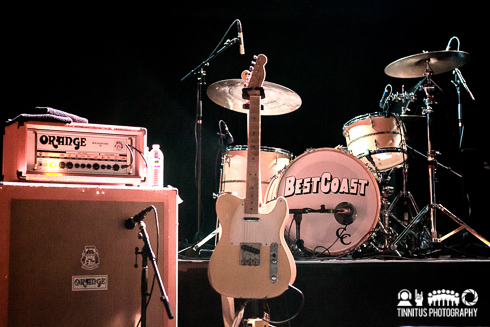 Full of good cheer and cheerier songs, Cosentino and fellow cohort Bobb Bruno had the crowd eating out of their hand like a seagull eyeing a french fry on the sand. It's easy to see how the two (augmented to four here with a rhythm section on hand for the tour) have built such a following in the last few years. They make people feel good, and their songs are pretension-free and catchy as poison sumac in the middle of July. Fun stuff.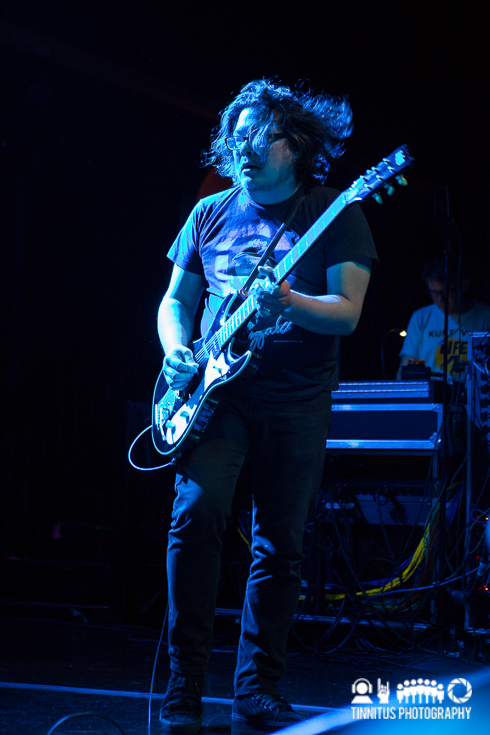 Openers Guards started out with a lazy psych that recalled Black Angels had they listened to more pop and less Roky Erickson but it gradually got darker and darker, with the apex being a psych-explosion freakout that would be tailor-made for Austin Psych Fest.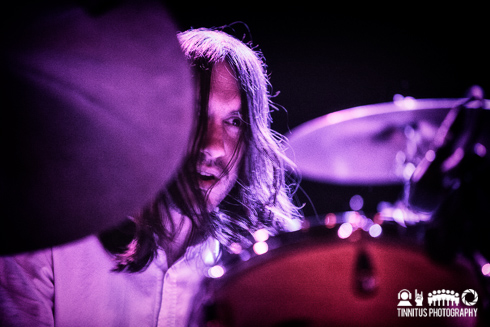 The Lovely Bad Things took to the stage first, and needed a bit more structure and hooks to their songs to really have them take hold. They didn't mind moving all over the stage though, and that carried over to instrument stations too. Everyone but Lauren Curtius played drums at one point, and she toggled between guitar and bass, with everyone also manning a mic stand. They took that behavior one step farther when Camron Ward and Timothy Hatch decided to take on the role of audience member as well, jumping down from the stage with guitar and bass in hand and finishing their last song amid the crowd.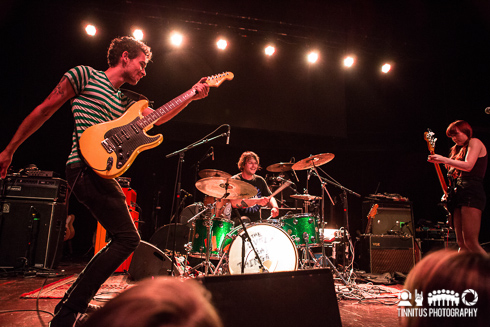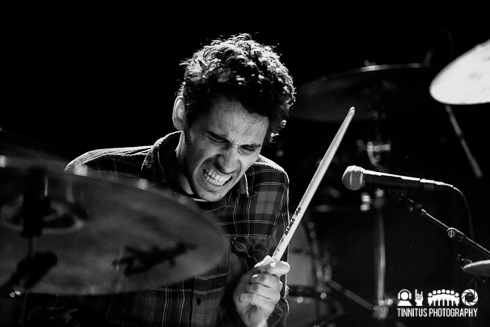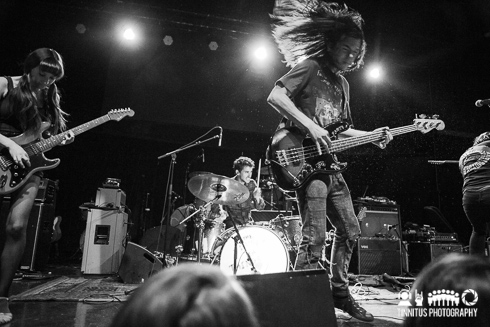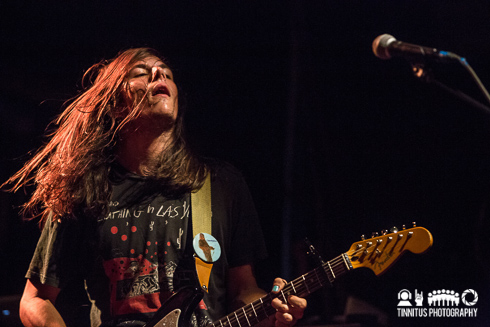 comments powered by