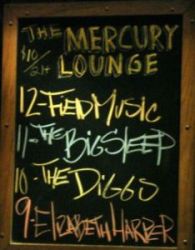 7 March 2006
This was headliner FIELD MUSIC's first ever show in the U.S. and I was looking forward to it as I'd been spinning their self-titled debut album quite a lot. Although people think of them as a side project consisting of members of THE FUTUREHEADS and MAXIMO PARK (Futureheads leader BARRY HYDE was in an early lineup of the band and Field Music member PETER BREWIS was The Futureheads' original drummer), the truth is that only Maximo Park drummer TOM ENGLISH (who only plays with them live; he wasn't on hand for this show, however, as Maximo Park were on tour in the UK at the time) has any real connection with them these days.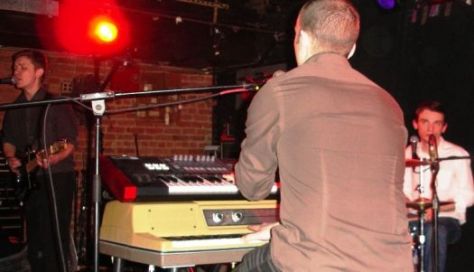 Furthermore, their sound is closer to the very English and melodic sound of Something Else-era KINKS along with XTC's Skylarking. Another review I saw compared them to THE BEACH BOYS as played by early WIRE and I don't think that's too far off, either. The band is led by two main songwriters (the aforementioned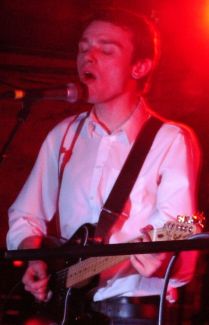 Peter Brewis and his brother DAVID BREWIS) with ANDREW MOORE as the other core member. During their brief, 45-minute set, the two brothers switched off between guitar and drums repeatedly and traded off on vocals as well. A key part of their sound is their exquisite harmonizing and luckily it was intact at this show, though if I had any complaint with their set, it was that they insisted on playing an arrangement of "You're So Pretty" (the best song on their album) that sacrificed the power of the song for more harmonizing (unnecessary in this case).
Regardless, they sounded great (especially considering that they were playing with The Diggs' equipment; apparently they had to lie tc customs officials about their reasons for visiting our country) and played virtually all of their LP (which will finally see a States-side release in April) including other favorites like "Shorter Shorter," "It's Not the Only Way to Feel Happy," and "Got to Write a Letter."

Prior to the headliners' set, THE BIG SLEEP, named after the 1946 HUMPHREY BOGART/LAUREN BACALL film (or perhaps a track on SIMPLE MINDS' fantastic 1982 album New Gold Dream, though soundwise they had nothing in common with that record), played a strong set. They were a punishing, almost entirely instrumental (and honestly, the vocals were buried so low in the mix that it didn't make much of a difference or impression) group that reminded me at times of early RUSH, a lot of German stuff from the early '70s (especially CAN) and KING CRIMSON, as well as more modern stuff like the instrumental, math-rock workouts of DON CABALLERO. I really liked them, though I don't know how they would come off on record. Furthermore, considering the rest of the bill, they were an odd fit, but their set somehow worked.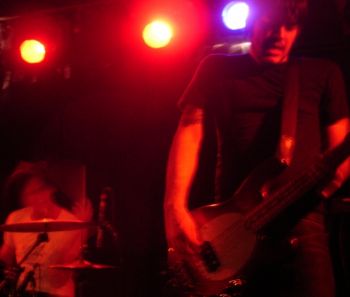 We missed ELIZABETH HARPER's opening set almost entirely, but got there in time to see buzz band THE DIGGS, who played an OK but non-descript set that veered somewhere between the more accessible elements of SONIC YOUTH and generic indie/alternative rock. They weren't bad, but there seemed to be something missing in their sound. Regardless, they seemed to have their fans, including several rather loud 'gentlemen' in baseball caps who kept talking and yelling loudly throughout the entire set. I wanted to like The Diggs more than I did because they're based in Queens (where I live), but I just didn't. However, I must say that it was awesome of them to let Field Music use their equipment. [Field Music also thanked Elizabeth Harper & The Matinee for the use of its bass guitar. -ed.]
comments powered by