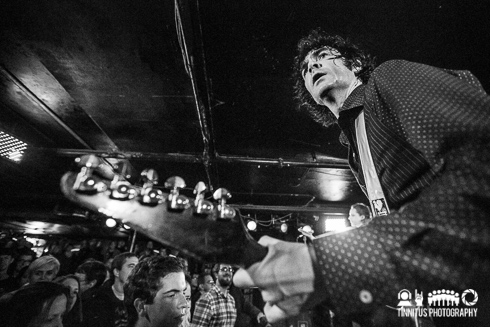 21 October 2012
The blues are back! The Jon Spencer Blues Explosion, that is. Jon Spencer has dusted off his rock trio and ended an eight year hole in his discography by releasing the excellent Meat and Bone with fellow cohorts Judah Bauer (guitar) and Russell Simins (drums). To a neophyte who may have dipped their toe into the merging of the blues and rock world via Brothers or perhaps whatever Jack White record prompted a purchase, Spencer is likely not a well-known name and could be misconstrued as some Johnny-come-lately dilettante when nothing could be further from the truth. With his early work in Pussy Galore and Boss Hog, and collaborator with scuzzed out garage grime bands such as Honeymoon Killers, Gibson Bros and newer ones like Heavy Trash, Spencer's been instrumental in fusing the swampy roots of The Cramps with raw electric blues and coating everything with a heavy layer of sexual swagger.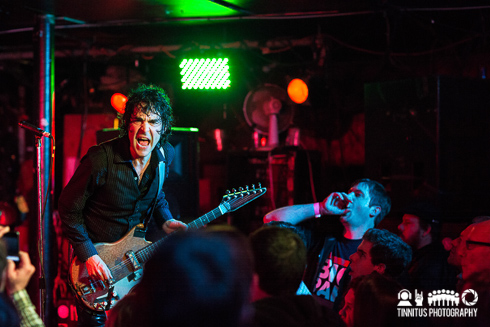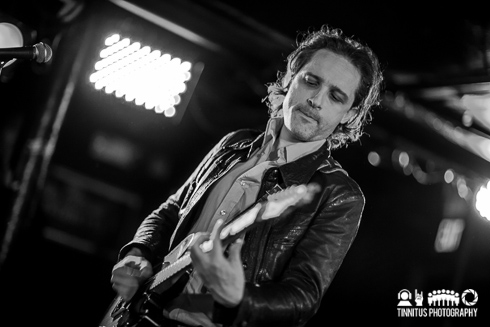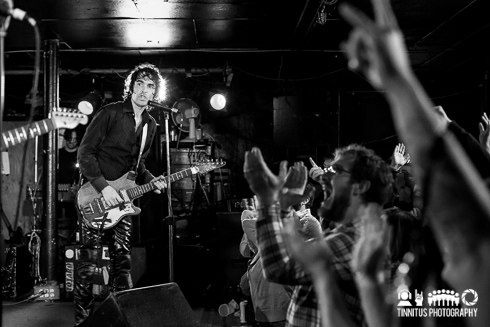 Chalk it up to good genetics or clean living, but Spencer's still that got that electrifying stage presence in spades, keeping time's ravages at arm's length as he slams riffs from a beat up yard sale guitar and whoops and hollers like an old school revivalist. Pacing the stage like a panther, he would crouch down, jump up, do a theremin drive-by, and even enter the audience where he ended up taking a pair of eyeglasses from an unsuspecting fan. Simins stoked the beat without wavering, and looked like he dropped a lot of weight from when I saw JBSX two years ago at the Matador 21 event. Bauer makes up the third side of the triangle, and casually rips off blistering leads or thunderous rhythm riffage that belies his nonchalance. New songs like "Black Mold" and "Get Your Pants Off" fell right in line with older prime cuts like "Sweat" or the buried-deep-in-the-red howl of "Dang." It's nice to see that the blues are back.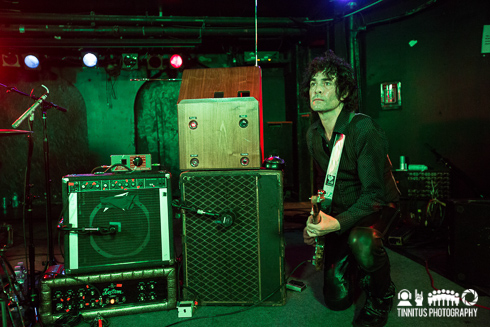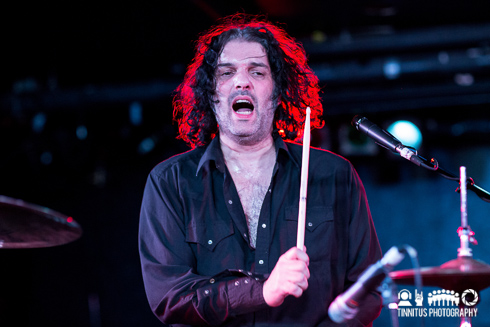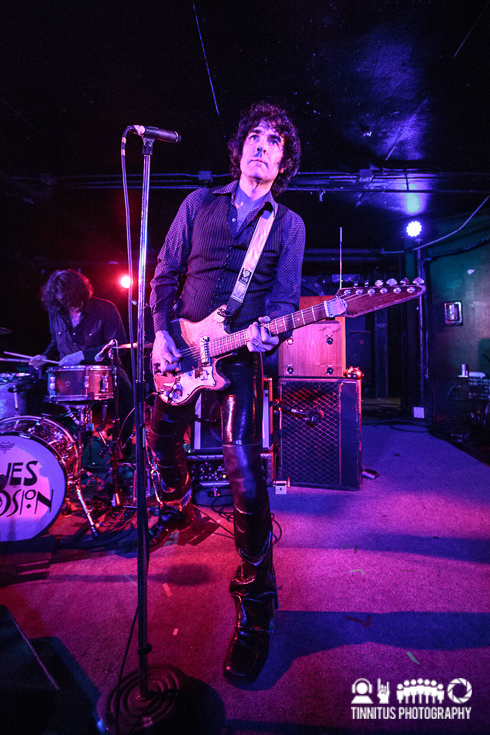 Bloodshot Bill is a one man band, which immediately conjures some Rube Goldbergian contraption of instruments strapped onto each limb, hand and foot. He doesn't get to that extreme, instead sitting down (resplendent in pyjamas and silk bathrobe) and playing guitar while he keeps time with a small kick drum and high hat cymbal. Vocally he's got two modes – a high yip for emphasis, and a Presleyian drawl for the majority. He also had a fairly disgusting habit of frequently spitting directly in front of him, the stage rug adorned with small white piles of sputum. Ugh. Given his limited palette, a thirty minute set would have been a much better choice than the forty five minutes allotted.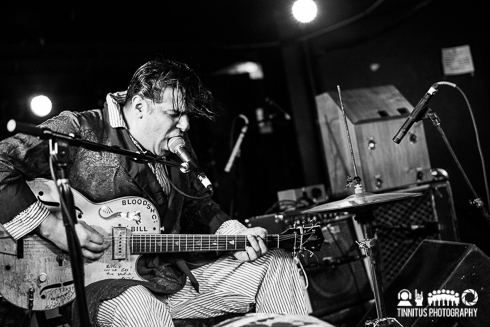 CreaturoS kicked off the night with a good-natured garage stomp that was highly reminiscent of Thee Oh Sees without the keyboard. Two-thirds of the band were in the late Doomstar!, a pedigree that bodes well for future soundings from the band.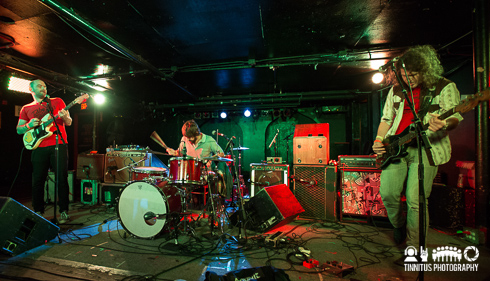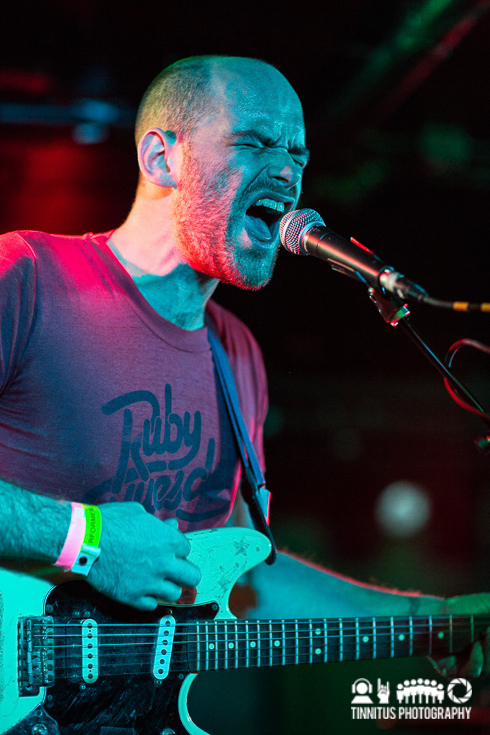 More images of all the bands can be seen at my site
comments powered by