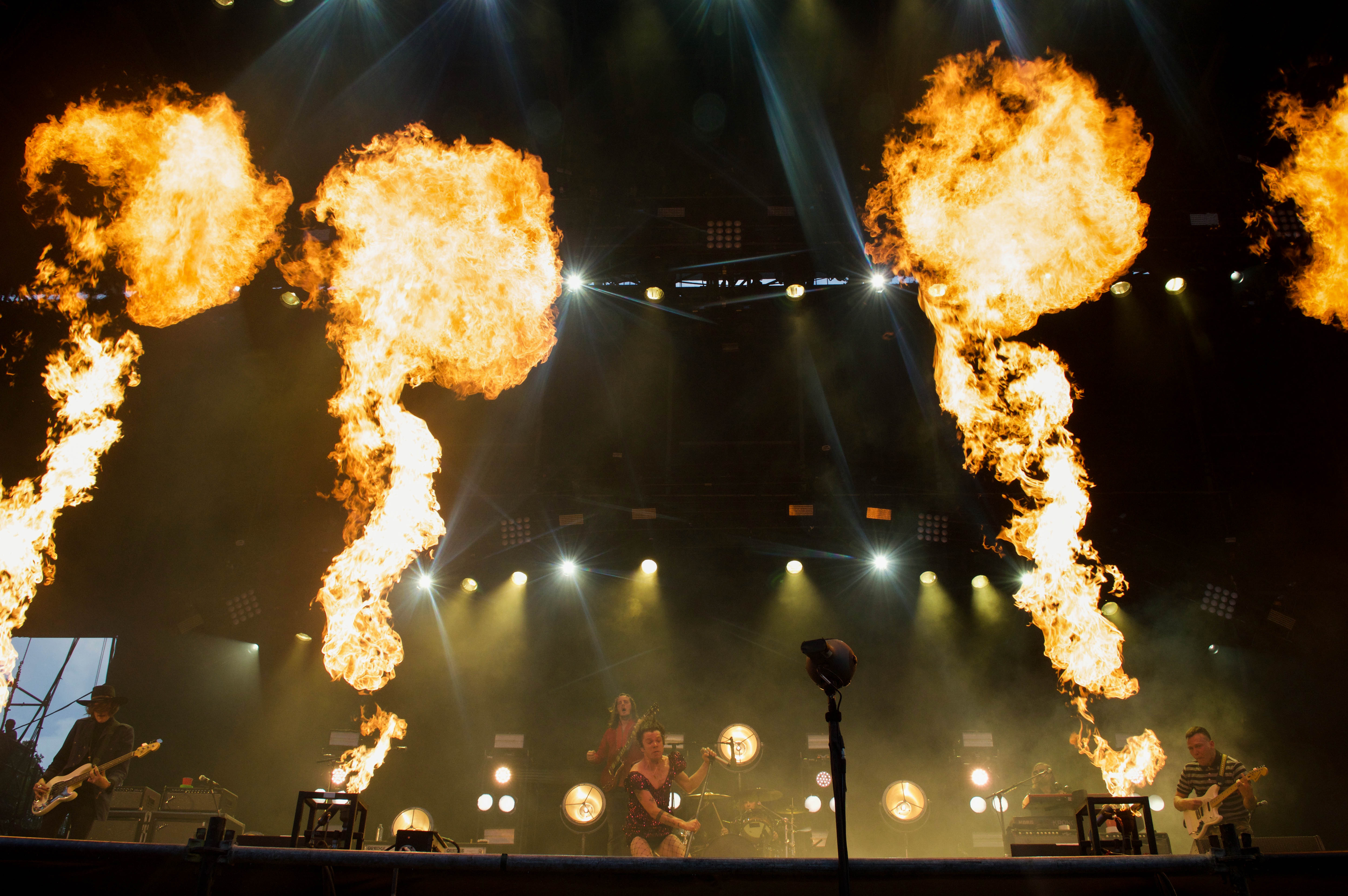 4 August 2017
Photos by Connor Burgess
Words by Ryan Condon
It is Thursday, August 3rd, 2017. At ten in the morning, most of the professionals are already an hour into their work in the many skyscrapers of Chicago's business district. The morning rush hour seems to have reached an unsuspecting hum, however intersections controlled by police rather than stoplights, as well as blocked off roads create issues to the west by Lake Michigan. From all other directions—North, South, East, Northwest, Southwest, what have you—commuter trains carry tens of thousands of music fans into the loop. All types of concert lovers, a majority of which being young and sporting the basketball jerseys, crop-tops, bucket hats, unbuttoned floral shirts, eccentric sun glasses, and glittered skin that is indicative of days like today, cram into train cars like sardines and make the lives of late commuters and well-intentioned parents who decided to take their children to their first Chicago Cubs game a living hell. Festival attendees flood the streets and head to the grounds: Grant Park. It is hot. It is humid. The sun flirts with waterlogged clouds. At 12:42p.m., a weather advisory flashes on the gargantuan screens on either side of the Grant Park stage, where Muse is set to headline at 8:45p.m. It is day one of Lollapalooza, and with low pressure system entering the Chicagoland area, the air feels electric. Your Lollapalooza correspondent reports on the sights, sounds, and unfortunately smells; let's talk about what I saw (or heard, rather).
White Reaper: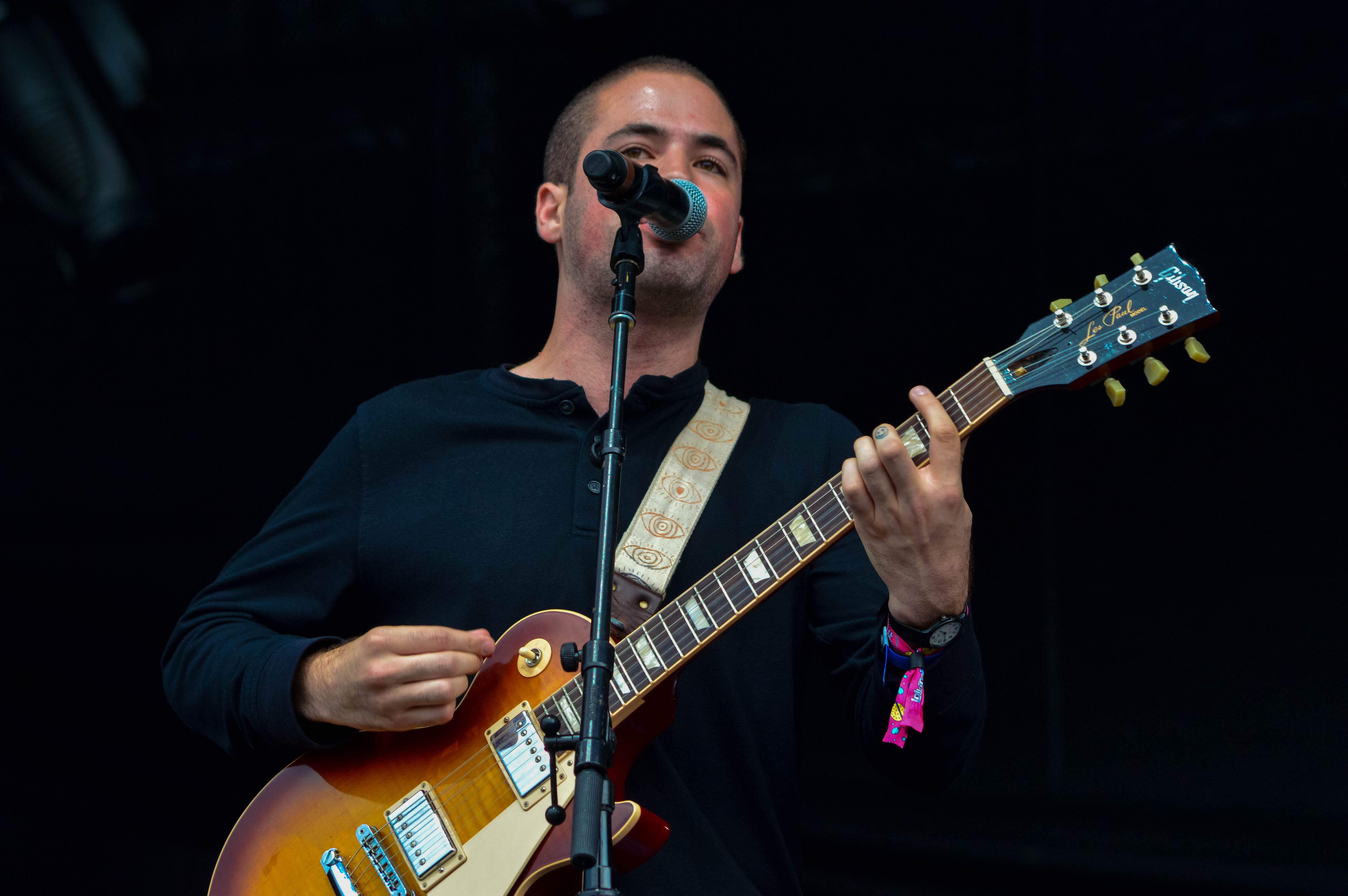 "What's up city slickers?!" lead vocalist and guitarist Tony Esposito yells into the microphone as White Reaper takes the stage supporting their 2017 album, The World's Best American Band. Though a bold claim, the rockers of White Reaper seize the immense Grant Park stage and deliver high-gain, distorted guitar, a rhythm section of rock-and-roll drums and punchy bass, as well as vocals that improved in quality throughout the set. White Reaper's set consisted of songs that demonstrated a proficiency in their songwriting, as evidenced in Eagle Beach's harmonized guitars and bassline that proved to be an earworm throughout the day. Best of all, these guys had a blast, and invited the audience to do the same. The keyboardist danced like no one was watching. "If you guys really go off on this one," said the bassist, "I'll give you the wifi password. Just please wake up!" And wake up they did. Soon after, the band was able to get the crowd to chant "Nick take your pants off!" Nick, being the drummer, obliged the crowd, and went even further to take of his shirt, finishing the excellent set in just boxers.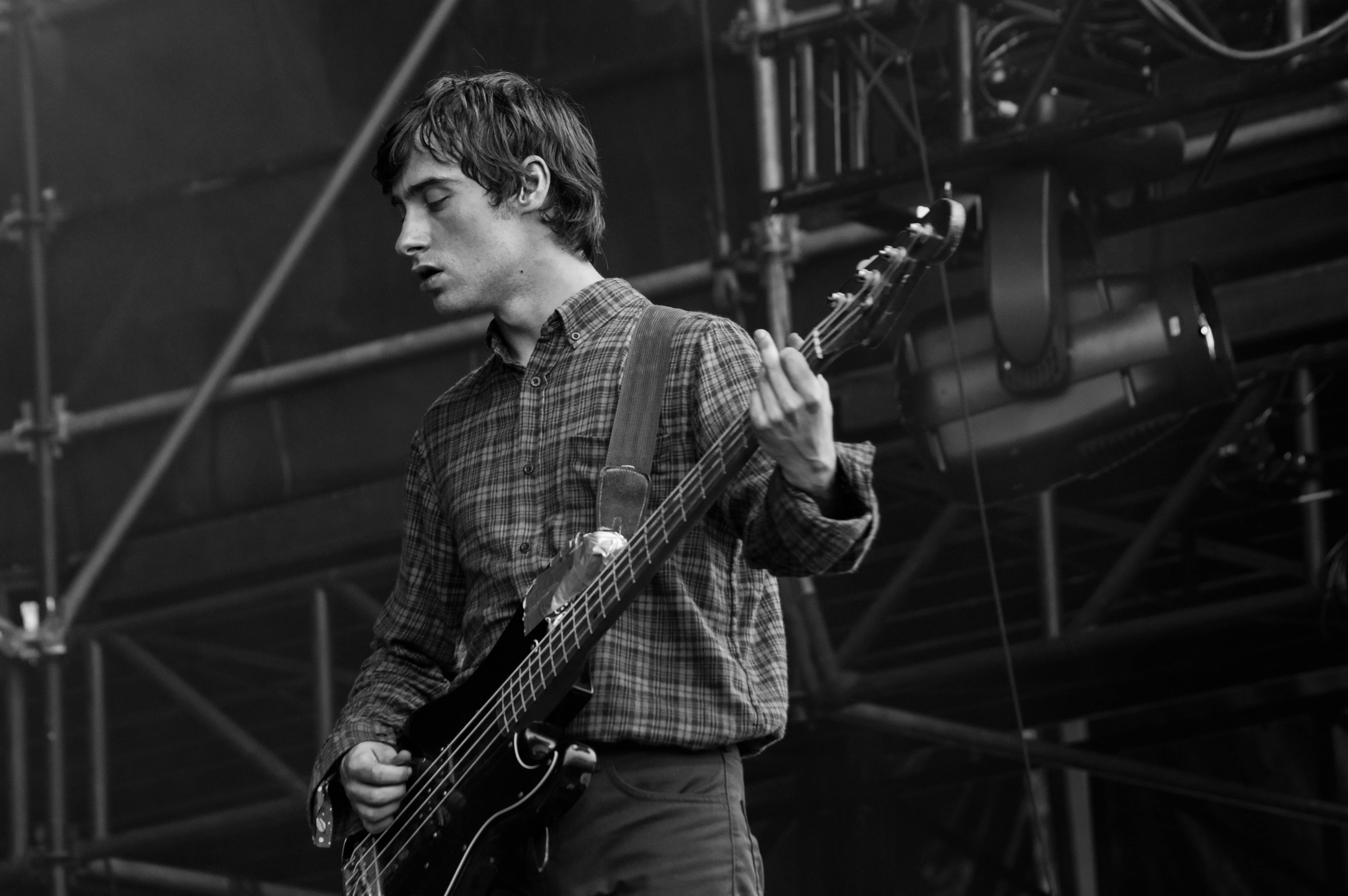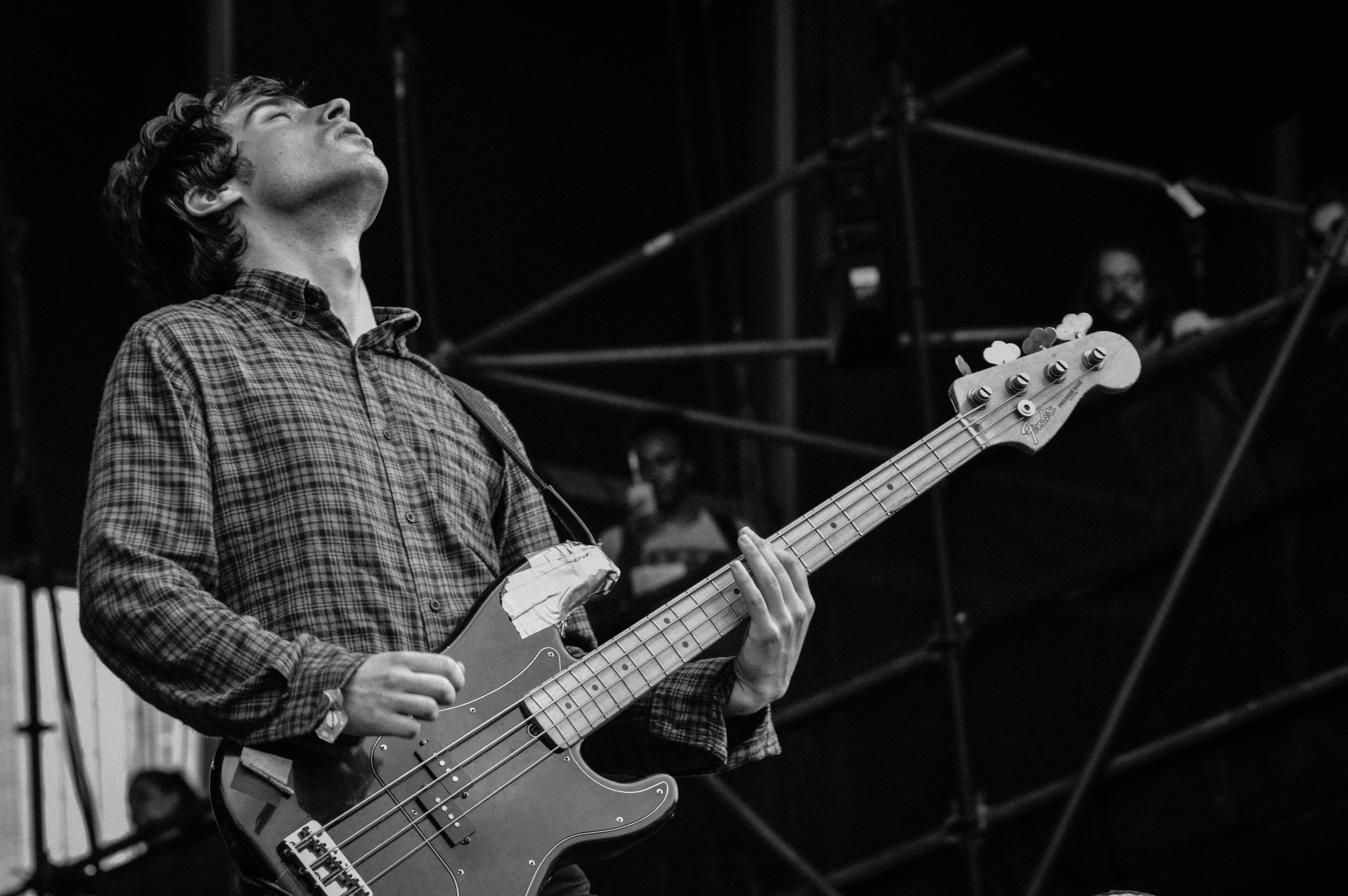 Hippo Campus: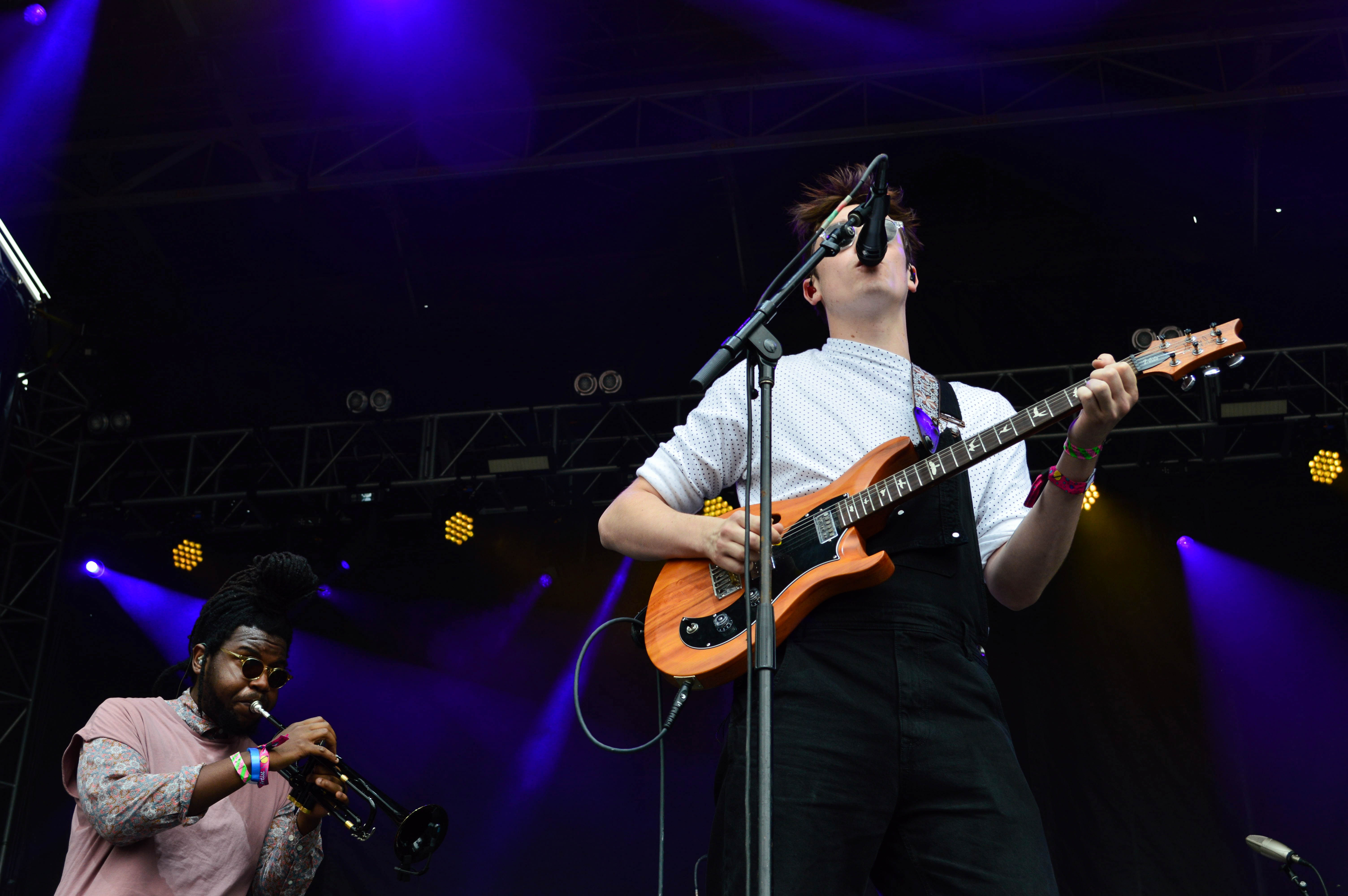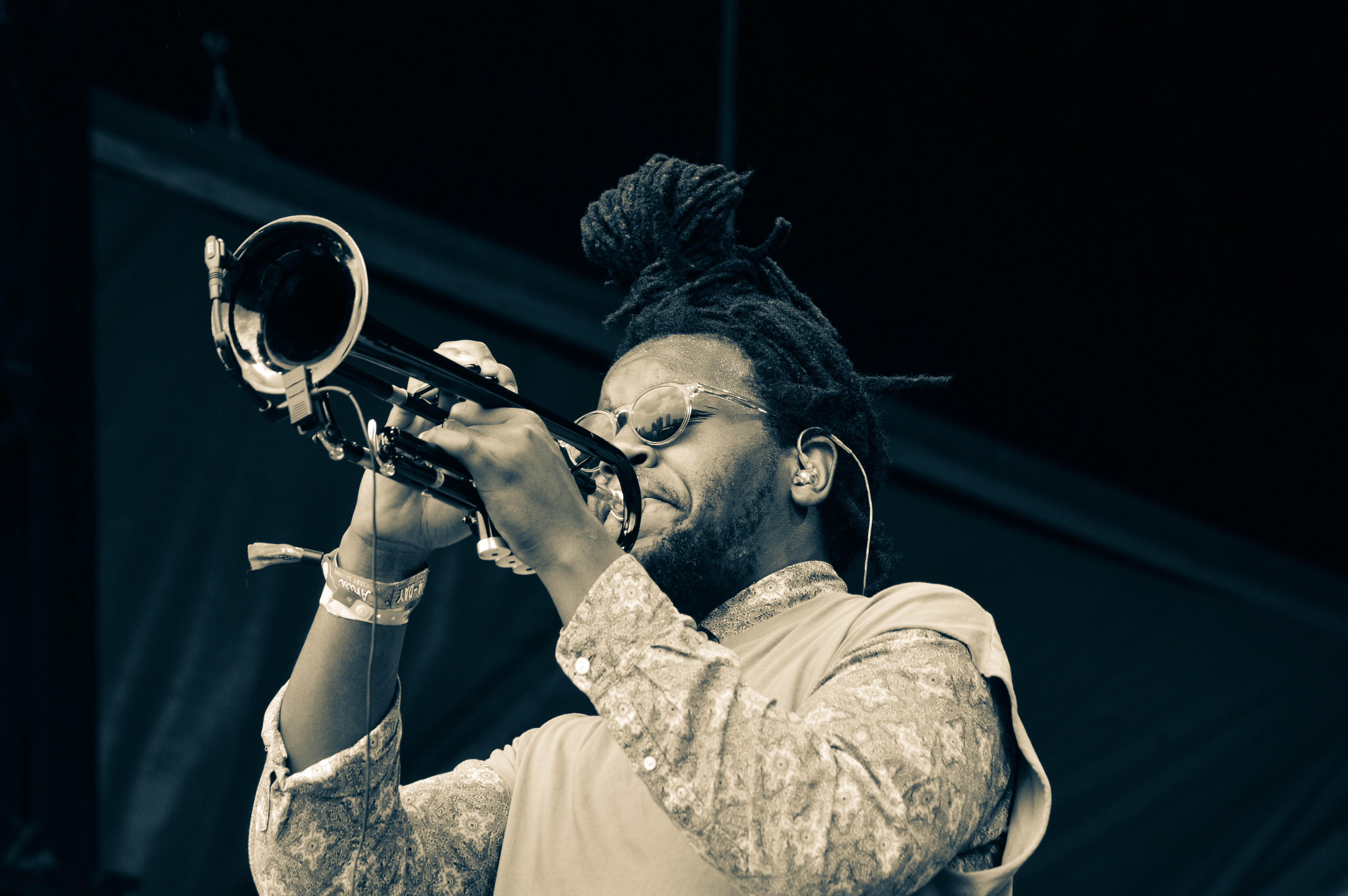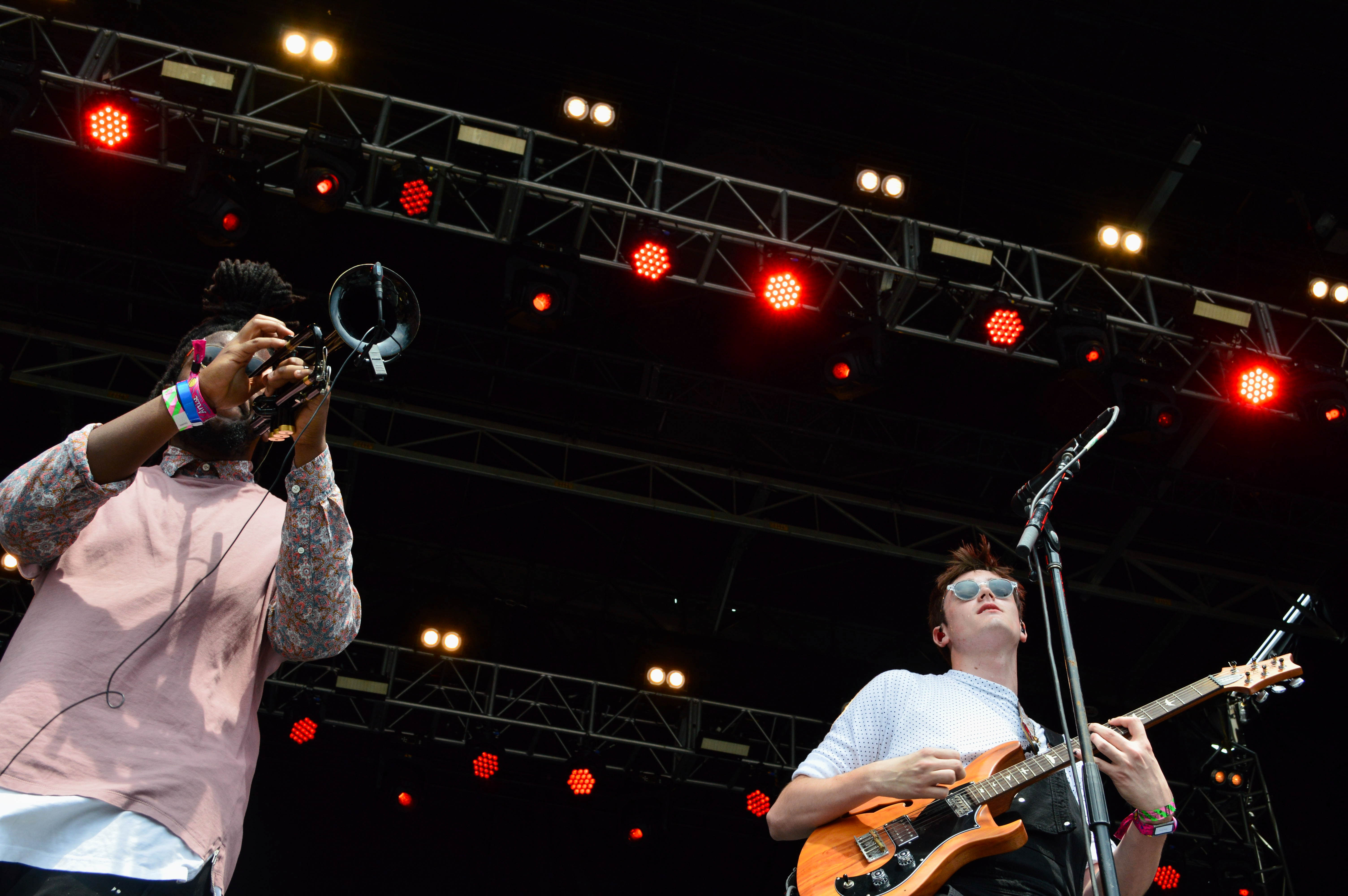 Drawing a massive crowd for a 1:30p.m. set, Hippo Campus sends waves of positive vibes and dreamy clean guitar chords soaked in reverb over a decidedly ecstatic audience with their single Way It Goes, from their first full-length album, Landmark. The Minnesota band, overflowing with indie-pop melodies, has enjoyed national attention thanks to their accessible tunes made spunky by their trumpet player. Through the sea of pulsating hands and screams of the crowd, there exists an unwanted hint of deja vu in Hippo Campus's songs. Slightly manipulated major chords. Some "ooh's" and "la's" instead of lyrics. We've heard this before.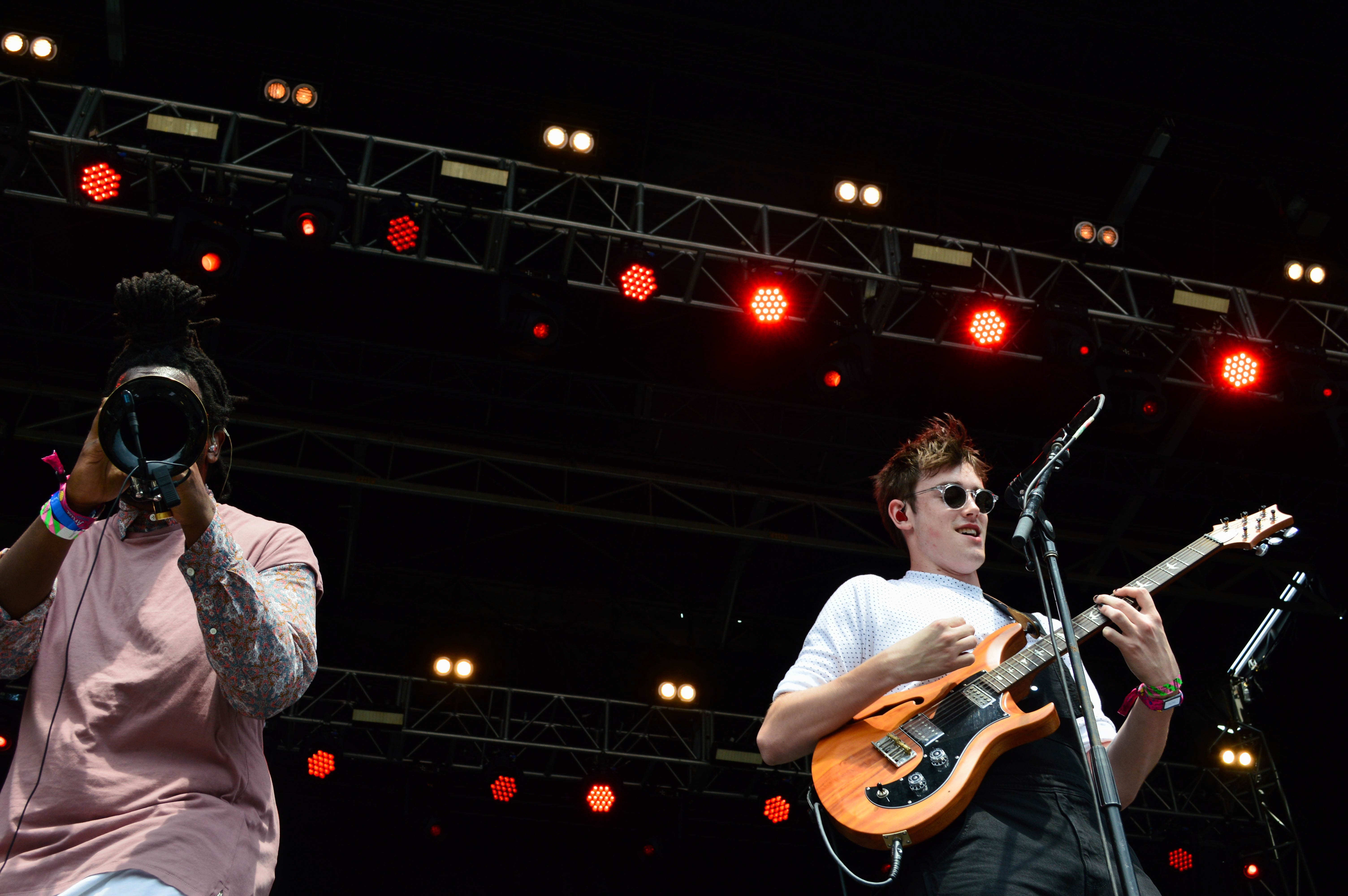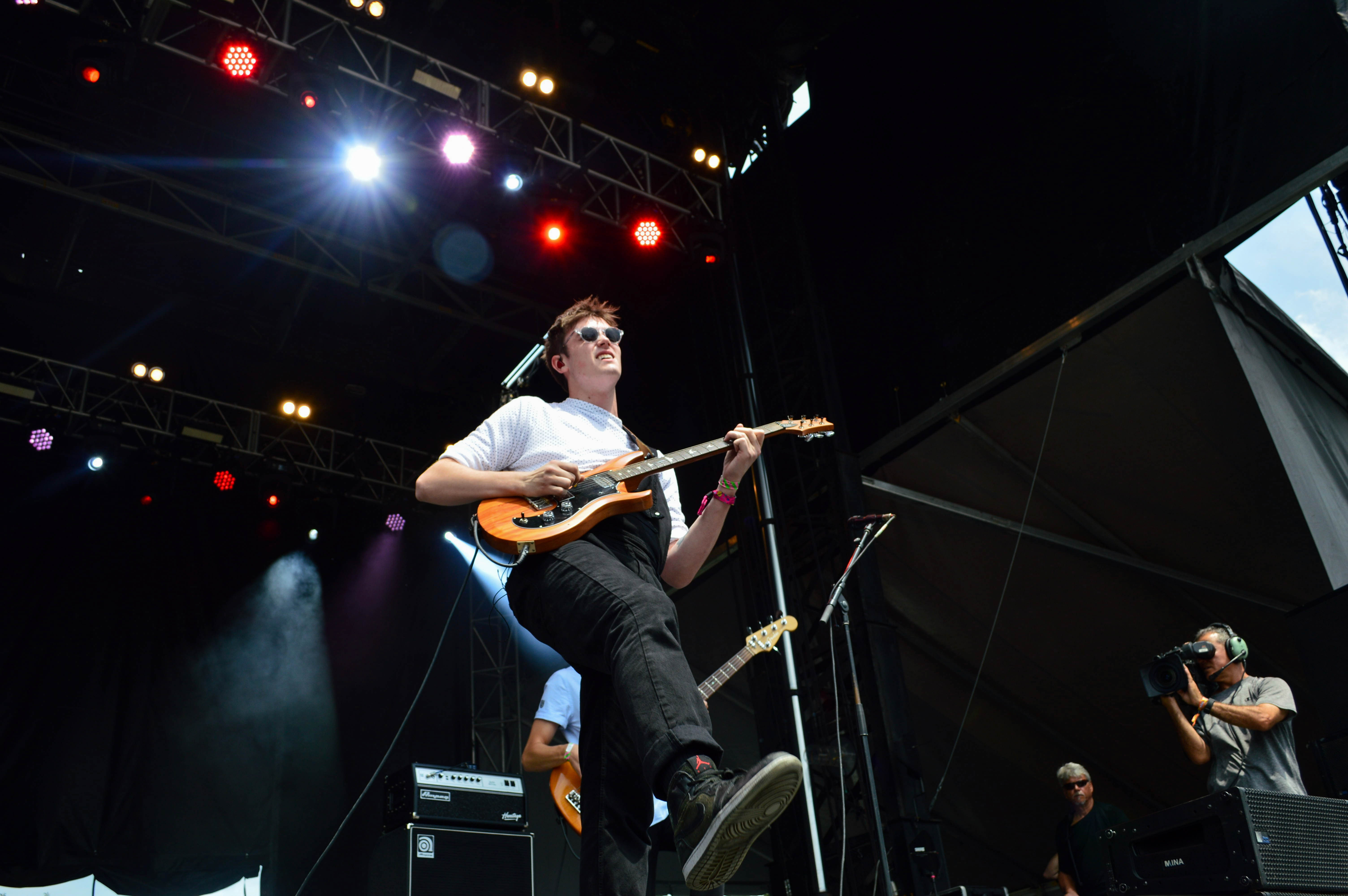 Temples:
Returning to Lollapalooza with two albums now under their belt, English rock band Temples take the stage and turn it into a weird retro-psychedelic guitar and synth stew. With a 12 string electric guitar, golden shoes, and the hair of 70's Jimmy page, vocalist and guitarist James Edward Bagshaw delivers effortless, nasally vocals and guitar lines reminiscent of The Doors' keyboards. Their new material, like the track "Certainty" off of their sophomore effort "Volcano", opted often for buzzing bass synths and twinkling harpsicord-inspired sounds instead of guitar. The result? A psychedelic, baroque-pop, dance party with drum fills that tumbled and bounced around the kit as if Ringo Starr himself were the one holding the sticks.
The Drums:
It's fitting that the sun occasionally tries to peak out of the clouds during The Drums' bopping, feet-moving set. Their latest album, "Abysmal Thoughts" is about heartbreak, and hidden within the surf-rock inspired drums and guitar instrumentals are the powerful, genuine, and relatable lyrics of vocalist Jonny Pierce, who dances his insecurities away with the audience. Memorable lyrics like "I thought my life would get better, instead it's getting harder" and "I want to buy you something, but I don't have any money" resound with the crowd, with many singing along. Pierce is frank, and ambivalent to his vulnerability. He seems free on the stage.
Liam Gallagher: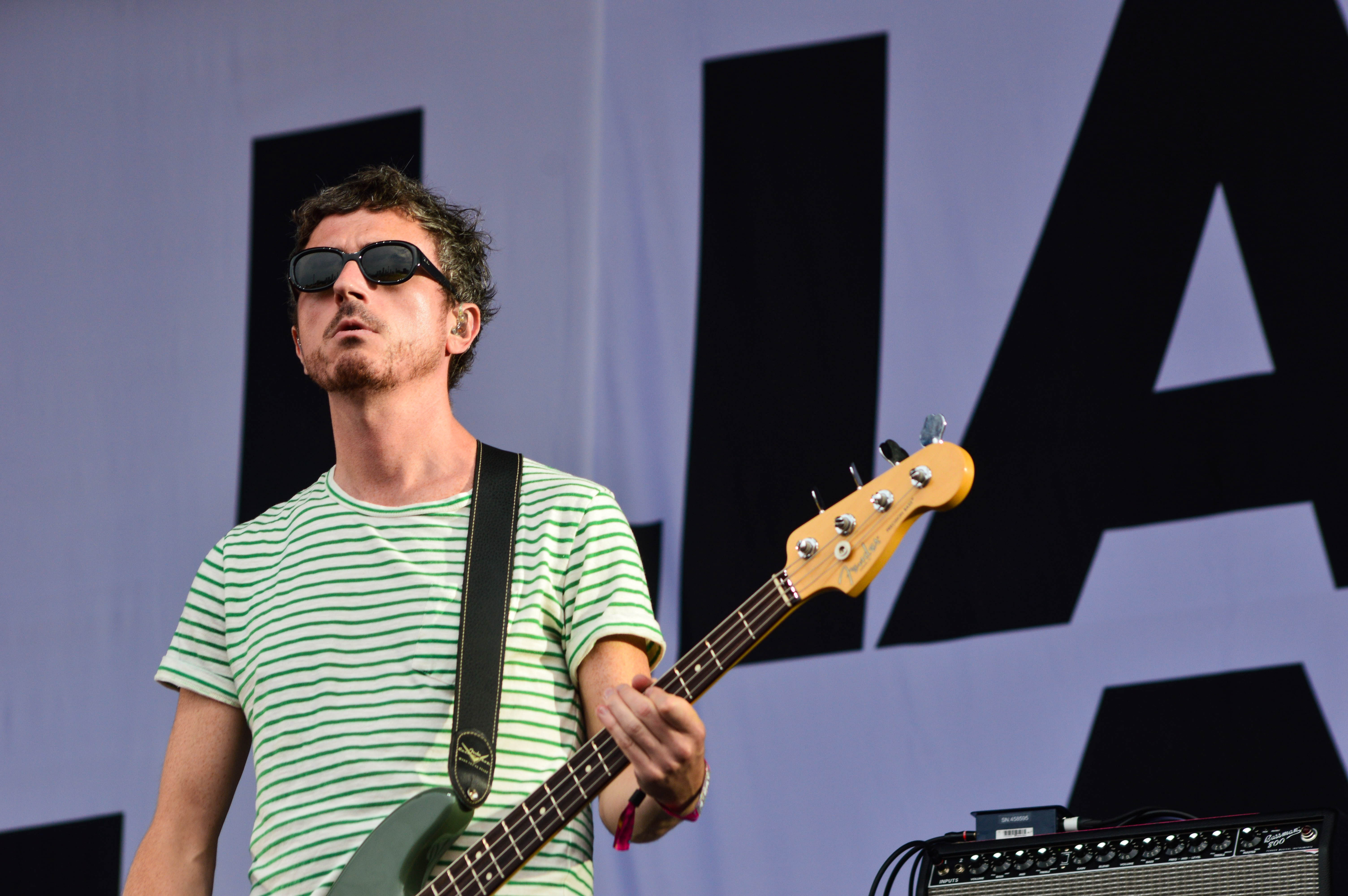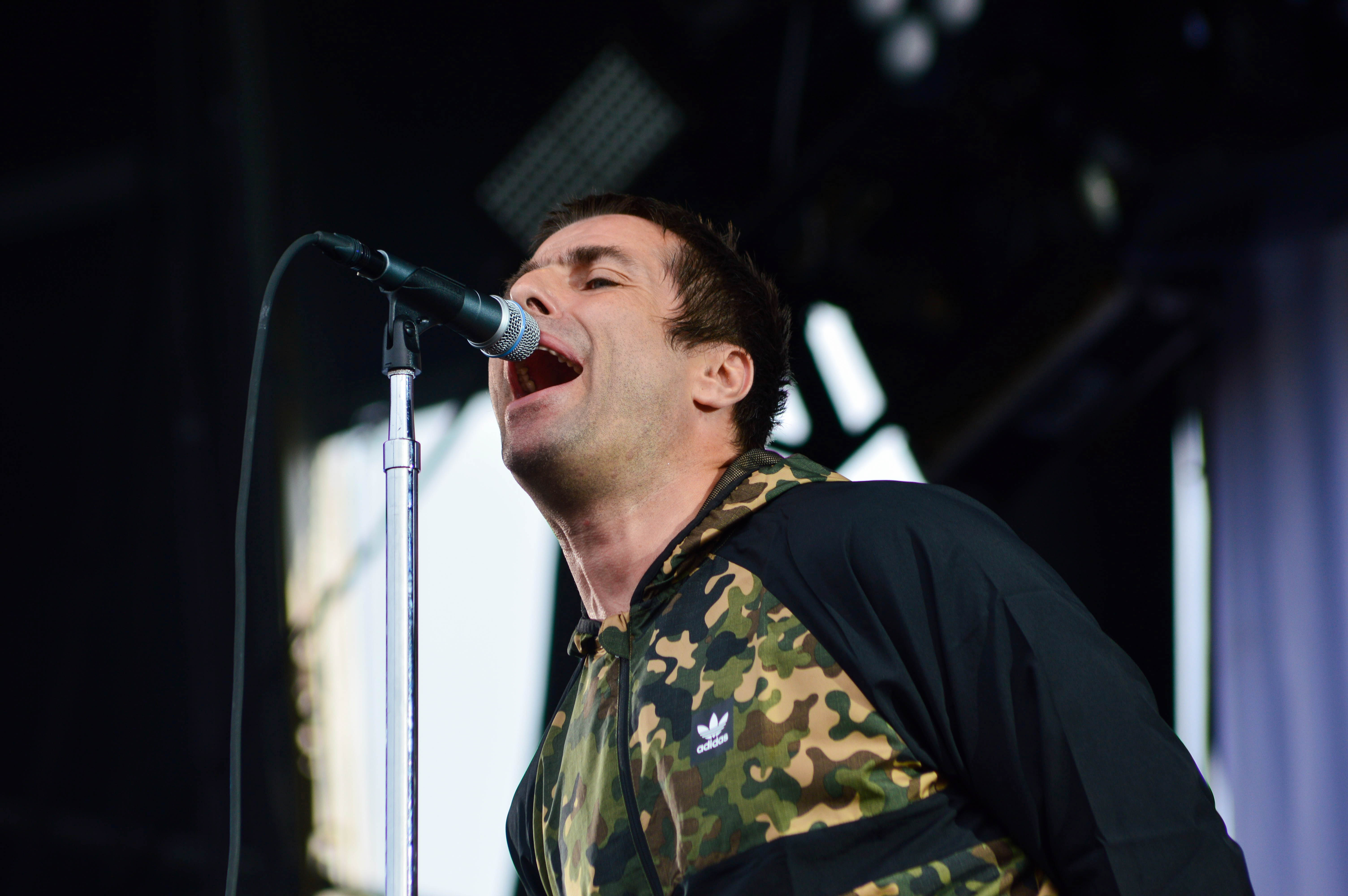 On a recent interview with Howard Stern, Liam Gallagher, the former front man of English rock band Oasis, outlined what he believed to be the beginning of his infamous feud with his brother and former band mate Noel Gallagher. In elpitive-ridden prose, Liam Gallagher claimed that the origin of the beef between he and his brother arose from a night when he was 15, drunk, and in need of a trip to the bathroom. Instead of a toilet, Gallagher explained, he opted to urinate on his brother Noel's coveted sound system. This, according to Gallagher, was the beginning of a long-carried grudge that Noel carried against him, and fuel for their respective animosity towards each other. Whether you like Gallagher or not, the existing conditions surrounding his solo-act set indicate that something interesting just might happen. He and his band take the stage, and play some of Gallagher's rock and roll songs. The music is flat: forgettable melodies, indifferent performances from the band members, and noticeable low energy from Gallagher on vocals. He stands at the microphone, both hands behind his back (one of which holding a tambourine that he doesn't use), and sings. Someone in the audience holds a sign which seems to make Gallagher visually upset during the second song. Then something interesting does happen. After his third song, Gallagher and his band leave the stage without explanation. Your correspondent has heard a few explanations. There may have been an issue with the monitor for Gallagher's sound. His voice was over-exhausted from performing last night. The sign that caught his attention said, "I love Noel." It's interesting to imagine it's the latter.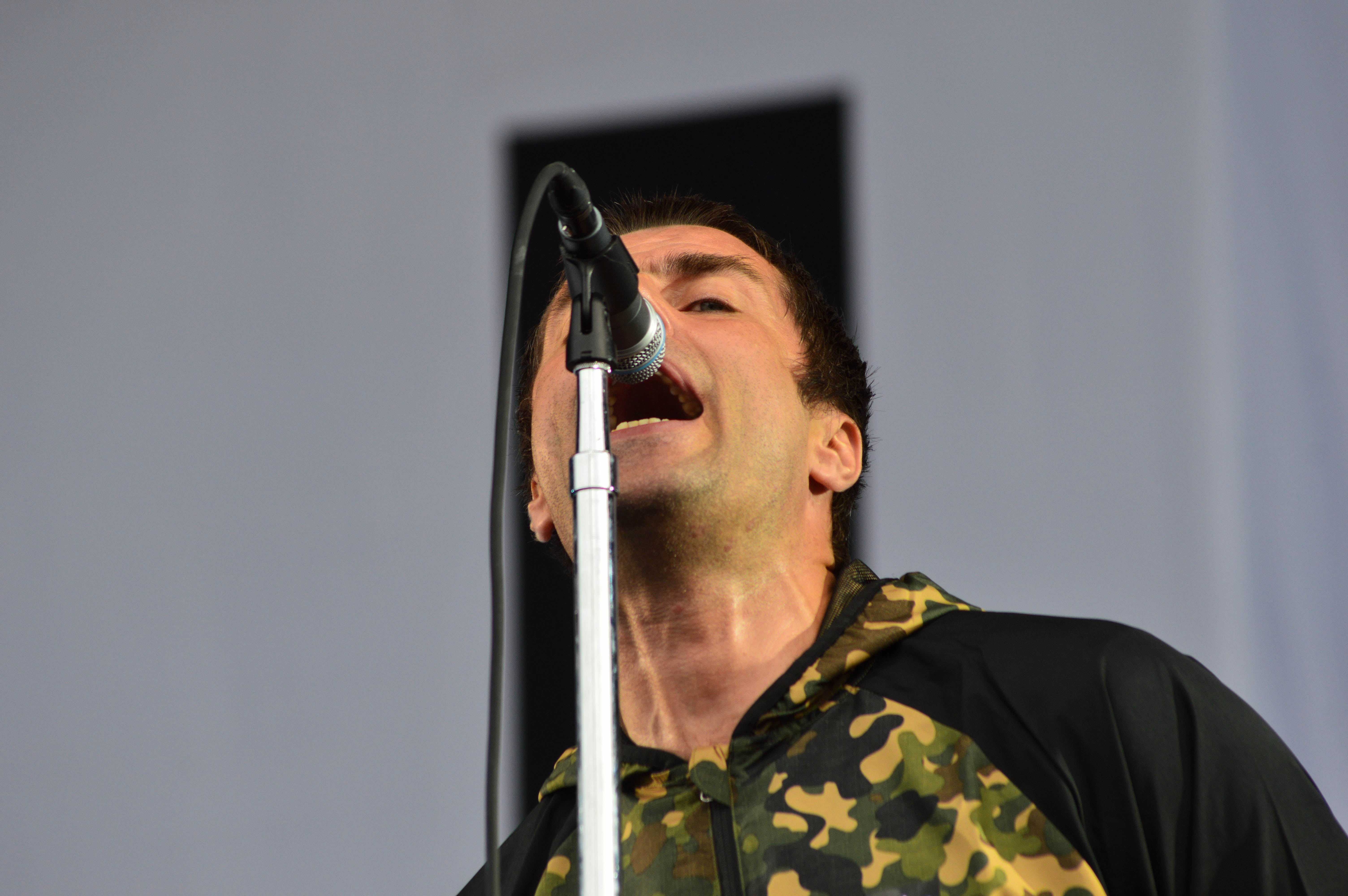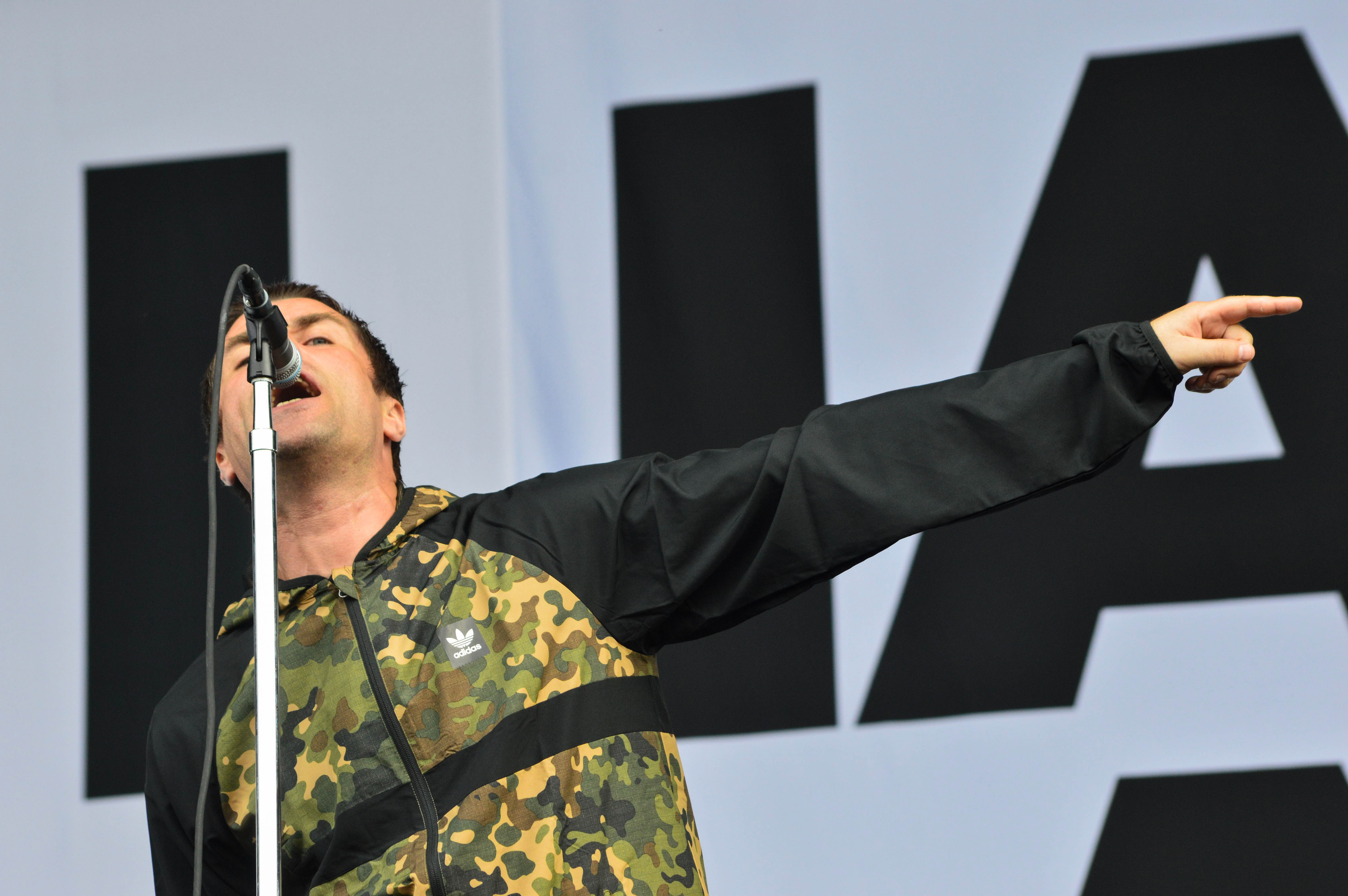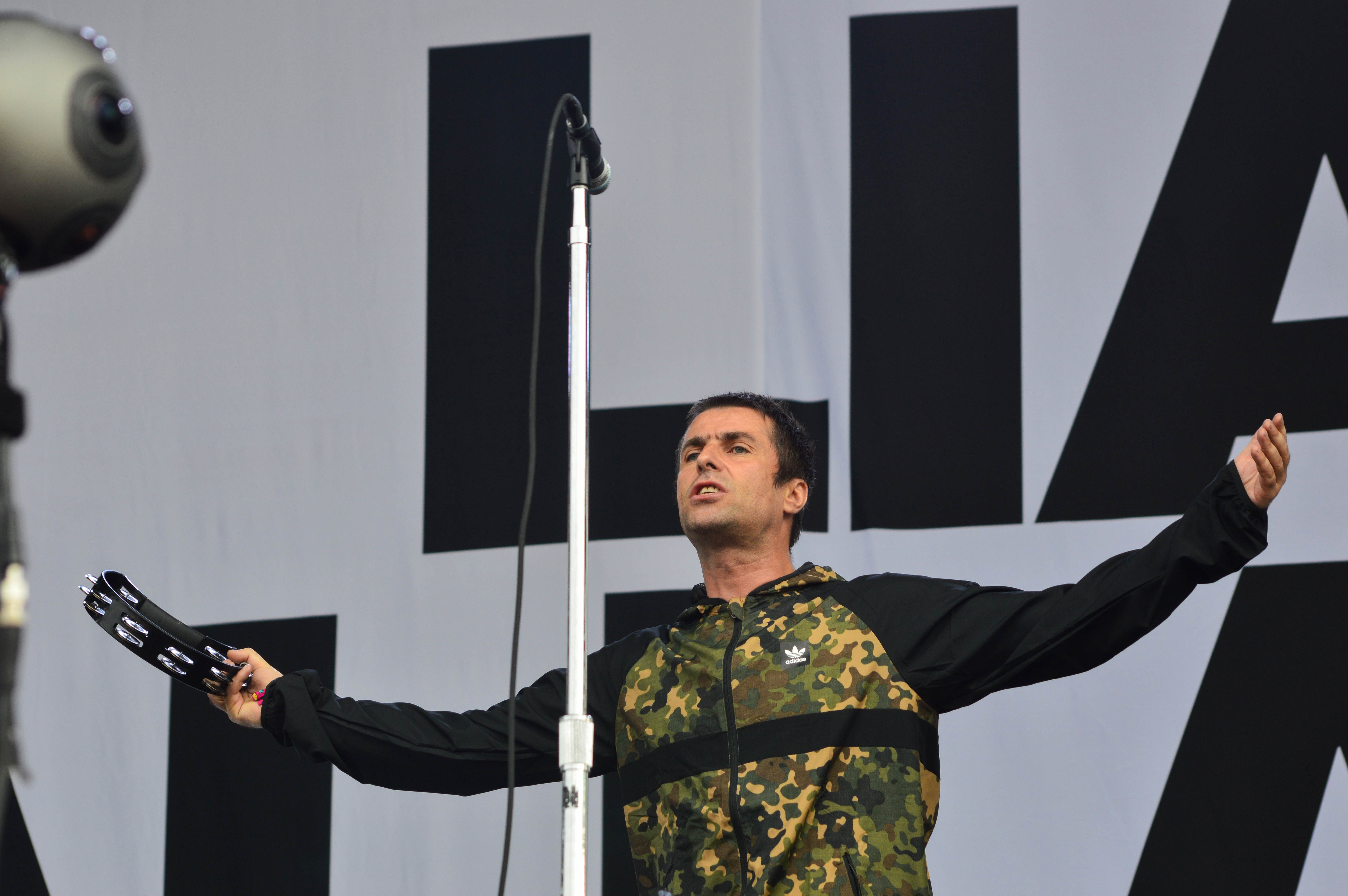 CRX:
The Strokes famously play few shows, especially before American audiences. With his main project constantly side-tracked by the side projects of lead singer Julian Casablancas and rumors of studio sessions that never end up to be truthful, The Strokes' guitarist Nick Valensi takes matters into his own hands with CRX. A small audience at the Pepsi stage stands and sits around during CRX's sound check, and greets him and the band with cheers, to which Nick Valensi and company return hard rock riffs and crunching, ringing guitars. High in the mix, CRX's drummer pounds the songs flawlessly forward with a booming bass drum and cutting snare hits. Between songs, Valensi banters with the audience, asking if the bathrooms are gross yet (I'll get to that later) and asking why the festival starts on a Thursday. "Eventually it's going to be three months of bands all day," he joked, "that's the future." Working through a Devo cover and eight-note guitar lines reminiscent of the The Strokes' synth-evoking guitars, it's clear Valensi is doing nothing profound. He is simply enjoying the pleasures of being in front of an audience.
Cage the Elephant: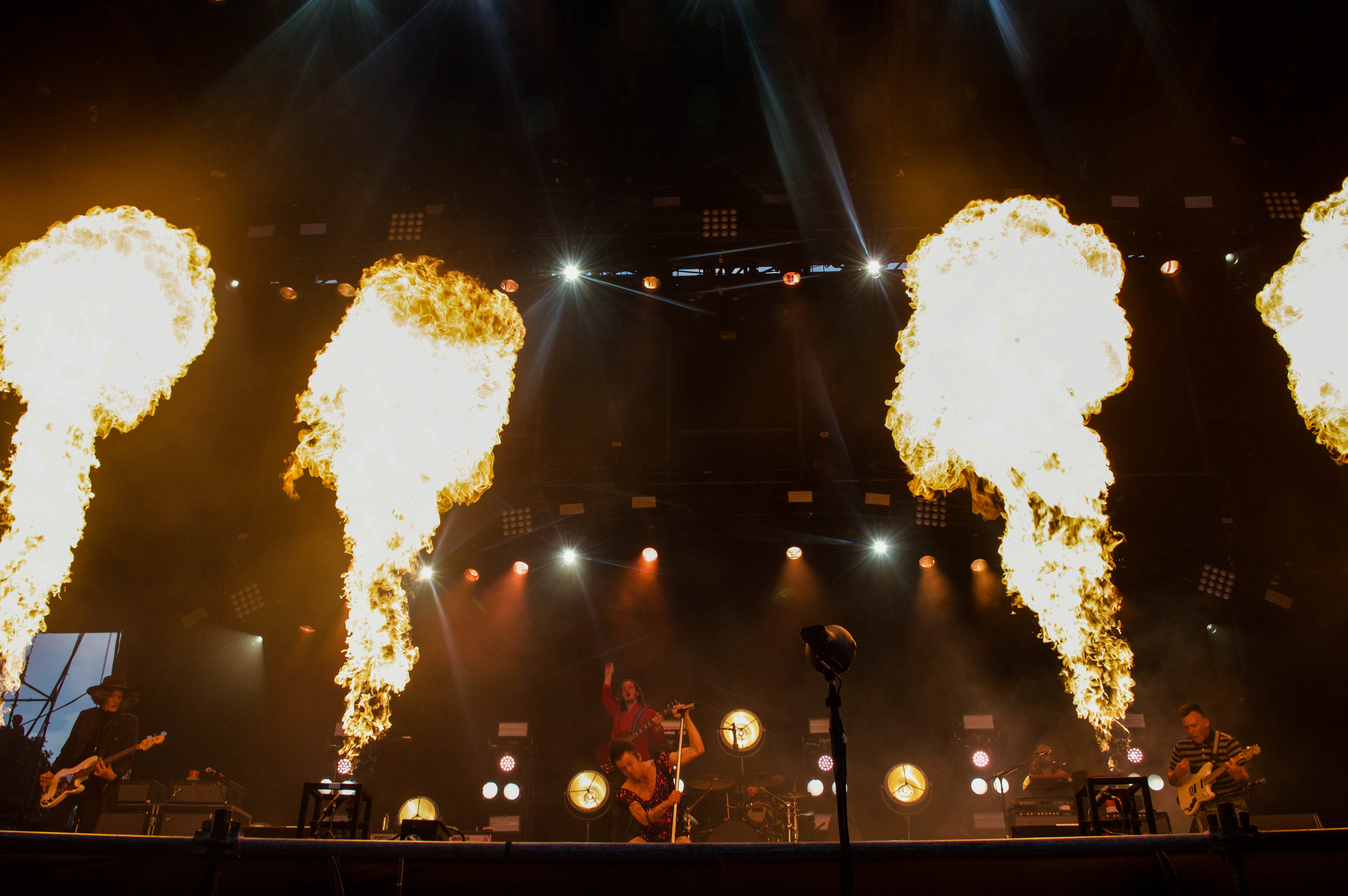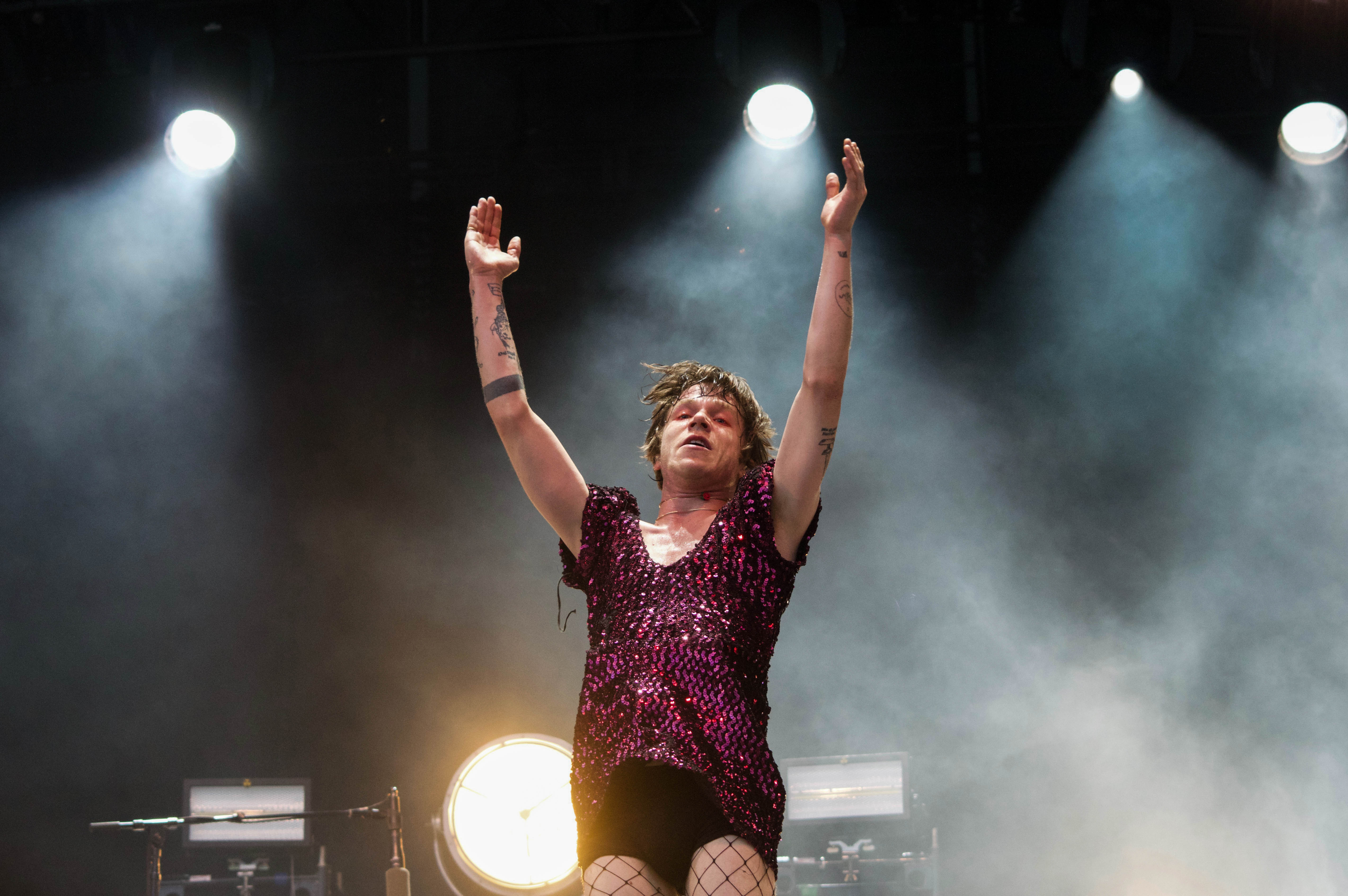 There are a lot of people who are at Cage The Elephant. Like forty or fifty thousand. Perhaps if Matt Shultz and his men craft an excellent next release and continue to refine their already acclaimed live show, we may see them in the headlining slot in the future. Just food for thought. The massive crowd, bouncing beach balls and one jiggling balloon in particular that has a diameter of about five feet, fills the field in front of the Grant Park Stage. They are greeted by the roaring, overdriven rhythm guitar of Brad Shultz's playing offstage. The band walks out. Matt Shultz is wearing a sparkling purple dress and fishnet leggings. Pounding his Fender Jaguar, Brad Shultz makes a beeline off the stage and into the crowd to play the first song. Cage The Elephant are here. You can tell this band has been playing together for years. The rock grooves are hard-hitting and incessantly energetic. Matt Shultz jumps around the stage, yelling his lyrics into the microphone, only using a mic stand as a prop to jump higher. Veins visually protruding from their temples and necks, they get physical with their music and the crowd can't help but bounce and yell with the same primal intensity. Matt Shultz, a lover of the Chicago audience, has a message: "There's so much hate in this world, so much division, so much separation, and we put each other in these categories, and these categories do not exist." Soon the dress is off and the sweating does not stop. Set highlights included older cuts, like "In One Ear", "Back Against the Wall", and "Ain't No Rest for the Wicked." Newer tracks sounded even more layered and nuanced: "Trouble"'s acoustic guitar proved to be an effective change in pace and tone. Cage The Elephant left it all on a stage of scratching feedback, where the Shultz brothers embraced each other in an estatic hug that screamed, "we did it!" Matt got a piggy-back ride off the stage from brad. How adorable.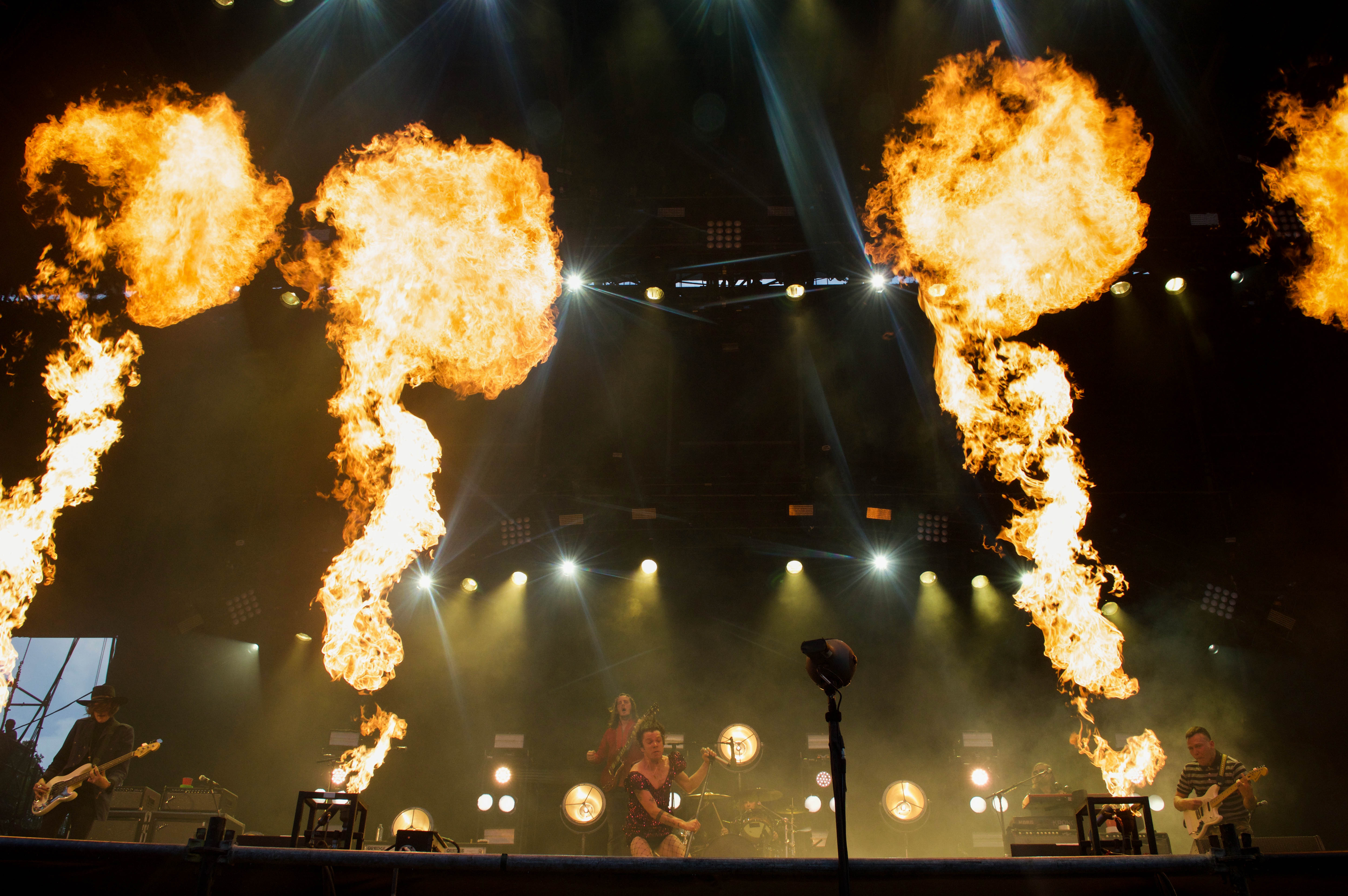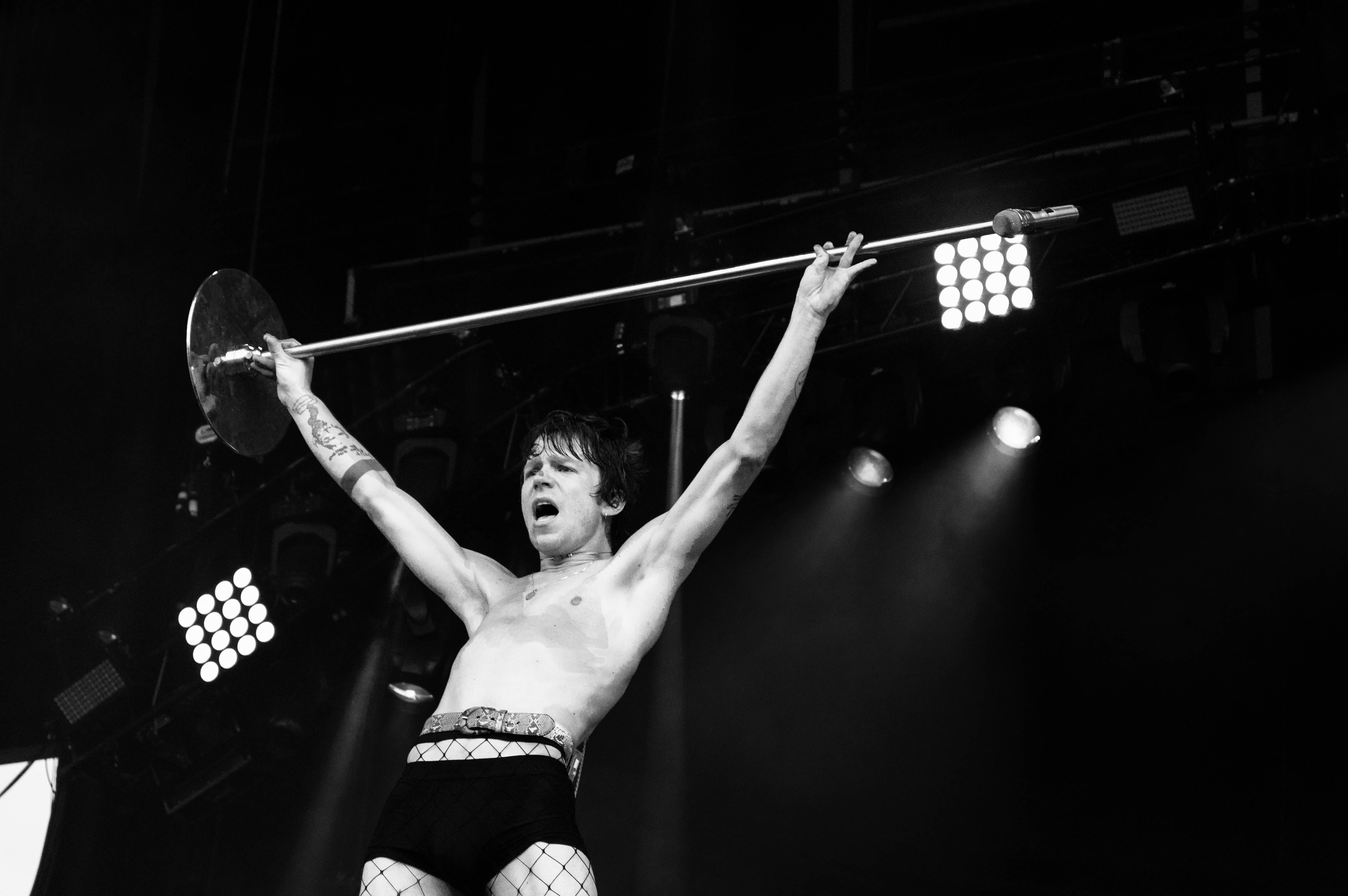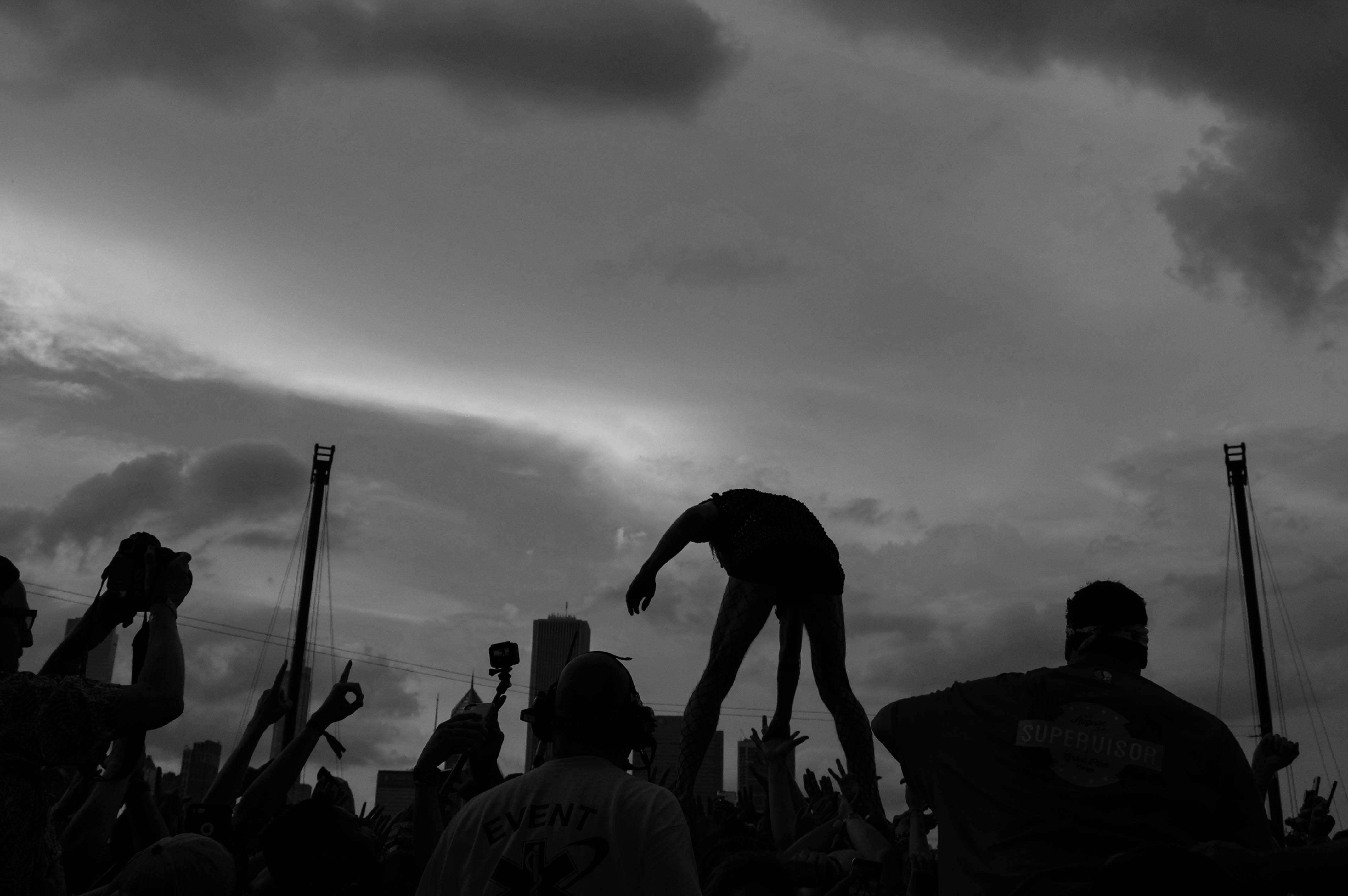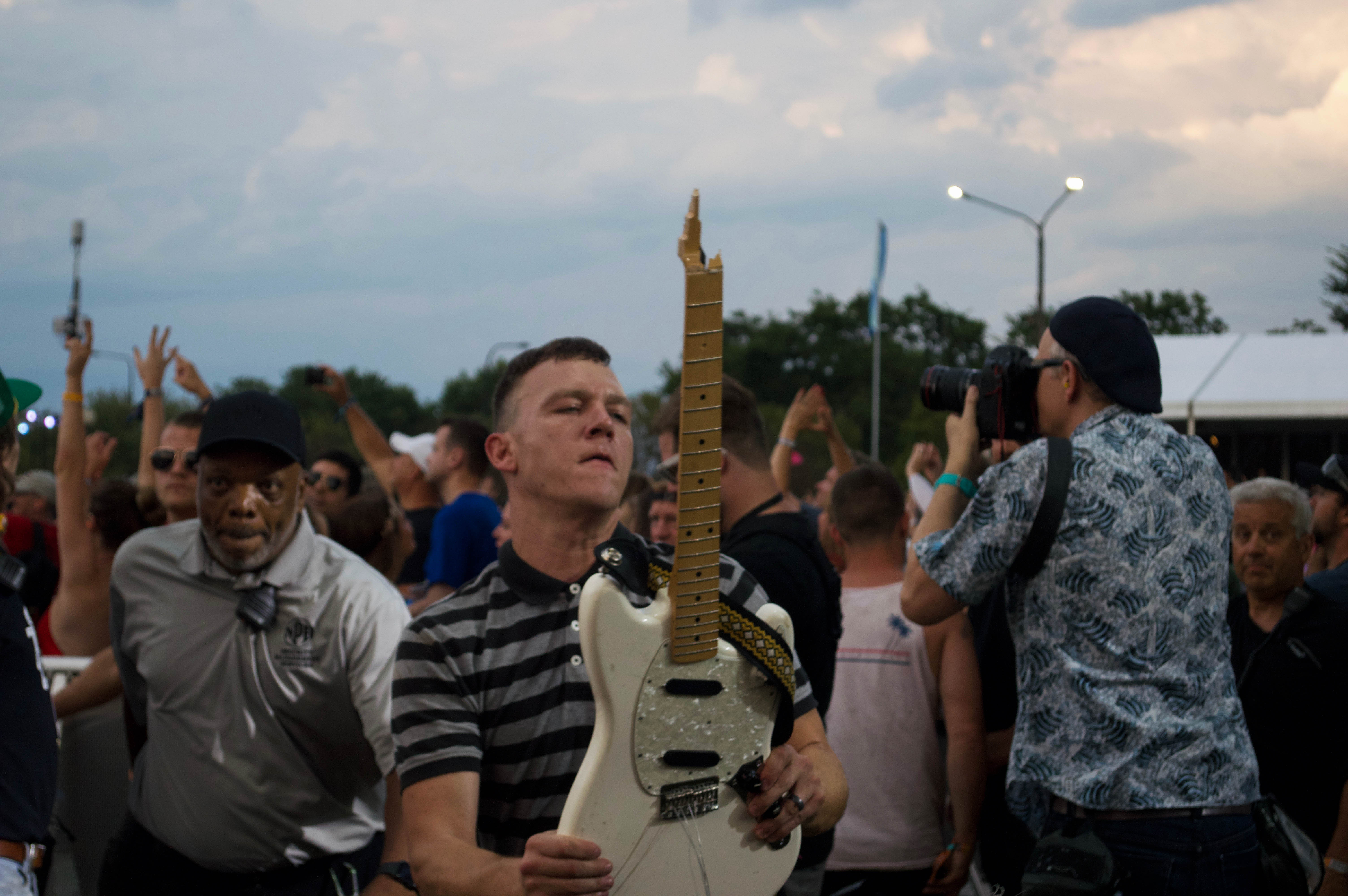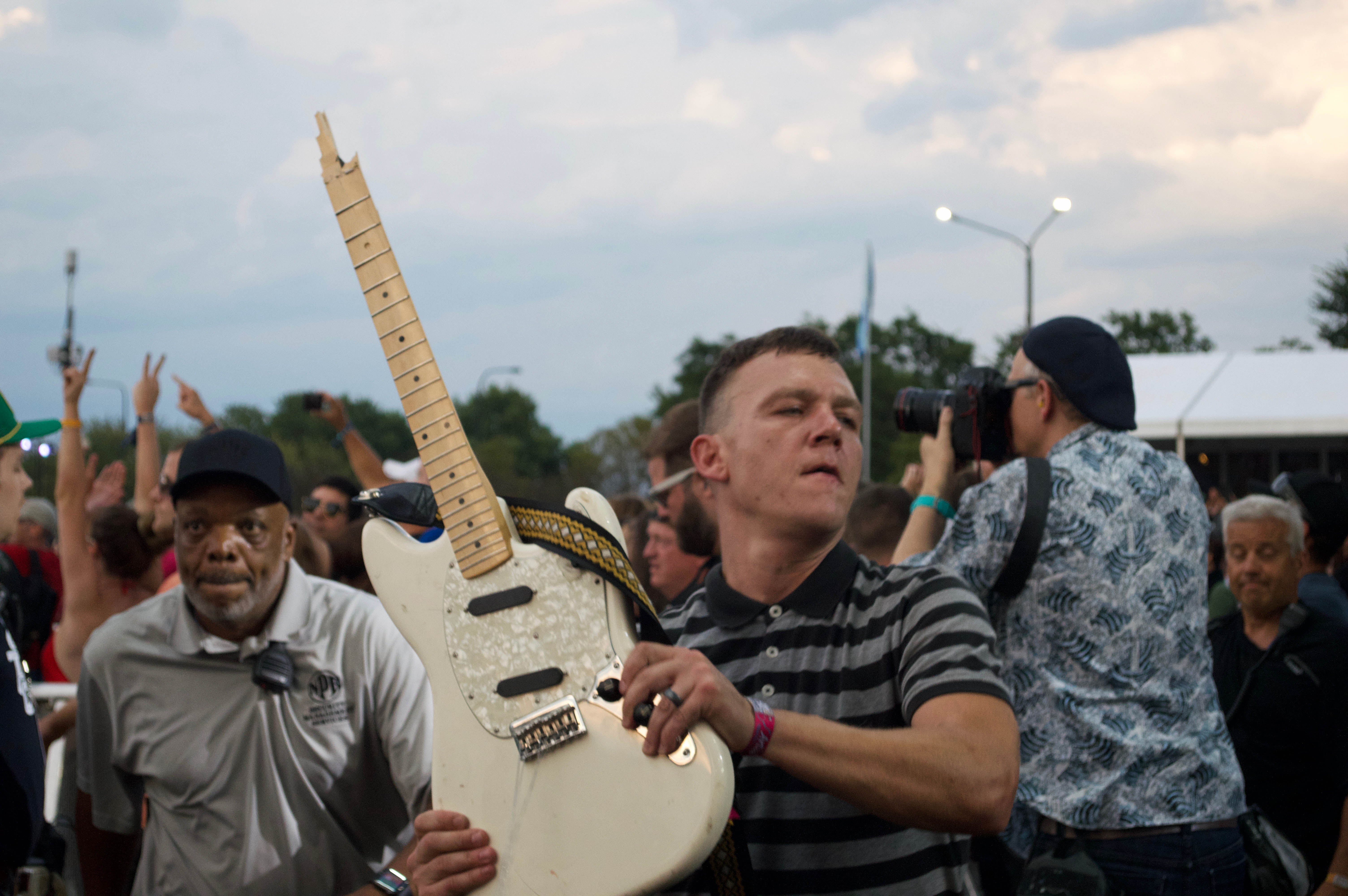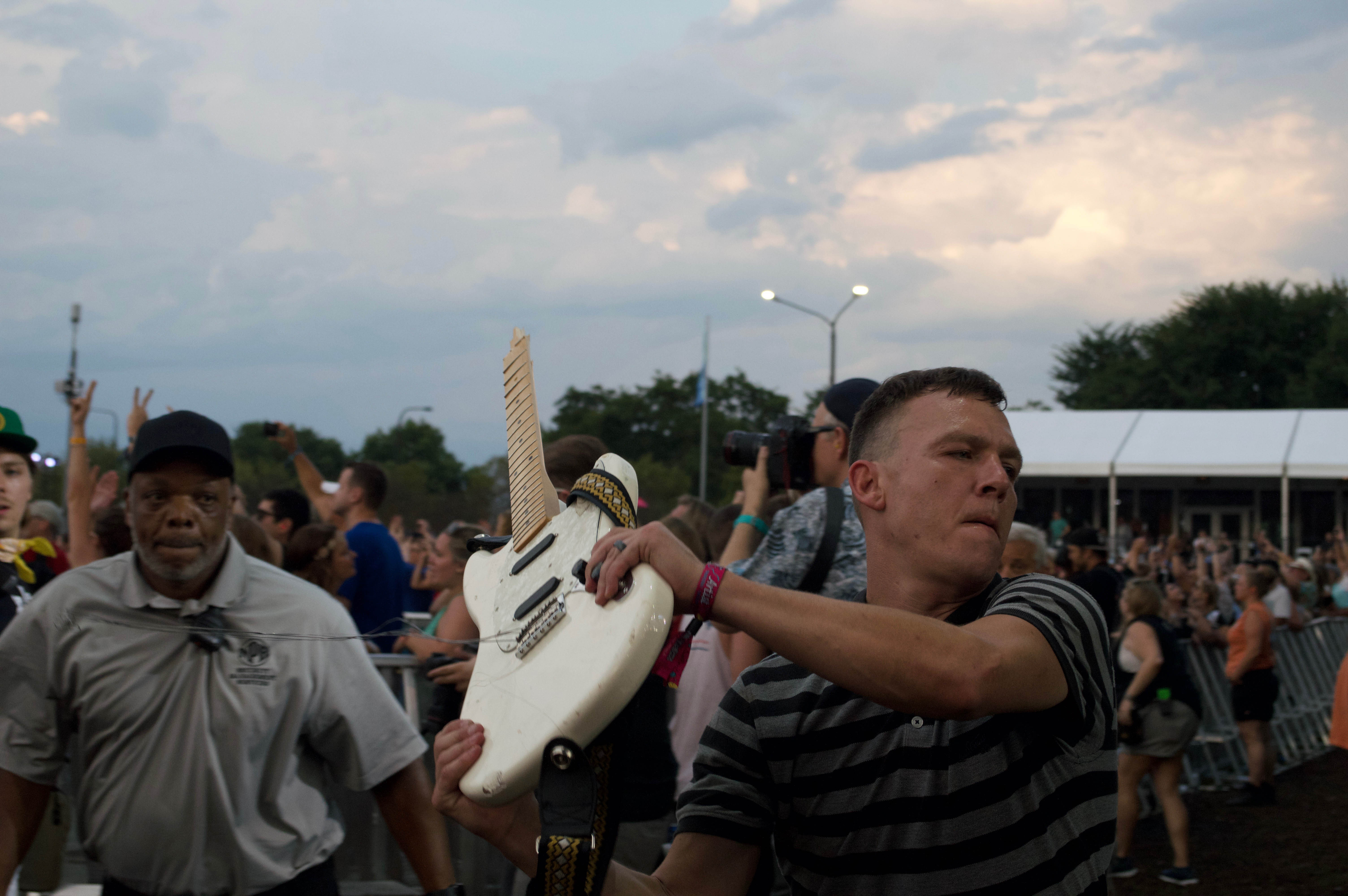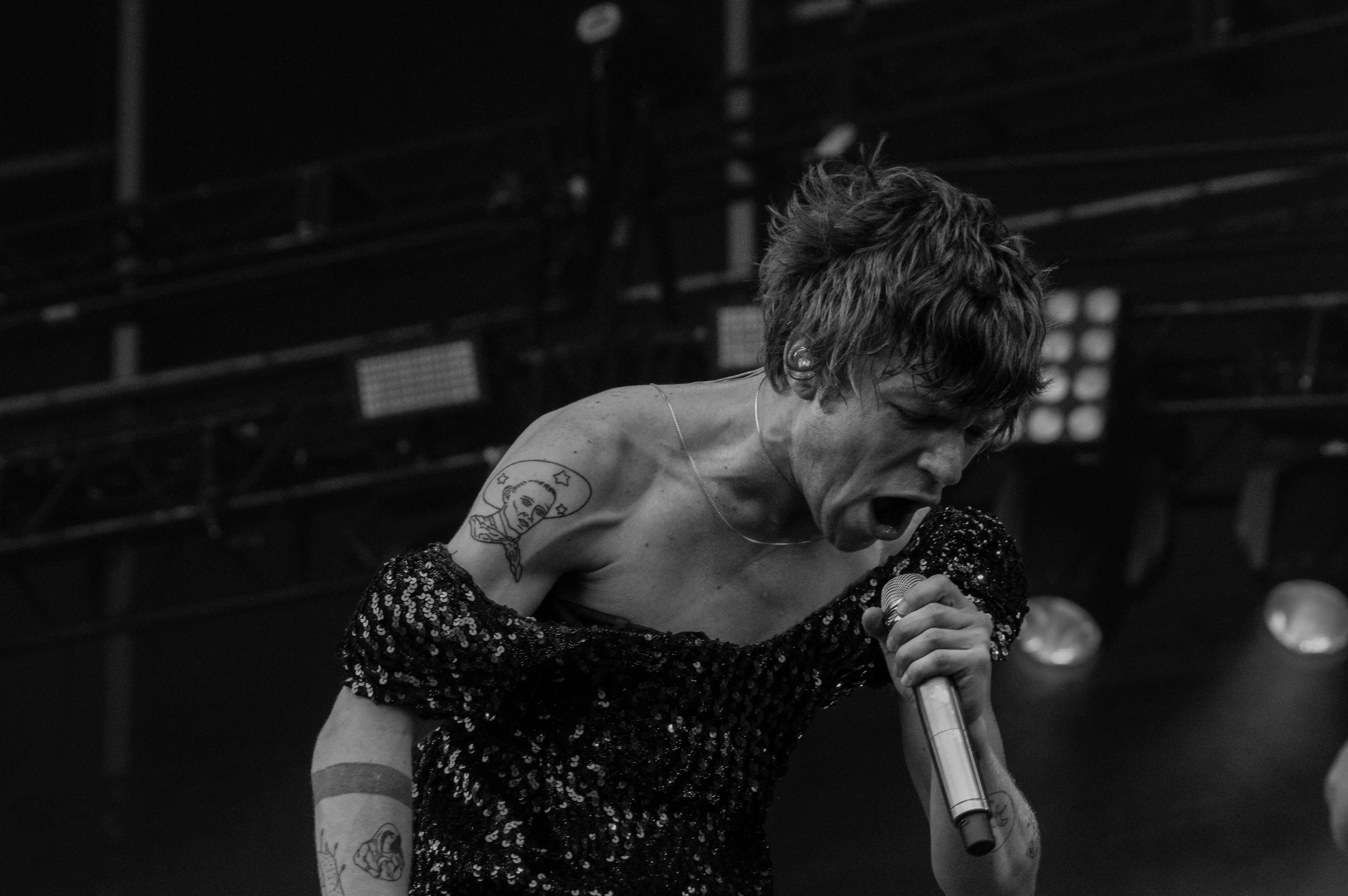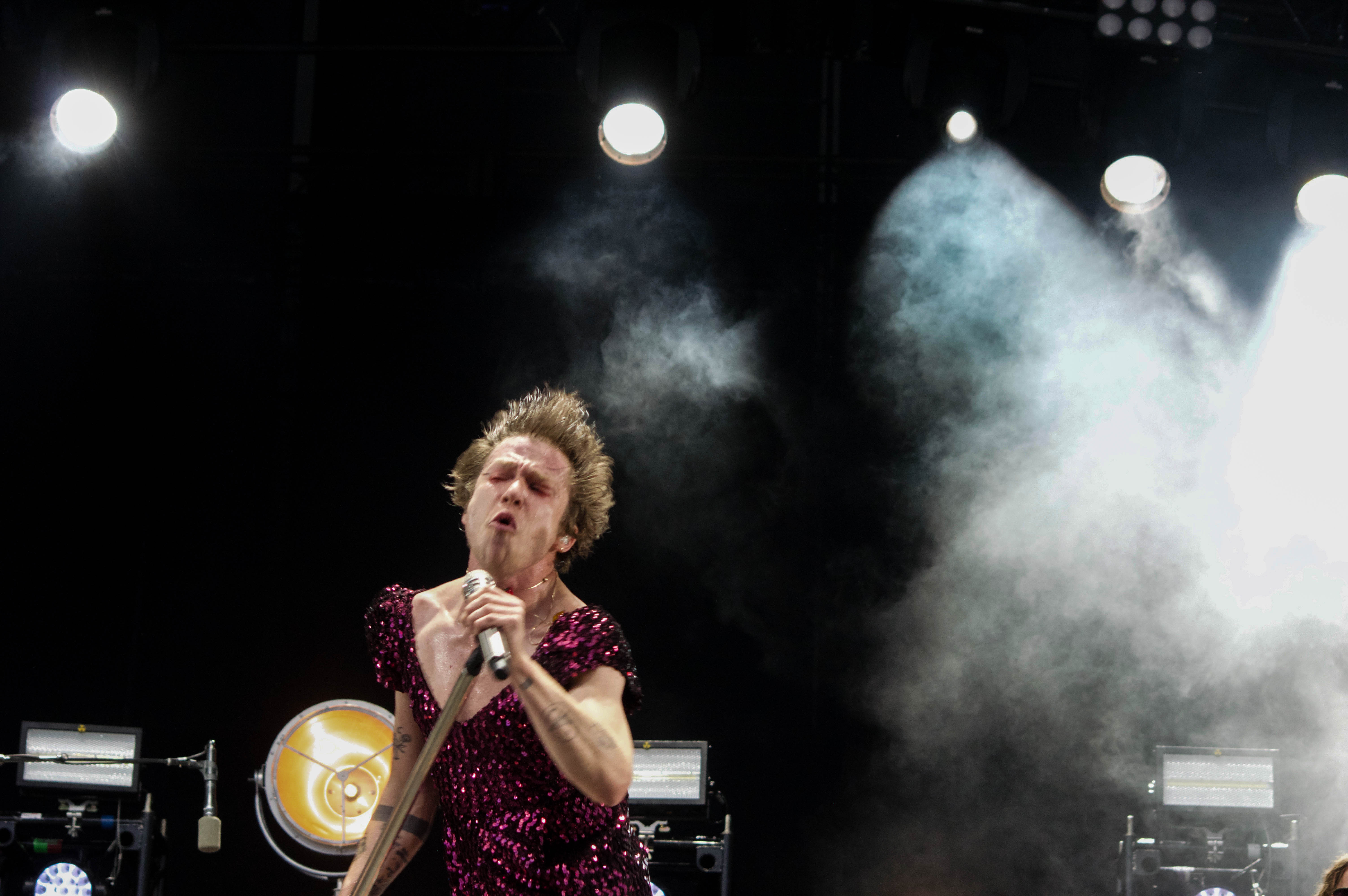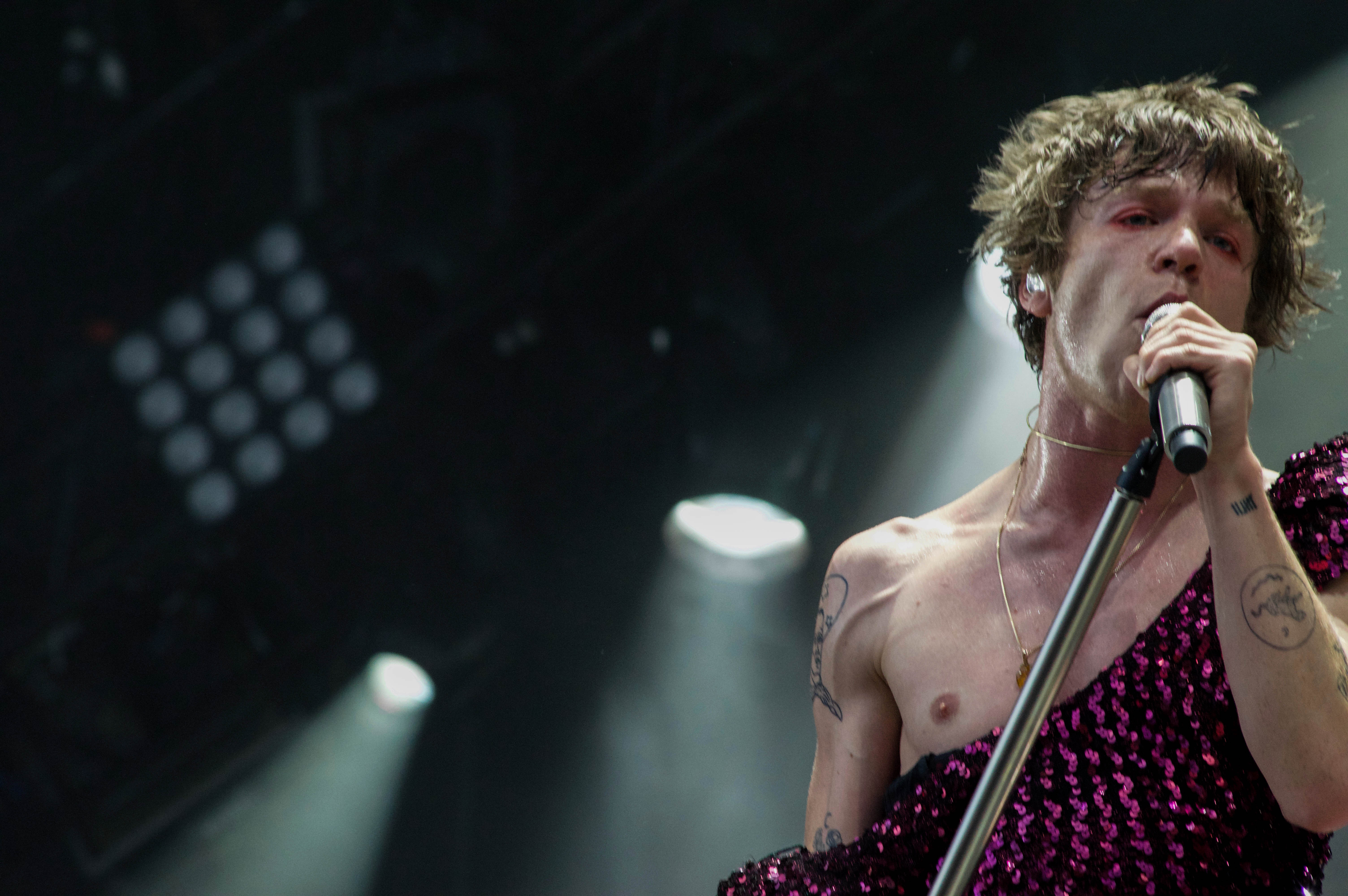 With oncoming storms, headliners Lorde and Muse had to cancel, to the sadness of many. Better (and colder) weather expected tomorrow, for Day 2 of Lollapalooza 2017.