30 August 2014
Photos by Mark Suppanz
Like the wealthy industrialists in Ayn Rand's Atlas Shrugged, this Newcastle, UK quintet's NYC fan base seems to be mysteriously disappearing. When I last saw them in September 2012 (see my review here), they couldn't sell out Manhattan's 1500-capacity Webster Hall, as they did in 2007. So this return gig was smartly scheduled for the smaller Irving Plaza (cap. 1025). But sluggish ticket sales forced them to downgrade again to the half-as-big Gramercy Theater, eight blocks north. Perhaps their new fifth LP Too Much Information's more nuanced, less manic style, or a limited stateside awareness of the record, is playing a part in their followers' evaporation – so we'll hold off calling on Atlas protagonist Dagny Taggert to investigate. As if that wasn't enough, technical issues delayed the band's start time, while a sudden equipment malfunction midway through my favorite Too Much song "Leave This Island" caused singer Paul Smith's mic to go out, forcing a ten-minute break (and no do-over was forthcoming upon their return, dagnabbit!).
Paul Smith

Tom English, Lukas Wooller, Paul Rafferty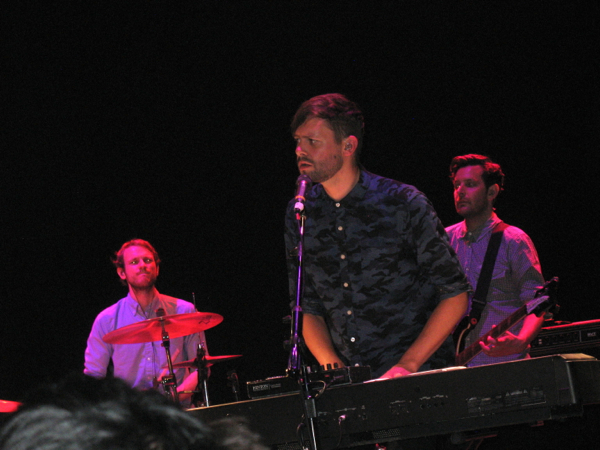 All that said, this was still a terrific show, even if the set's inclusion of ten new LP songs — only "Is it True?" was omitted — undercut some of the band's typical rapid-fire, crackling pace. But the Smiths-like "Lydia, The Ink Will Never Dry" (about Massachusetts-born short story writer Lydia Davis), the elevating "Drinking Martinis" (which Smith dedicated to Arthur Lee & Love), and the breakneck "Her Name was Audre" (inspired by 1934-1992 feminist poet Audre Lorde) were no slouches, each enhanced by the well-read Smith's passionate, potent pipes and Lukas Wooller's soaring keyboards. (Along with guitarist Duncan Lloyd and drummer Tom English, the lineup also featured new touring bassist Paul Rafferty, of Liverpool's Hot Club de Paris.)
Duncan Lloyd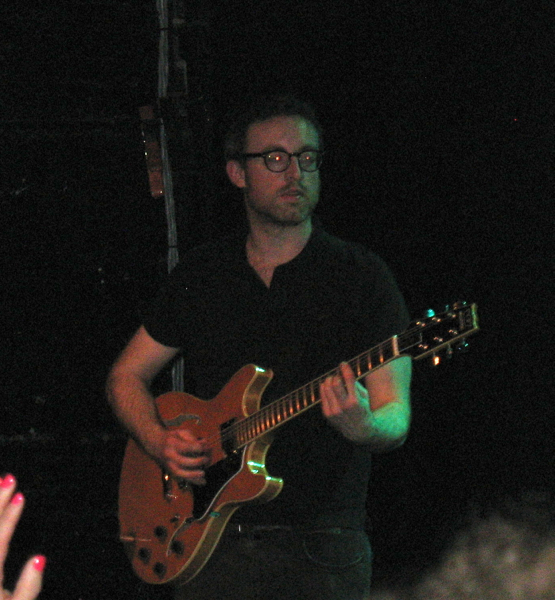 And despite Smith saying they'd have to cut short their setlist, the band still squeezed in a whopping 23 songs, one more than the 2012 Webster Hall gig. That meant we still got 13 songs from their four 2005-2012 LPs, including bristling and blasting live favorites like A Certain Trigger's "Graffiti," Our Earthly Pleasures' "Our Velocity," Quicken the Heart's "The Kids Are Sick Again," and The National Health's title track. If that's not enough to entice a few out-of-touch old fans back to the fold, I don't know what is!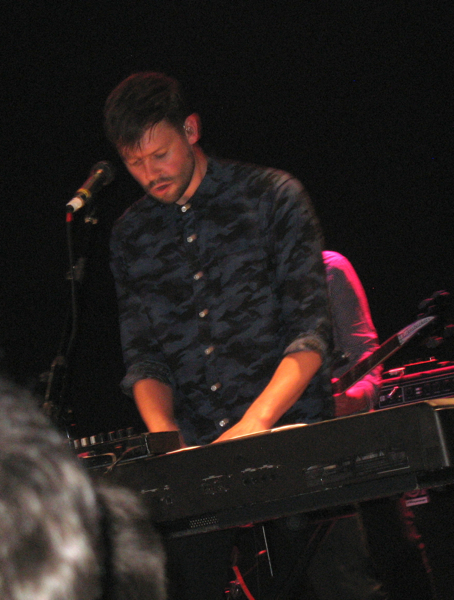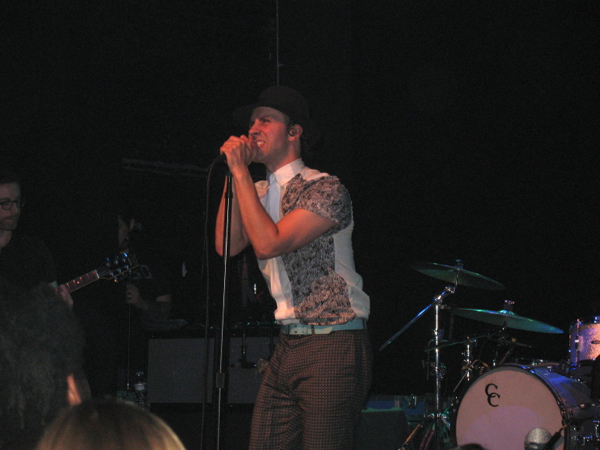 New York punk-inspired folkie and comic book artist Jeffrey Lewis opened with a thought-provoking set that offered insightful perspectives on a variety of topics. Backed by the bare-boned Jrams (bassist/keyboardist Caitlin Gray and drummer Eric Jackowitz), Lewis's erudite wordplay and eloquently-enunciated rhyming seemed more sharply honed than when I first saw him at Hoboken, NJ's Maxwell's in May 2008 supporting another UK group, British Sea Power. Whether questioning today's too-close-for-comfort ties between musicians and corporations ("WWPRD (What Would Pussy Riot Do?)"), documenting the woes of being a touring band ("Support Tours"), or succinctly summarizing the French Revolution, flip-book style ("The French Revolution"), Lewis had the rapt audience hanging on his every word.
comments powered by