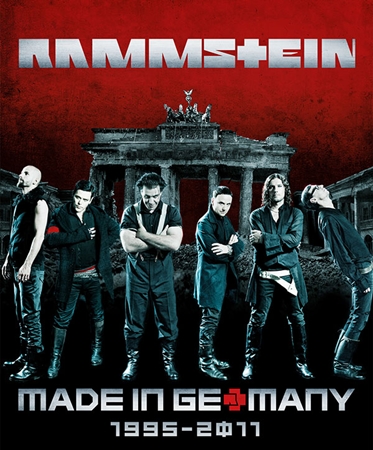 5 May 2012
Let me start by apologizing for the lack of pictures. I had camera issues. It is especially regretful due to the fact that this show assaulted all senses. I'll do my best to paint a picture (with words). The stage itself was a mixture of steampunk and Joss Whedon's Firefly. It was very, well, industrial looking – which makes sense. There was also a smaller platform in the middle of the stage where the band congregated while awaiting a walkway to lower from the ceiling. Once the walkway had fully descended, bassist Ollie Riedel (while carrying a torch) began the procession, leading each Rammstein member one by one toward the main stage, mimicking men entering battle. One carrying a Rammstein flag, another carrying an Illinois flag (didn't know there was such a thing). With all of what would follow, this is quite apropos. Upon reaching the stage, Riedel lights a fire pit on each side. This is only the beginning of the pyrotechnics display, and a relatively tame beginning at that.
As this the Made In Germany: 1995-2011 career retrospective tour, the setlist selections were stellar. The band launches into "Sonne," from the amazing Mutter album. Six of the songs performed came from that record which was certainly pleasing. Each song had not only its own unique pyro, lighting, smoke, and explosive cues, but effects. No particular effect was used twice, at least not in the same place. There were moveable flame rigs, fans, and lights.
As a friend remarked, "If this was the toned down American show, what do they do in Europe?". My guess would be actually set the band on fire. They came damn closed to doing it all night. It was obviously well choreographed and then it hit me. This isn't just some metal concert. This is theater and these Germans suffer for their art. Frontman Till Lindemann and keyboardist Christian Lorenz carry a great deal of the load when it comes to the dramatic elements. Lorenz, for most of the night, wore a sparkly, silver sequined jumpsuit and walked on a treadmill behind the keyboards. He came down during "Mein Teil," in a large smoking pot, playing his keyboard while sitting inside. He was greeted by a bloody butcher-looking Lindemann and a little friend – a freaking flamethrower!
Lindemann himself hardly gets off scot-free. Toward the end of "Wollte Ihr Das Bett In Flammen Sehen", flames shot up through stage surrounding him. Sparks rain down heavy on him and he dodges several explosions and handles many large pieces of fire shooting apparatus. As if the sheer volume of the music weren't enough, explosions went off periodically through the night. None of the senses went unscathed. Ears and eyes already stinging, you could feel the often towering infernos on your face, smelling and tasting the burning chemicals. It was glorious olfactory overload. Flaming mic stands, raining sparks, face rigs shooting flames, and finally a rocket launcher toward the end of "Du Hast,". "Haifisch," finished up round 1 at the main stage.
Lead guitarist Richard Kruspe manned a keyboard on the platform that the band made their entrance from. The rest of the band crossed the once again lowered bridge from the main stage in S&M gear complete with gags. They were being whipped by drummer Christoph Schneider. They all piled onto this smaller platform for raucous performances of "Bück Dich" and "Mann Gegan Mann,". The crowd got into the pyro act a bit as the lighters came out during "Ohne Dich,".
After a brief reprieve, Rammstein returned to the stage and roared through "Mein Herz Brennt,". That was followed up by the red, white, and blue confetti decorated "Amerika,". Another short break followed and then the band was back out for one more round. Lindemann emerges from below the drum kit wearing large, retractable metal angel wings that, guess what? Shoot fire and sparks! The result is a truly memorable rendition of "Engel,". To close things out with a bang (sorry), the band ripped through "Pussy," (sorry, again). Lindemann finally gets his release (ok, I'll stop) as he sat on a large metal phallus and spurted bubbles all over the crowd.
I can honestly say that I have never seen anything quite like this and may never again. But I'm sure as hell going to try. An all-time great show.
Setlist:
Sonne
Wollte Ihr Das Bett In Flammen Sehen
Keine Lust
Sehnsucht
Asche Zu Asche
Feuer Frei!
Mutter
Mein Teil
Links 234
Du Hast
Haifisch
Bück Dich
Mann Gegan Mann
Ohne Dich
First Encore:
Mein Herz Brennt
Amerika
Second Encore:
Ich Will
Engel
Pussy