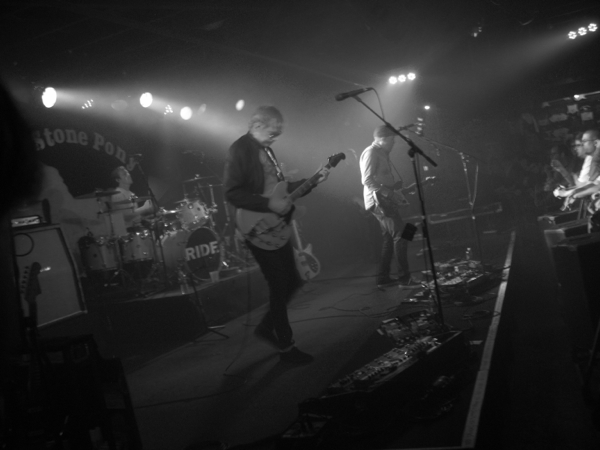 17 November 2015
Photos by Mark Suppanz
With '90s UK shoegaze scene stalwarts still speechless from seeing Slowdive's first U.S. shows in 20 years in 2014, Oxford foursome Ride's announcement of their first U.S. tour in 23 years sent shockwaves spiraling even further. I'd already seen them play three reunion shows in New York – at Music Hall of Williamsburg and Terminal 5 in June, and Irving Plaza the night before this one – and was blown away by each. So it was a no-brainer to journey down to the Jersey shore to see them for a fourth time – just 45 miles from where I'd first seen them as tousle-haired twenty-somethings in June 1992, at Trenton, NJ's notorious City Gardens, with the Ian Masters-led Pale Saints opening. (Frontman Mark Gardener said that he had forgotten they played NJ once before. But in addition to that Trenton gig, they also played Hoboken's Maxwell's in March 1991.)
Andy Bell

Mark Gardener

Loz Colbert & Steve Queralt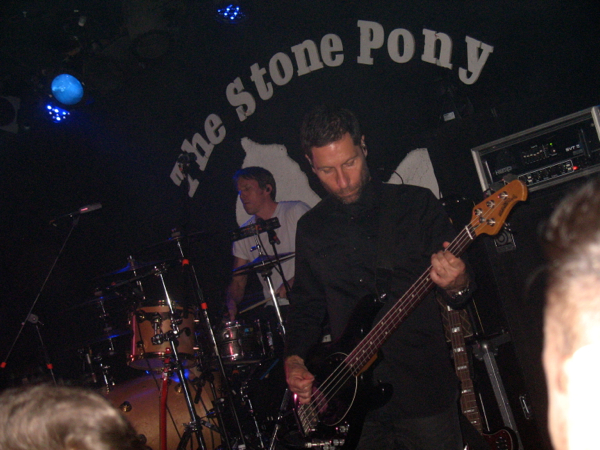 This show may have even topped those NYC gigs, if only owing to the Pony's more compact confines. Thanks to the venue's wide-rather-than-deep layout, everyone was able to congregate close to the stage. Coupled with the Pony's powerful PA system, we were engulfed by state-of-the-art sound no matter where we stood. As at their NYC shows, the band ignored their 1994 third LP Carnival of Light (except for "Natural Grace" at Terminal 5), and 1996's fourth Tarantula. Instead, they focused on their first two LPs, 1990's Nowhere and 1992's Going Blank Again, as well as early EPs. Perhaps the venue's close proximity to the ocean (practically across the street!) prompted them to open with Nowhere's murky, mammoth title track; its crashing wave effects sounded so enveloping it felt like the Atlantic was pummeling the Pony's side walls.
Once again, the standout was the colossal and caterwauling "Seagull," with its careening-off-the-rails onslaught only softened by the soothing, synchronized vocals of co-singers Gardner and Andy Bell. Their heavenly harmonies and glistening, gripping guitars also meshed seamlessly on the urgent, undulating "Unfamiliar," the expansive, elevating "OX4," and the radiant, ringing "Chrome Waves." Elsewhere, Gardner's solo singing shined on the stately, sensitive "In a Different Place," while his harmonica hovered around Bell's lulling lead vocal on "Here and Now." Not to be outdone, flexible-fingered bassist Steve Queralt and rubbery-armed drummer Loz Colbert bolstered brisker numbers "Like a Daydream," "Twisterella," and "Taste," while their rhythms reverberated like recoiling rifles on the alternately drifting and detonating "Dreams Burn Down." As icing on the cake, the band dusted off the swirly-guitared, psych-inspired "All I Can See," playing it live for the first time since their earliest days.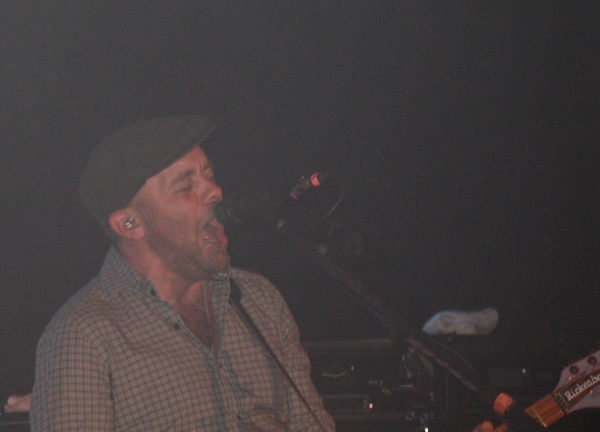 Ride closed out the main set with the buzzing and blissful "Drive Blind," its midsection once again interrupted by a flurry of squealing, ear-splitting guitar feedback, flailing drums, and flashing lights. Finally, it was refreshing to hear Going Blank Again's majestic, macerating epic "Leave Them All Behind" as an encore rather than in its normal slot as a show opener. With its hypnotic, herculean groove stretching on for nearly ten trance-inducing minutes, it ended the show on an exhilarating high. Like Slowdive, it's remarkable that Ride have not only retained, but surpassed their former live prowess. Can we expect the same from Lush's just announced, equally anticipated first shows in 20 years in 2016?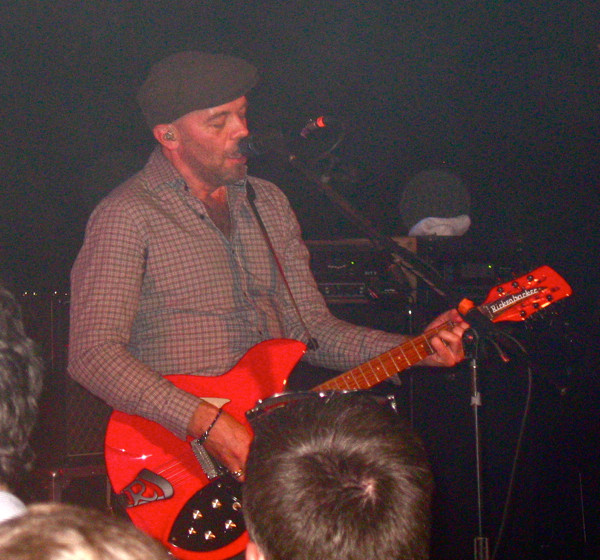 Montreal five-piece Besnard Lakes matched the headliners with a blistering and billowy guitar barrage, though their dreamy psych-pop was more the plodding, prog-influenced variety. Though they only played six songs, each was leisurely and lengthy, with married couple Jace Lasek and Olga Goreas trading off lead vocals and occasionally harmonizing. But nowhere did the band sound more devastating than on the aptly-titled closer "Devastation," which was reinforced by Kevin Laing's deafening, doom-declaring drum roar. ✪
The Besnard Lakes:
Jace Lasek

Olga Goreas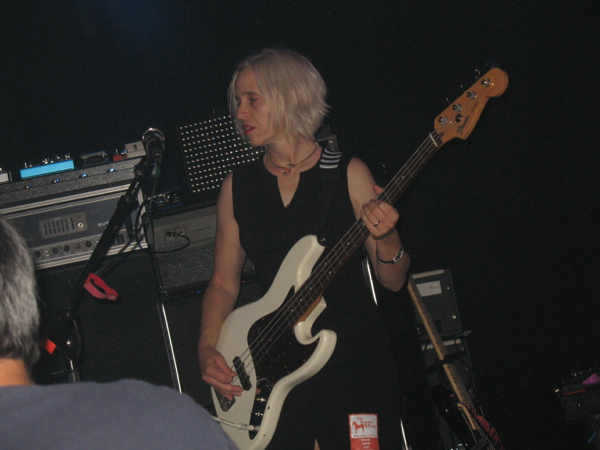 Robbie MacArthur & Sheenah Ko (not pictured: Kevin Laing)

More Ride photos from The Stone Pony: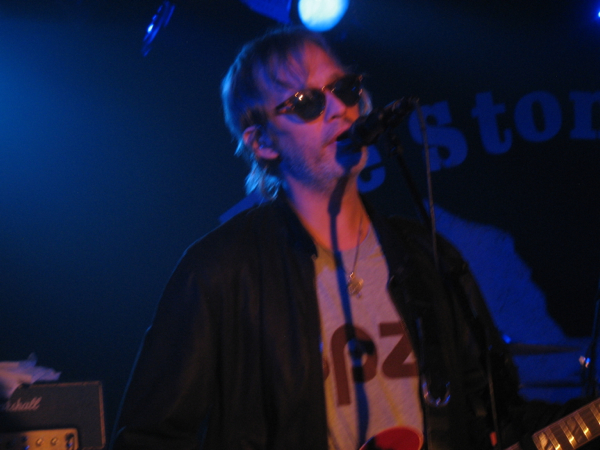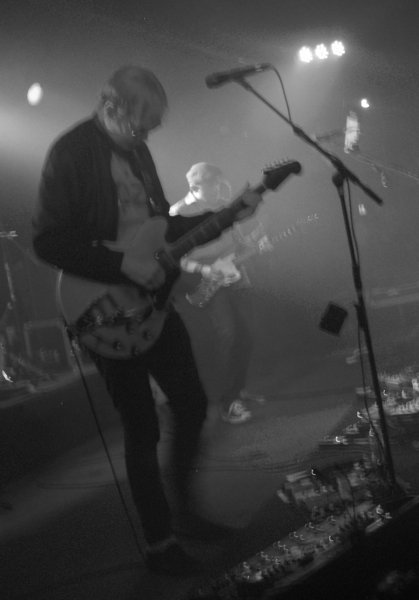 Ride photos from NYC:
At Irving Plaza, September 22, 2015:

At Terminal 5, June 4, 2015: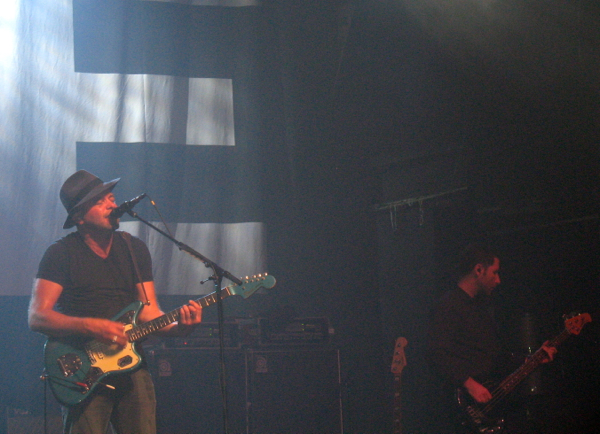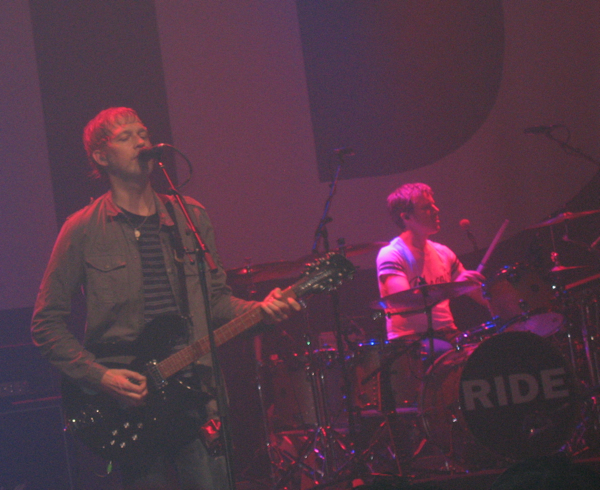 At Music Hall of Williamsburg, June 1, 2015: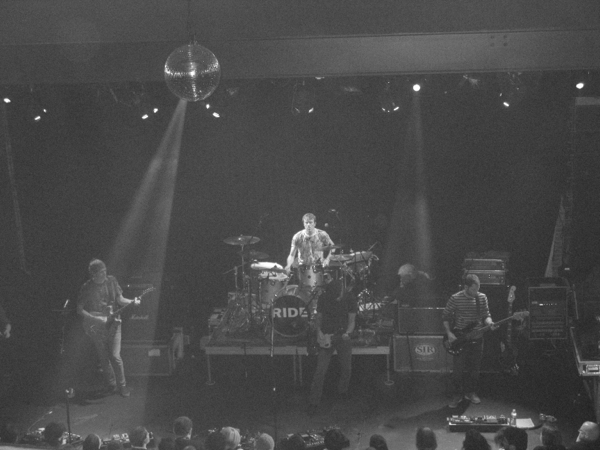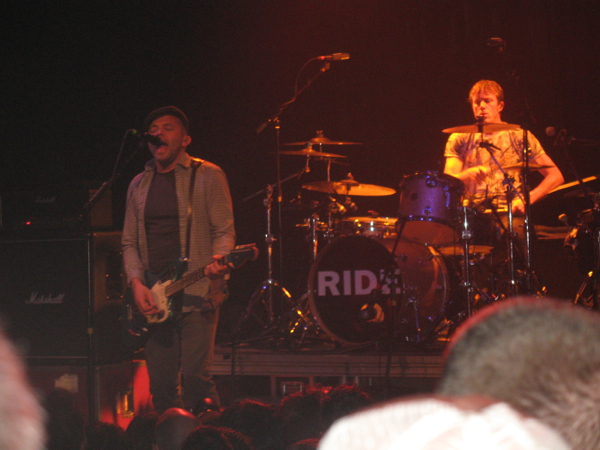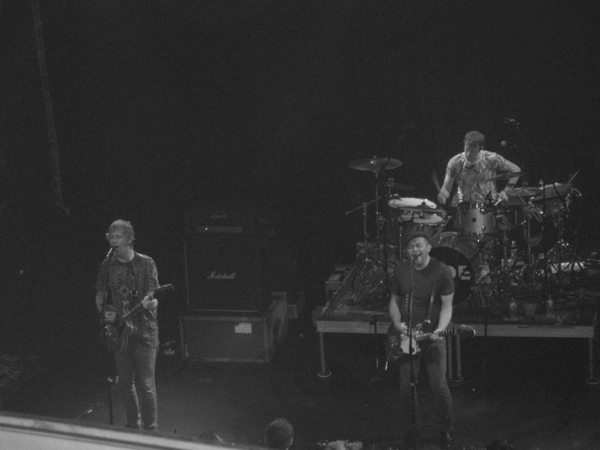 comments powered by