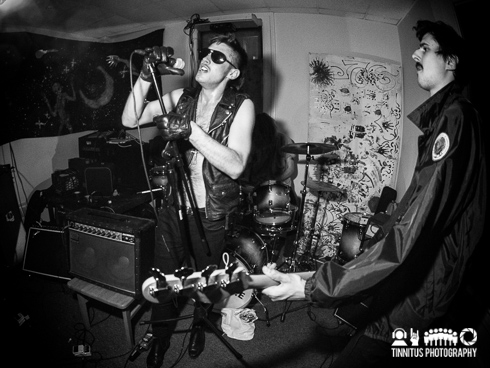 28 October 2012
Slug Guts don't have a cuddly name or visual attributes, like a koala bear or a wombat or a wallaby, but Australia is also home to many of the deadliest snakes, spiders, and marine life on the planet. They come from that primordial ooze, not the gentle, breezy and sunlight climes of the cuddly critters. This quintent are a young, brash band but have clearly been scribbling notes during the lectures of Dr. Cave, Professor Yow, Dean of Students Lux Interior and other notable pioneers of the scuzz rock scene.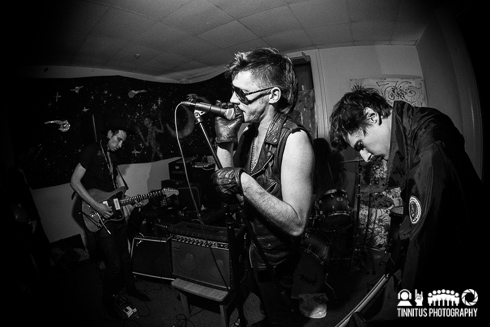 Touring on their third LP, and second for Sacred Bones Records, the game plan hasn't changed at all. Brittle guitars that lace like spider webs over the half-deranged, half-detached litany of filth spewed by singer JD, with a rock solid bottom end and occasional blurts of sax. "Scum," "Stranglin' You Too," "Glory Holes," – this isn't music that will be sourced for a Pixar soundtrack any time soon. They pacjed their gear and set up in the small room, and with an non-existent stage and a rowdy crowd of mostly students from Tufts University, the line between band and crowd was increasingly blurred, with forays from both sides being made into territory of the other.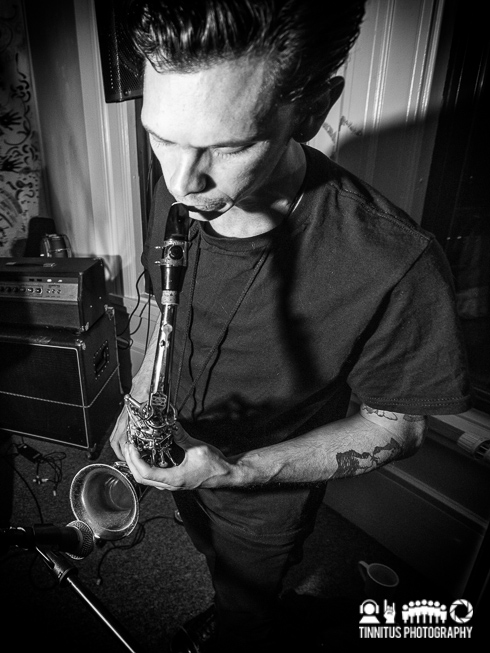 The set was a quick sprint, lasting only about 25 minutes or so. Talking with JD afterwards between slugs off a bottle of Evan Williams bourbon, he confesses to the band having a collective short attention span and prefers to work quickly, getting the job done with economy of motion and time. Slug Guts are a worthy newcomer to the storied history of raw and dirty Australian bands (cf, Lubricated Goat, feedtime, Cosmic Psychos, etc), so trundle over to your local record emporium pronto if those names mean something to and your shelves have a glaring lack of Slug Guts.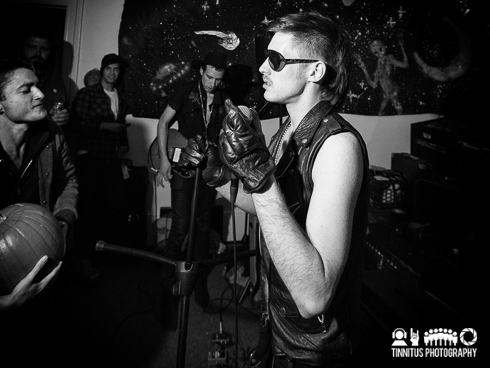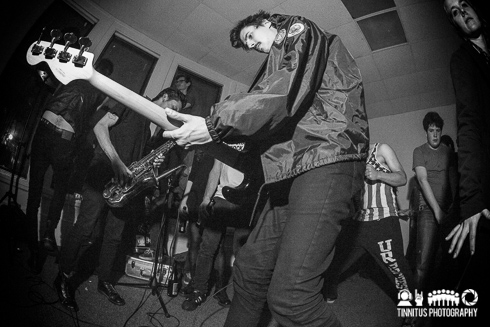 comments powered by