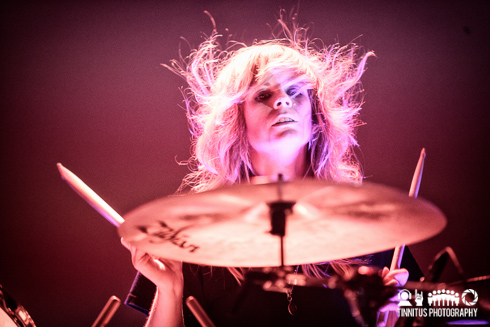 14 April 2013
Triple threat of psych tonight…The Black Angels are pretty well known for digging into the darker edge of psychedelia, and their Austin roots provided an entry point for working with one of the original masters, Roky Erickson. A throbbing intensity and creeping paranoia inform their best work, and it was on display. The new record Indigo Meadow builds incrementally on their sound, and the lineup was augmented to a five piece for the tour. Drummer Stephanie Bailey is a real anchor to their sound, powering it along to Alex Maas' dark visions.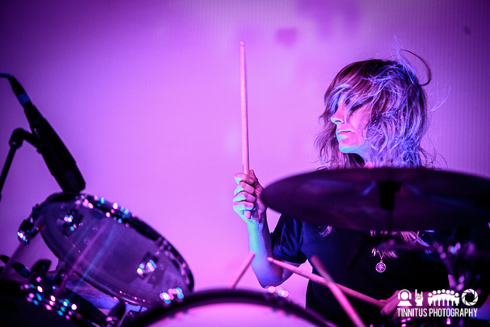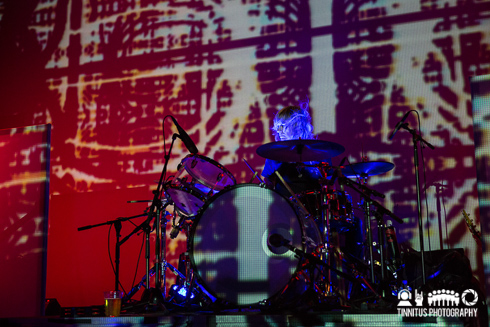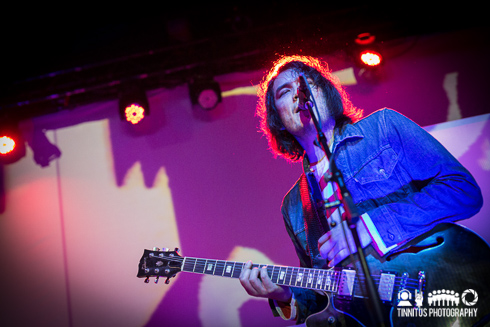 The other bills certainly have some of the same 60's psych classics in their record collections, but the sounds were very different and complementary. Allah-Las take on the sunnier side of things, belying their southern California roots. A bit too carefree with some gratuitous maraca playing, but decent fun nonetheless.
Montreal's Elephant Stone also took the optimistic route, mixing their breezy twelve-string that brings to mind The Byrds or The Beatles, especially when leader Rishi Dhir played his sitar. The chosen band name certainly isn't throwing anyone off the scent of The Stone Roses. He did some quality time with The High Dials and this new project is certainly worth seeking out.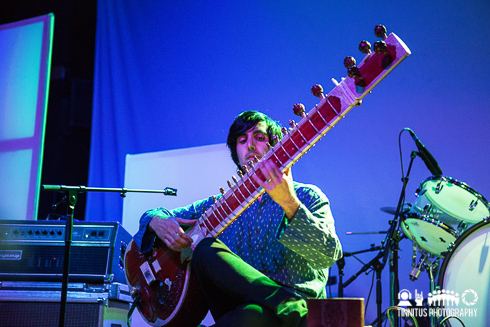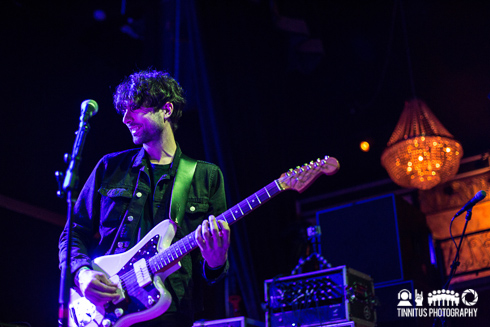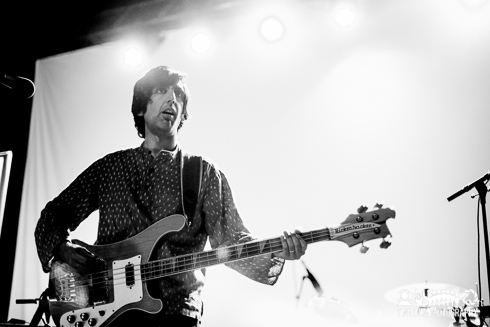 comments powered by