1 April 2014
You have no doubt heard The Sonics described as "the world's first punk band." Very often you will hear such an argument, about bands older or younger than The Sonics, less or more recognizably "punk," and it's always a dubious type of claim, but this particular one, repeated in some old record guide, probably, struck me in my teenage years. It sounded right, to trace punk rock to 1965, between Little Richard and The Velvet Underground, so, suspecting The Sonics would neatly organize my internal musical timeline, I had to hear them. Of course, when someone refers to "the world's first punk band," they're making a recommendation, concerned not with history but with the present, the enjoyment of "modern ears" (as if we've evolved). So to find the same guys (three of them, anyway) playing years later at First Avenue with no loss of energy reminded that we're much closer to the original galvanic blast than we ever seem to know, while also endorsing the recommendation: modern ears love these guys, it's true.
Thus, I have to ask, how can punk rock be dead? Even allowing, much too generously, that an impulse takes a few generations to leave the species, it's verifiably true that the first generation to demonstrate the punk impulse (as I read in a book) lives! I saw them!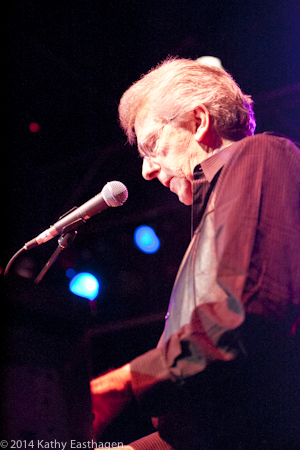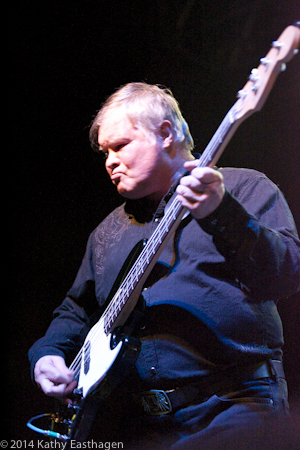 Or, you might feel more comfortable calling The Sonics the "greatest garage rock band in the world." Mark Trehus, owner of local Treehouse Records and the guy responsible for bringing the band to town, used that line to introduce them, after invoking the Reverend Little Richard Penniman (a mouthful, with no expendable syllables). That reference, and a screening of James Brown's incendiary T.A.M.I. Show performance before the show, told us all we needed to know about the musical world The Sonics grew up into, and especially about Gerry Roslie's aspirations as a singer. He still gets there, and as an effective voice-saving measure, he let bassist Freddie Dennis, a recent addition to the band and a phenomenal force as a singer, take over for a few songs, including an electrifying "Keep A-Knockin'." If it seems strange to have the bass player sing the Little Richard song, remember it's about the energy, not the instrument. Roslie doesn't exactly work his keyboard like Richard would, so to get an unrestrained performer like Dennis on stage with them is a major coup for this band. More covers played: "Money," "Louie Louie."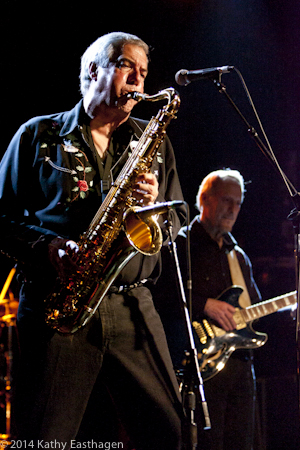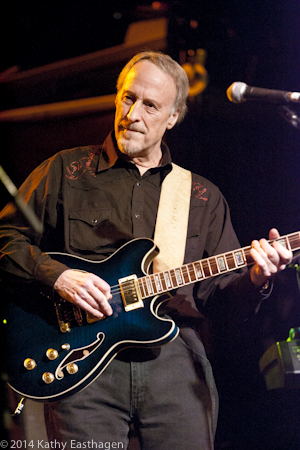 But if they merely copied Little Richard, they would've been another rock 'n' roll band, not the world's first punk band, so their innovation was, still is, to strip songs down to chords and build them back up into short, melodic blasts, with Rob Lind's searing saxophone lines melding to the guitars and acting as a base level of energy that keeps the songs from ever flagging. Nuance is okay, but any embellishment that might threaten the songs' brevity is not, and so it was when Larry Parypa played a very fine, long guitar solo in the middle of "Strychnine" that nonetheless could've undone the song's momentum. Even Roslie was unsure when to return for the final verse. More originals played: "The Witch," "Psycho," "Have Love Will Travel," "Boss Hoss," "Cinderella," and, among those previewed from a forthcoming new record, "I Got Your Number (and the Number is 666)," a reminder that, as with The Misfits, there's a brand to uphold here, in sound, attitude, message.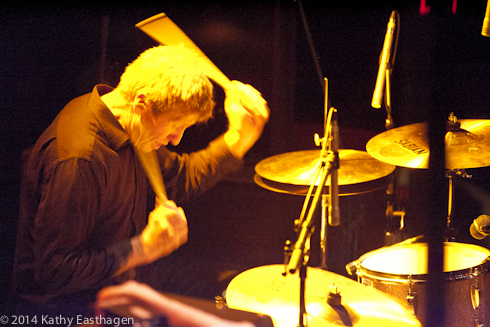 The rest of the night added up to a celebration of Minneapolis music of the 1970s and 80s, not such a strange way, after all, to introduce the Northwest's Sonics when you consider how much isolated communities like ours owed, back then, to the far-reaching force of bands like The Sonics. What better way to thank them than to show their effect on a single scene? The lineup made sense in a proto-punk context, too, with The Sonics immediately following The Suicide Commandos, also often touted as one of the earliest punk bands, and an unusually autonomous one, recording their 1977 debut Make A Record thousands of miles from the nearest punk scene. In these cases, the bands' reputations precede them. At the other end of the spectrum, Curtiss A is little known outside of Minneapolis but remains a celebrated local presence. He joined the Commandos for a performance of "Land of the Free" (from Big Hits from Mid-America, a compilation of early 80s Twin/Tone Records acts), after his earlier expansive set with his Jerks of Fate put him in sharp, convivial contrast with the Commandos' leaner, covers-favoring set (Love's thumping "My Little Red Book," a long-standing staple, being a perfect example of their approach). Even Florida's Charlie Pickett, who recorded for Twin/Tone in the 80s, made sure to emphasize his Minneapolis connection, thanking that label's Paul Stark (the only person who "still sends checks") and Steve Fjelstad and bringing The Mighty Mofos' Billy Batson to the stage.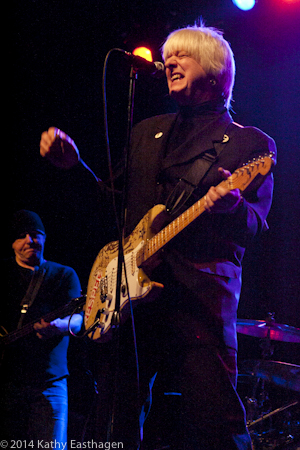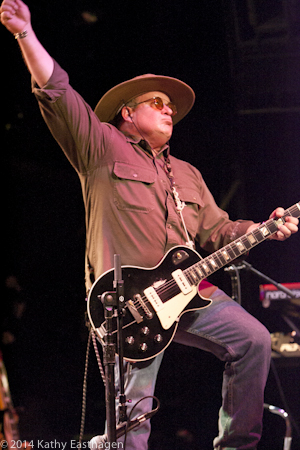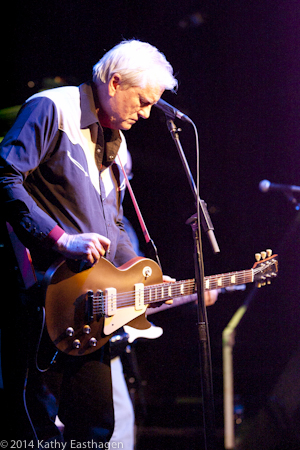 Of the opening acts, Pickett was especially impressive. "At 60 years old, this is not for self-aggrandizement," he said about his longevity as a musician, but we could already tell. He promises a new record this year; in his music, purpose and conviction run deep enough to match The Gun Club, even if some part of that band's energy required the spectacular flameout of youth. Not so with Pickett, so the sustained feeling of need in his performance was a major thrill. The whole night offered two perhaps corresponding things I don't take for granted, because they're rare in my concert-going life: principled noise; no performer under age 50.
Curtiss A: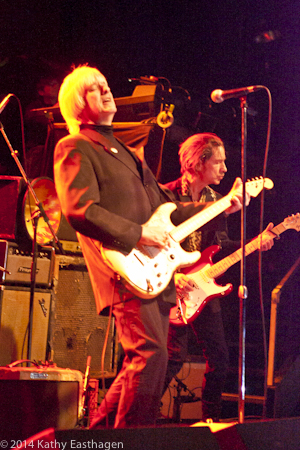 Charlie Pickett, band and guests: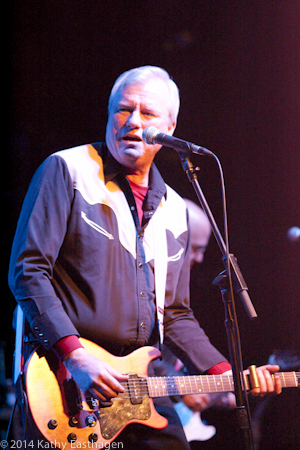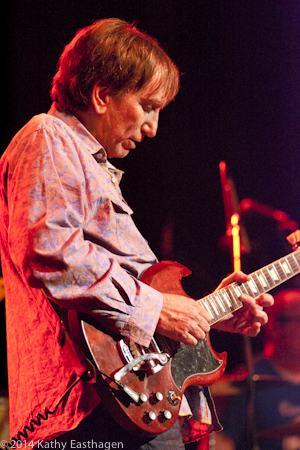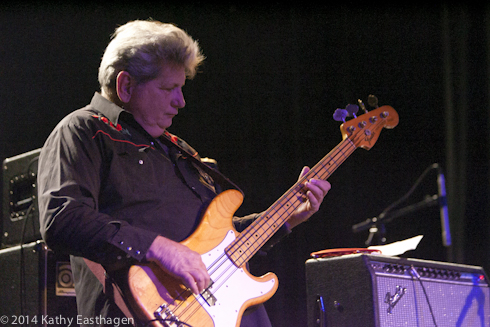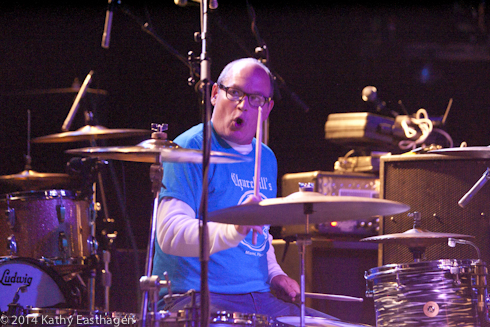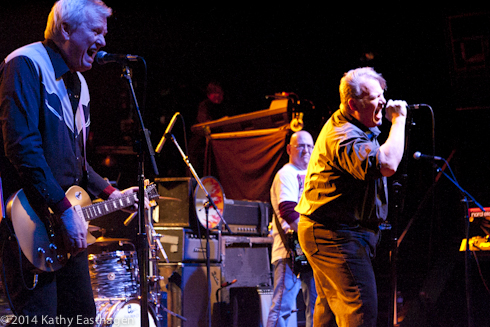 Suicide Commandos, with Curtiss A: