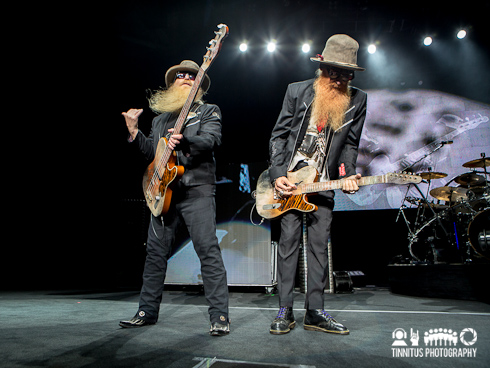 9 September 2012
With veterans ZZ Top and Lynyrd Skynyrd teaming up for a US tour, it offered a glimpse into two different sides of the Southern rock heritage. Skynyrd's Florida roots crossed whiskey-swilling swagger with some gentler country tinges (cf "Tuesday's Gone" and the new one "Last of a Dyin' Breed") whereas ZZ Top's Texas home clearly demonstrated that the Mississippi River's current carried both the electric Chicago blues and the simple rough-hewn blues of the Delta. This isn't the first time the two bands hit the road together; last year's Rebels & Bandoleros tour was the latest installment, but their history as tour mates extends as far back as 1974.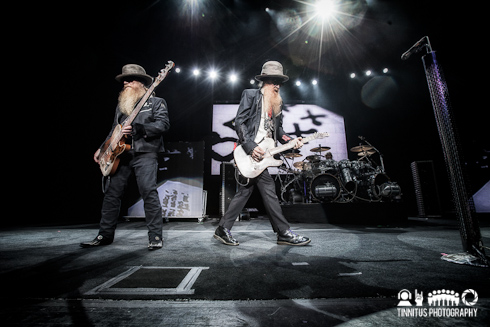 A common knee-jerk reaction is to label Skynyrd as a tribute act, given that Gary Rossington is the sole remaining original member of the band. Their tragic history is well-known and since reactivating in the late 80s, they've been able to fill lineup holes with key players of like-minded pursuits, the primary being Ronnie Van Zant's younger brother Johnny on vocals, and Rickey Medlocke, the ex-Blackfoot guitarist who was actually in Skynyrd before they recorded their debut LP. His flowing silver mane and fiery licks more than held up in comparison to Albert Collins, even playing the same Gibson Explorer guitar. Skynyrd was always about the themes of the common man, and along side the shout-out to the troops via "Simple Man" (and "Every Mother's Son" could also have worked well here), the new song "Good Teacher" hit many of those same points about service and integrity. Of course the set closer would be "Free Bird," and a riot from Skynyrd Nation would break out if that song wasn't played; cliches aside, the song gained poignancy when Johnny asked Ronnie's question of "What song is it you want to hear?" and then closed his vocal duties by hurling the mic stand (with US flag tied around it) like a spear to a waiting roadie and marched off the stage as the three guitar army did their thing.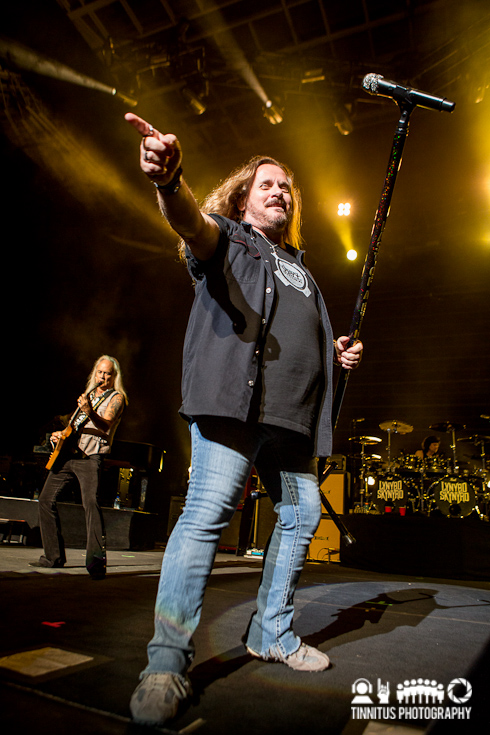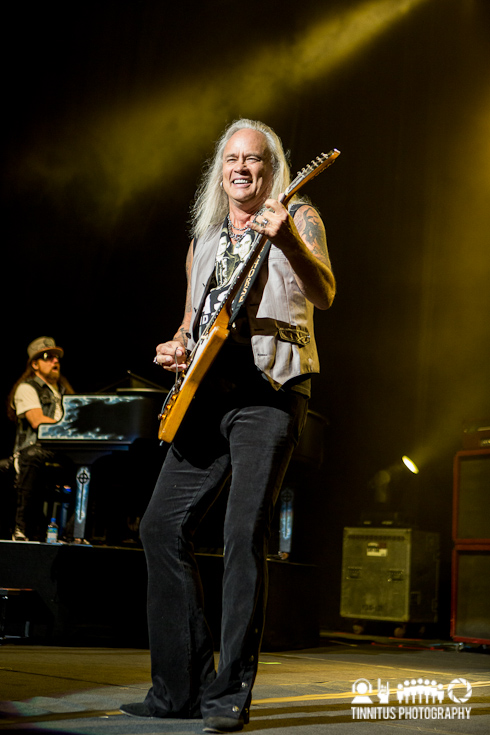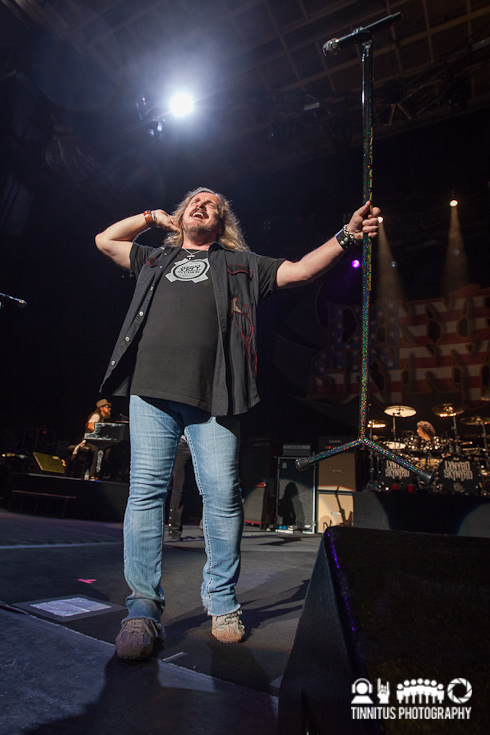 ZZ Top is the answer to an interesting trivia question as being the longest-running band with no personnel changes ("Same three guys, same three chords"), dating back to the late 60s. Their cohesion is clearly evident on stage, as twin-bearded icons Billy Gibbons and Dusty Hill move and play like fraternal twins, whether it was their road-dusted telecasters bobbing in unison or singing into their custom mic stands, shrouded by 18 wheeler truck exhaust heat shields. Launching straight into their cover of the Sam and Dave song "I Thank You," their simple, unadorned stage set was the perfect statement for letting the music do the talking. The hard Chicago blues sound of "Waitin' For The Bus/Jesus Just Left Chicago" is one of those musical segues of two songs that are meant to be fused together; hearing one without the other would be a drastic imbalance. Gibbons mentioned that they've been coming to Massachusetts for four decades, which elicited a roar from the crowd, credited local pizzeria Santarpio's for making a great pie, and before playing "My Head's In Mississippi" he noted that Massachusetts has the same number of syllables and thus changed them for tonight's rendition. This style of winning over the crowd contrasted with Johnny Van Zant's endless exhortations to make some noise and show support.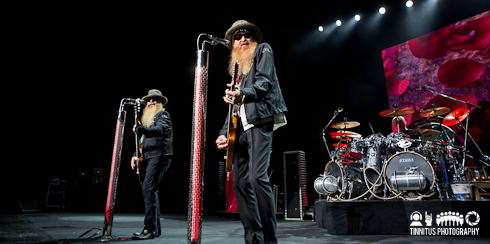 Two other constants of ZZ Top include women and cars, and this combination parlayed them to unforeseen success in the MTV era, given that the fairly non-photogenic band would never be confused with Duran Duran or INXS. However, toss some long legs and plunging necklines into the mix with some heavily modified classic roadsters and the sales registers won't stop ringing. They gave testament to that era by playing some of the most well-known hits ("Legs," "Sharp Dressed Man," "Give Me All Your Lovin'") and used some of the smaller video screens that were nestled between the bass and guitar amps to play the classic MTV videos. New song "I Gotsta Get Paid" had Gibbons joking that "it was on the iTunes," and it's the lead track of their fifteenth LP (and first in nine years) La Futura, to be released on Tuesday. The old dogs don't have any new tricks, but why mess with a successful formula?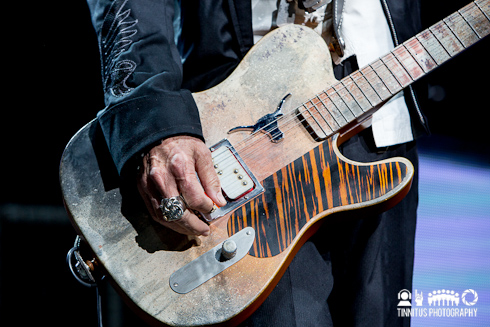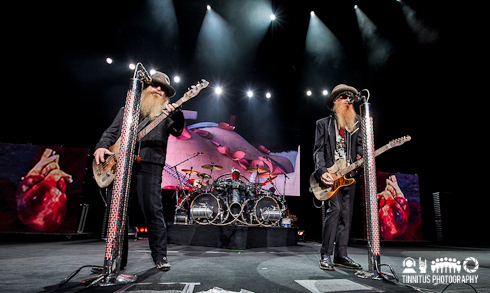 More photos of both bands can be seen at my site
comments powered by