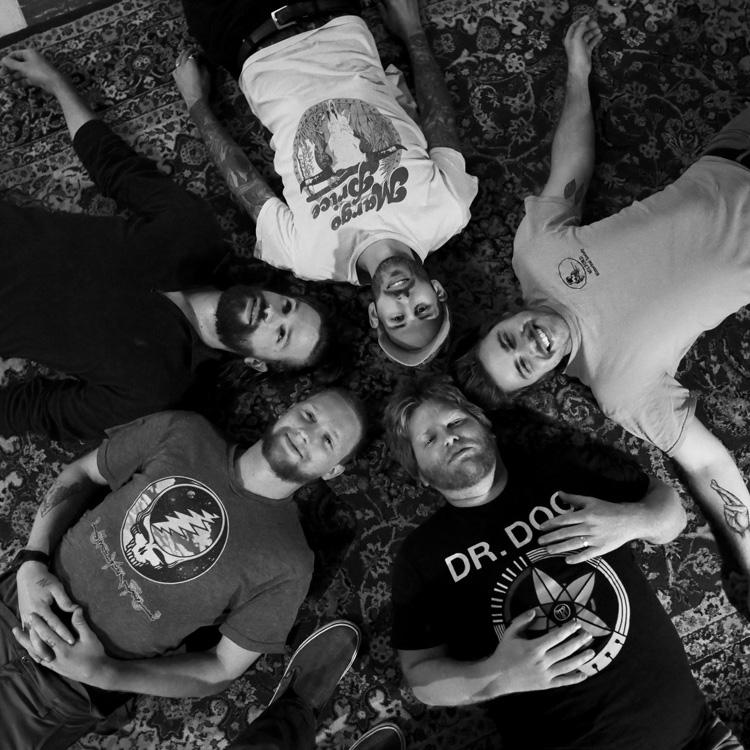 23 July 2020
You often get tagged as being "folk-rock" but it is easy to hear that there is much more going on in the music. What are your biggest influences musically and otherwise?
Town Meeting: We all grew up listening to a lot of different styles of music but collectively we are deeply rooted in folk, rock and even early punk/emo. Off the top of my head some of our favorites are Neil Young, Dawes, Brandi Carlile, Grateful Dead, The Band, Delta Spirit, Margo Price, Sturgill Simpson, Shovels & Rope etc….
There seems to be an interesting blend of nostalgic sounds and forward thinking in the music, is this a conscious tip of the hat to what has gone before or is this just how things come out?
Town Meeting: We made this record for ourselves. This was our therapy for all that we've been through as a band the past 7 years. We made a record that we would want to listen to.
Seven years in and three albums under your belt. Has much changed in your approach to making music and what have you learned as a band along the way?
Town Meeting: Everything has changed. We've gone from kids who didn't have a clue how to make a record to guys who at least kind of know what we're doing. We also had a massive shift sonically with adding drums and heavier guitar tones.
You have opened for some pretty big names, including Willie Nelson and Bob Dylan. Is being on such a stage something that is easy to just take in your side?
Town Meeting: We try to treat every gig the same. It's been really cool to play with Willie and Bob like you mentioned but even early on in our career we had a shot to open for Sturgill Simpson and our mindset was "let's blow this dude off the stage and win over his fans". Our set ended with a standing ovation so we must have done something right.
Americana is another term which is bandied around your sound. It's also a term whose definition is much argued over. What do you think it means and is it at all an accurate description?
Town Meeting: We've been called a "Folk Americana" band pretty much our whole career. Honestly, I think people just use it to describe rock bands with traditional instruments like banjos and mandolins… so yeah I guess we fit the description.
And where next for Town Meeting and how hard do you think it will be to promote a new album amid all the chaos caused by the pandemic?
Town Meeting: We are going to try and tour in the fall. Not sure what that will look like yet but we've gotta get out there to promote this new album and we all miss gigs a bunch. So the plan is to tour even if that means socially distanced backyard gigs…
To paraphrase one of your songs…Local band or National Treasure? Or somewhere in between?
Town Meeting: Depends on who you ask, I suppose but I like to think somewhere in between.