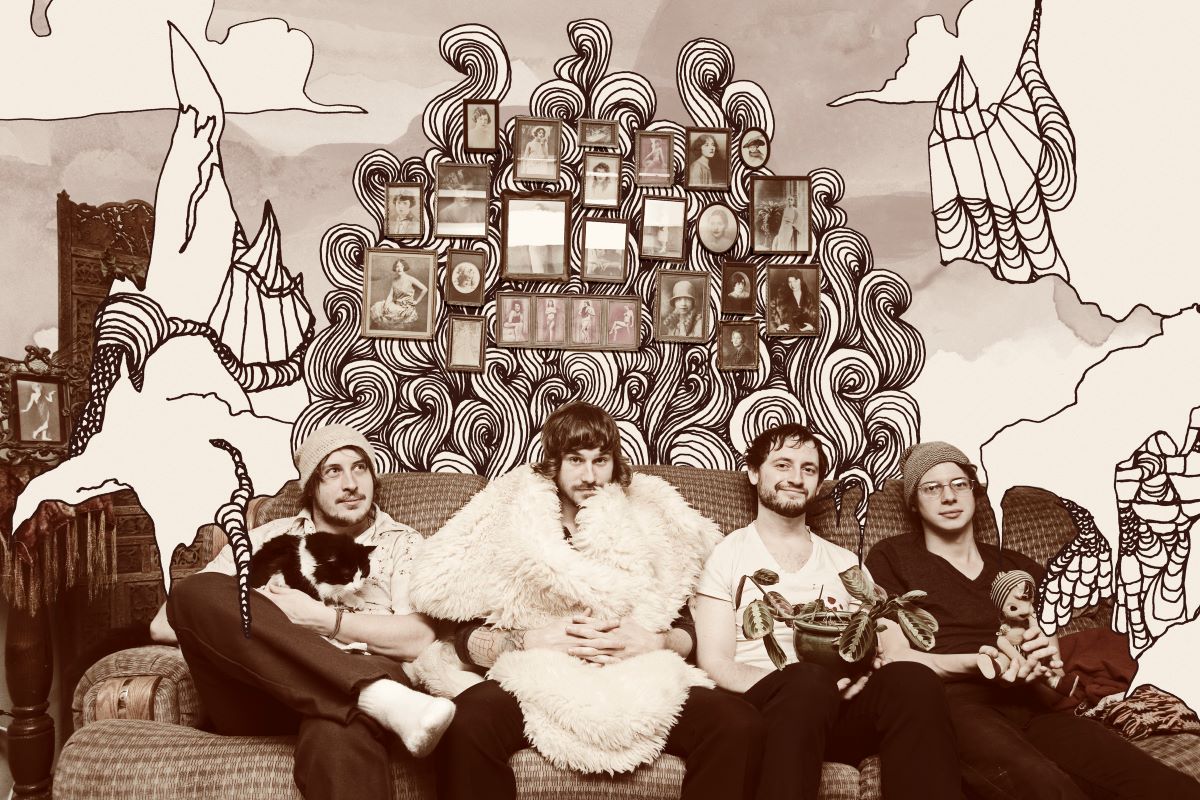 25 April 2021
Photo by Emily Dyan Ibarra
In 2018, the innovative rock group Portugal. The Man won a Grammy award for their hit single "Feel It Still," for "Best Pop Duo/Group Performance." They'd also scored a major hit with the infectious 2017 single "Live in the Moment." They earned a reputation for being an exceptional live band, particularly when they played major festivals such as Lollapalooza. Way before all that, though, singer/guitarist John Gourley and bassist Zach Carothers first began playing together when they were still in high school in Wasilla, Alaska. After relocating to Portland, Oregon, they quickly established Portugal. The Man as the band to watch on the scene, releasing their debut album, Waiter: "You Vultures!" in 2006. Releasing seven more studio albums (most recently in 2017, with Woodstock), they've established themselves as one of the more adventurous bands around. But with their latest release, Oregon City Sessions (out on April 16), they're taking a look back: the album captures the band performing songs in their rehearsal space in 2008. They did only one take – and didn't do any re-recording or overdubs – so this is a rare glimpse of the band just before they began gaining international stardom. Calling from Portland, Zach Carothers explains what made the band, normally so forward-looking, take this rare look back – and what comes next for them.
At the time, what prompted you to record this particular session that you're releasing now?
ZACH CAROTHERS: In general, we just try to document everything. We've got kind of a rule: no matter what's going on, if people are crying or people are naked or people are dead, keep the camera rolling, keep the mics going. We're just all about that. The whole reason we record things is just because it's a snapshot into our life at that moment. And as a music fan, I love when people put out demos or unfinished tracks. I like figuring out other people's process. So this is a little bit of our process. This one is way more intimate than most of our releases, which is really fun, actually. It's not performative in any way – it's just us playing in a room facing each other and doing what we do when we get together, and it's kind of strange, like letting somebody see your diary or something like that. Out of all the things we've recorded, this is about the most pure that we ever were, or ever are. We're not playing for anybody. This is just what happens when we go into a room. This was a very special moment in our career. It was right before some things started taking off, and it was just a very interesting time.
When you were recording this, did you have some sense that you were on the verge of really making it big – that you were onto something special with this band?
ZACH CAROTHERS: Yes and no. Every time that we would play a city that we had never played before for the first time: "Man, we've made it!" First time we went to Europe: "Man, we've made it!" There's been a million of those "we've made it" moments, but also, they never end, if that makes any sense. So I never thought we'd have a song like "Feel It Still." But in general, it also didn't really matter. We just decided a long time ago that we're going to play music together as long as people will listen – and probably pretty long after that, as well!
What made you want to be a musician in the first place?
ZACH CAROTHERS: I just wanted to see the world and learn and listen. So that's how we started touring – the music was the means to go someplace. It was so fun. We got to meet so many people and see so many walks of life. We grew up, John [Gourley] and I specifically, in a small town in Alaska. And it was so special and amazing, but it was also a little isolated, so the second we found out there was a world out there, we just wanted to jump into it.
How did you know when you met John that you should be in a band with him?
ZACH CAROTHERS: We didn't really know. We were just jamming as kids. He was incredibly shy. I didn't know he could actually sing for years. I played music with him, but I did not know he could sing. And then I found out he could. We had just started a band and we lost our lead singer. Me and this other guy were singing and didn't have very good voices. We heard John singing and we couldn't believe it. First of all, we knew he was a very shy guy. It was amazing. We were like, "Dude, you sing way better than us." And that's kind of that.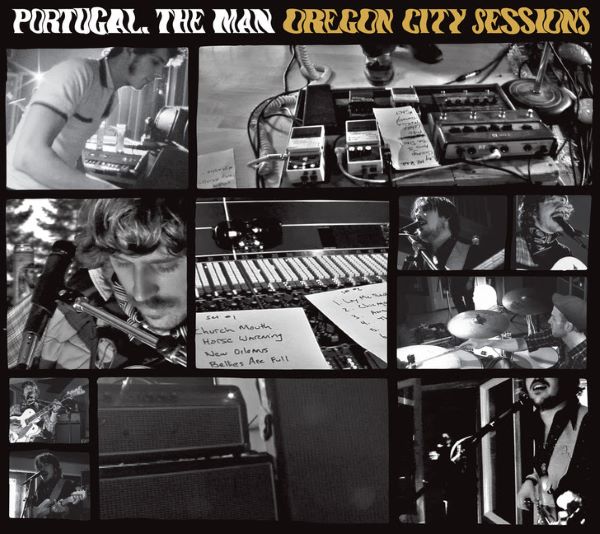 When you decided to leave Alaska, how did you end up in Portland?
ZACH CAROTHERS: We knew we wanted to stay in the Pacific Northwest. It was just close enough to our home, and so we chose Portland. I actually had moved down here to try going to college for a minute before the band started. Some friends, some other Alaskans, had moved down, so we had a little base camp down here in the Lower 48 set up. So it was just kind of comfortable. It was the right size. It was an amazing place to be broke. Portland in that time, there were all these young artists and young chefs that were just making really incredible things for incredibly cheap. If you liked food and beer and music and didn't have hardly any money, it was great in the early 2000s. It has changed a lot, but it is still very, very special place.
It's great that you've gone on to have such success – but that also means people's expectations for you are high now. Does that ever come into play when you're writing new material?
ZACH CAROTHERS: Expectations are definitely high, but "Feel It Still" went so big that it almost takes away a lot of the pressure "Well, we can't do that again." I'm sure we can write something better, but that was just, all stars aligned. So knowing that we can't really and don't really want to shoot for that, exactly, definitely takes the edge off. We've always just tried to make music that we want to hear in the world. That's what we're going to continue to do.