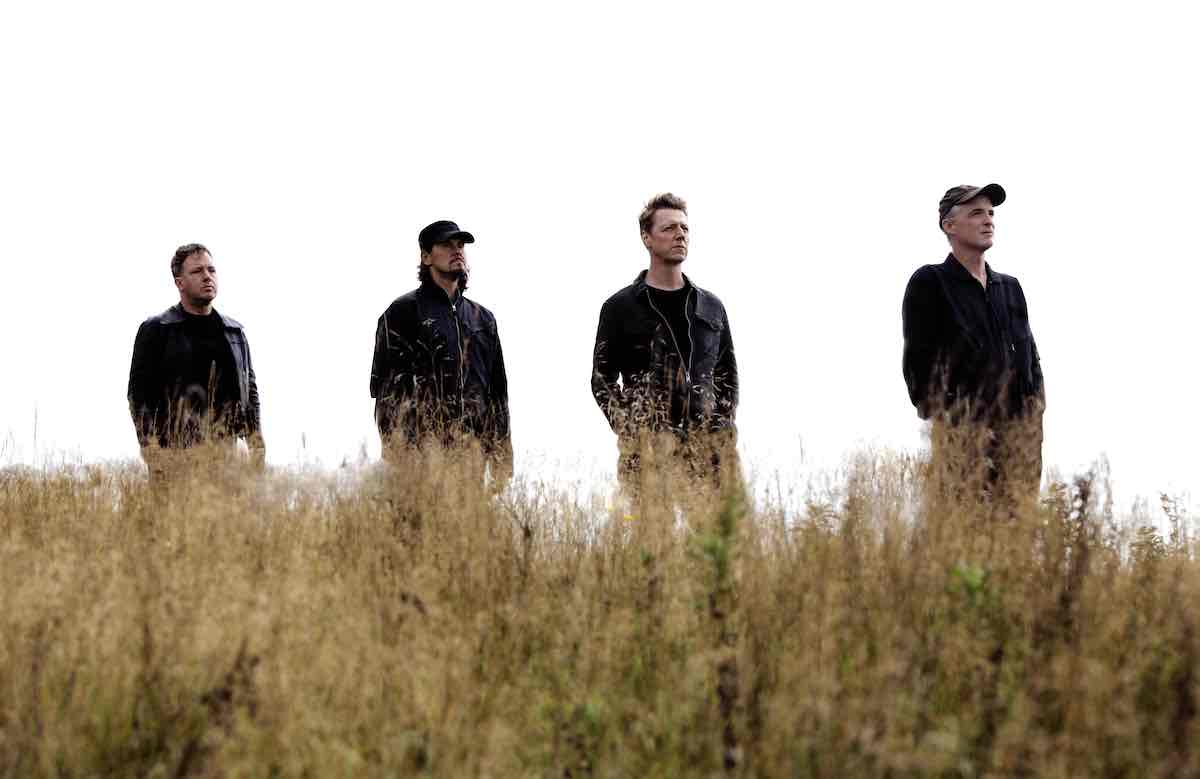 9 November 2022
Photo by Ryan Johnston
"Right now, what I'm doing is very rock and roll," says Travis frontman Fran Healy. "I'm washing my underwear. So you could not get any more rock and roll than that. Even Jim Morrison washed his underwear – I think. Maybe not, actually." He laughs. "What a way to start an interview!" The Scotsman is in a jovial mood as he prepares for that evening's show in his adopted hometown of Los Angeles – one of only five dates that his band are playing in the U.S. as they perform their landmark 2001 album, The Invisible Band, in full (along with select other hits from across their impressive three-decade career). Any fans who can't catch one of those shows shouldn't despair, though, because as Healy promises here, he's working hard to bring more Travis music to the world.
What's it been like to be back on tour after having to take time away during the pandemic?
FRAN HEALY: It's so good to be on the road and to be lucky enough to be doing shows. Whenever people come to see a British band in America, you've got to know that they're coming to play for you. We've never made money in America from shows, because it's just very expensive to tour in America. No band from Britain ever does, unless you're playing stadiums and giant places. We're lucky because we're just making enough loss that we can eat it. And COVID, for non-mainstream bands, has been like the meteor was for the bloody dinosaurs. It's a real band killer. But we're still here!
What's it been like for you to perform this album in full?
FRAN HEALY: There's so many memories. Old songs in hard times, they get you through. I always said a great song is like a fast cab out of a bad neighborhood. It comes and gets you out of there just as the shit is about to hit the fan. I've been saved by songs. We've all been saved by songs. I think songs are the closest thing to magic we've got, and the memories attached to those songs are very, very special. Tonight's going to be hard, for instance. Even just talking to you, [I'm] immediately becoming emotional because I lost my friend last year. He should be coming to the show tonight, but he's not. He inspired the final song on The Invisible Band, "The Humpty Dumpty Love Song." He made the video for a song of ours, "Coming Around," where I was dressed up as an egg. He was an amazing, good, brilliant guy. One of my best mates. I think everyone has these moments at shows. And I think with certain bands – definitely with our band – there's never really been a fourth wall. I think there's a certain communal thing. You feel like you're watching not just live music, but you're watching live friendship, and it's cool.
At this point, Healy's son can be heard asking if he can help with the laundry. Healy accepts the offer, then returns to the call sounding amazed.
FRAN HEALY: Wow, sixteen year old son's gonna take my washing out and put it in the dryer? You've just witnessed, possibly in the same sense as the asteroid hitting, a once-in-a-lifetime occurrence!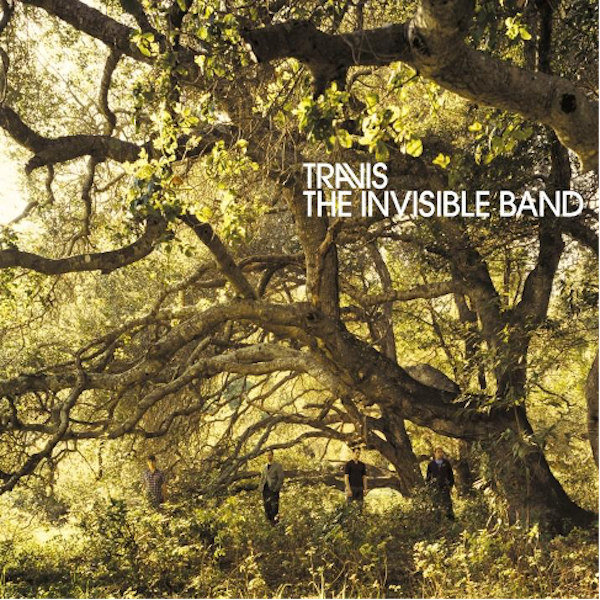 How did you know you should become a professional musician in the first place?
FRAN HEALY: I noticed everyone else was really scared to go in front of people and go on a stage, and I wasn't. Maybe there's a bit of my brain that's missing that makes people shit themselves when they go on. I must say, I get nervous if I'm not prepared. But every night when I go onstage, I'm not nervous at all. I just think it's a calling. If you're lucky enough, you find the thing it is that you're meant to be doing.
How did you first realize that you have songwriting talent?
FRAN HEALY: I wrote a song when I was fourteen or fifteen, and a friend said, "What's that?" And I said, "Oh, I wrote that." And he's like, "No, you didn't!" Then there was a huge lull and I didn't do anything any good for a long time. When I was twenty years old, I think that's when I started writing again. I think there's something about your brain that absorbs information and that processes something, and the wires that connect those two parts of the brain together usually come at twenty-one, twenty-two. Eventually, it starts to spark, and you can write. I think you've just got to be really patient. There's so many different ways to write songs. I still sit down and I've not got a clue what to write about, what to play. You just have to sit and doodle and be patient, and hopefully something comes along.
Has being back out on the road inspired you to do a longer tour or another studio album?
FRAN
HEALY
: I took sixteen years off to bring up my boy, but I've got a lot of unfinished business to take care of, in terms of as a band and what I think we're capable of doing. I'm fired up and I'm writing like a demon at the moment. I think I have some pretty good songs, and I'm insanely ambitious, it's ridiculous. But my laser of ambition was on my boy for sixteen years, because I didn't have a dad. If you look at our timeline, that Travis timeline, there's this moment where Clay is born, and after that, the records are a little bit different. They're not focused. They're okay, they're good. The last record, [2020's
10 Songs
], we brought it out right in the pandemic, which is not great. But song for song, it's getting there. We were going to do a whole tour in the U.S. at the beginning of the year, but I got bitten in the hand by a sausage dog. It's ridiculous. My neighbor's dog escaped and was on the street, and I tried to pick it up, and it was like putting my hand in a wood chipper. I had to have this crazy surgery on my guitar playing fingers. So we had to cancel that tour. This [five-date] tour is almost like a little stopgap. We're going to make the next album and yeah, as I said, unfinished business to take care of!
***
Four days later, Travis hit the stage at Webster Hall in New York City, where the crowd sings along rapturously to tracks such as "Sing," "Side," and "Flowers in the Window" – clearly, these tracks hold a special place in many audience members' hearts. Even Healy himself seems emotional as he plays "The Humpty Dumpty Love Song," perhaps still thinking of his lost friend. "Songs are attached to memories like nothing else," he tells the cheering crowd at one point. But as he leads the band into playing select other tracks from their nine studio albums, the mood is joyous overall. All the band's biggest hits make an appearance, including "Turn," "Writing to Reach You," and "Why Does It Always Rain on Me?," but they also play an obscure track, "Happy" (and a raucous cover of the AC/DC classic "Back in Black," proving they're as endearing and unpredictable as ever. It is, without doubt, a promising indicator of what's to come next from Healy and his bandmates.