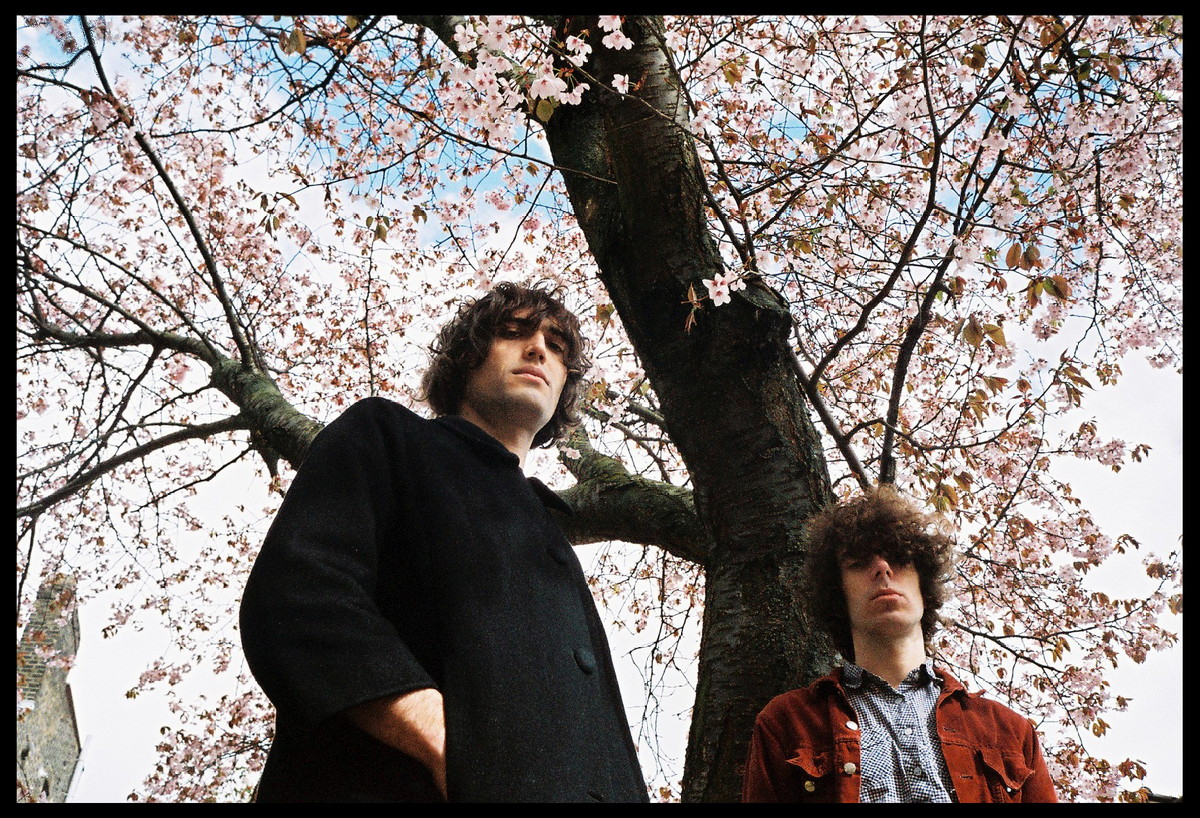 17 August 2014
I recently reviewed the great new album from The Proper Ornaments, a group comprised of James Hoare (Veronica Falls) and Argentinian musician Max Claps. As previously stated in my glowing review, the band's blend of neo-psych may remind one of The Velvet Underground, The Beach Boys, venerable Kiwi pop bands like The Clean, and many other fabulous bands whose music resides in their record collections. Truly, this is one of the best records I've heard this year, and it deserves a wider audience. Read on for some thoughts on the band and their new record, Wooden Head, from James and Max.
First, let me ask the standard question one always gets asked, because I think your answer will be more interesting than most. Can you describe the circumstances under which you met and how you finally formed up as a band, despite having your own "Yoko" to deal with?
MAX; Well, I wouldn't use that comparison, we respect Yoko and love her records. This person was a troubled girlfriend of mine. We refer to her as "Tragedy" now. She asked me to distract the guy behind the counter at the exchange in Notting Hill so she could steal a pair of boots. That person was James, who was reading Up Tight, the book about The Velvets, so we hit it off from the start, exchanged numbers, and started playing guitar and became good friends. With time, we decided to do something with the songs we'd written, so we put a band together, James came up with a name and we started recording and playing.
Max, tell us about your association with Andrew Loog Oldham.
MAX: He produced a record I did with my previous band. We picked him up at the airport, and showed him the songs on the way to the studio. It was all very exciting, as i've been a Rolling Stones fan since a kid, and I love his work with Nico, Donovan, Marianne Faithfull, etc, and his connection with The Beatles. He was a very influential person in my favourite period in music.
We worked well together and he taught me many things. It was an inspiring time, but we were seeing things for different angles maybe. The band disbanded when I moved to London, but I'm still in touch with him, he lives in the jungle in Colombia now.
Proper Ornaments seems to explore the sunnier realms of rock, but deceptively so. Despite the upbeat melodies, the lyrics hint at despair and melancholy. That reminds me of the dichotomy of Veronica Falls' music. Skim on the surface to hear the pretty melodies, but then you never get close to the depths of what is really going on. Is that a proper comparison, do you think?
JAMES: I guess so. it's harder for me to write/be inspired by happy upbeat subject matters. Also, it's a classic early 60's girl group thing to have super snappy/up beat songs with dark lyrics or serious messages. i'm a big fan of that.
Every music writer seems to hear different things when they listen to your new album. Besides the Velvets, what came out most strongly for me was Kiwi pop, especially bands like The Chills and The Clean, and American band Yo la Tengo. Is that anywhere close to what you were listening to when you recorded Wooden Head?
JAMES: We hear about the Kiwi pop comparison a lot. but to be honest it's probably more a case of being influenced by the same stuff as those guys were. The Boodle Boodle Boodle EP by The Clean is one of my favourites. so if it has any of that in there it's a good thing. Yo La Tengo are a big influence. The sound they get on record is inspiring. So i would say you're on the money with your guesses there.
Do you favor any particular songs on Wooden Head? Mine are "Now I Understand" (vocals remind me of Beta Band), "Tire Me Out", and "Ruby".
JAMES: Those are some of mine. "Ruby" was done at the last moment in my bedroom. i layered multiple acoustic guitars to try and get that baroque pop sound. We're big fans of the Beta Band. so thats always good to hear. Strangely, the vocals on "Now I Understand" were loosely inspired by a Django Django song. I used to share a studio with them, and heard them singing one day. and one of the main songwriters in that band's brother was in the Beta Band. He had old speakers sitting in the corner of the studio with Beta Band stickers on them. which I thought was cool. So we basically took an old song of Max's and i gave it a Beta Band touch via a family connection.
How do the two of you approach songwriting and recording?
MAX: We write together a lot, hanging out and staying up, or we would go out and go back to one of our places to record. so the songs represent our friendship. We also write separately and help each other finish the songs or we would stick pieces of songs together. When recording, we go through them in the studio and decide then where to take them, and i find it easy because we're on the same page.
Was it harder to create a sophomore album as opposed to your debut album?
MAX: Well, this is actually our first album, even though we released a compilation of previously released material and recorded another one before Wooden Head that we decided not to use. It wasn't hard at all, it was fun. The mixing got a bit stressful as we felt that we weren't going to make it. But it all turned up OK in the end.
How has the press gone for Wooden Head?
MAX: It's been well received which is great as it was hard work, so you feel that is was worth it.
Any favorite guitars, James, similar to Roxanne (Clifford) and her big red Fender Coronado?
JAMES: I guess maybe Rickenbackers. i own a nice 60's model. See the photo below with my Vox AC100 (the Shea Stadium set up). When i was at school, quite a few people had those Ibanez's with the handle cut into the body and floral roses on the neck. Those were wild times. at least for those guys.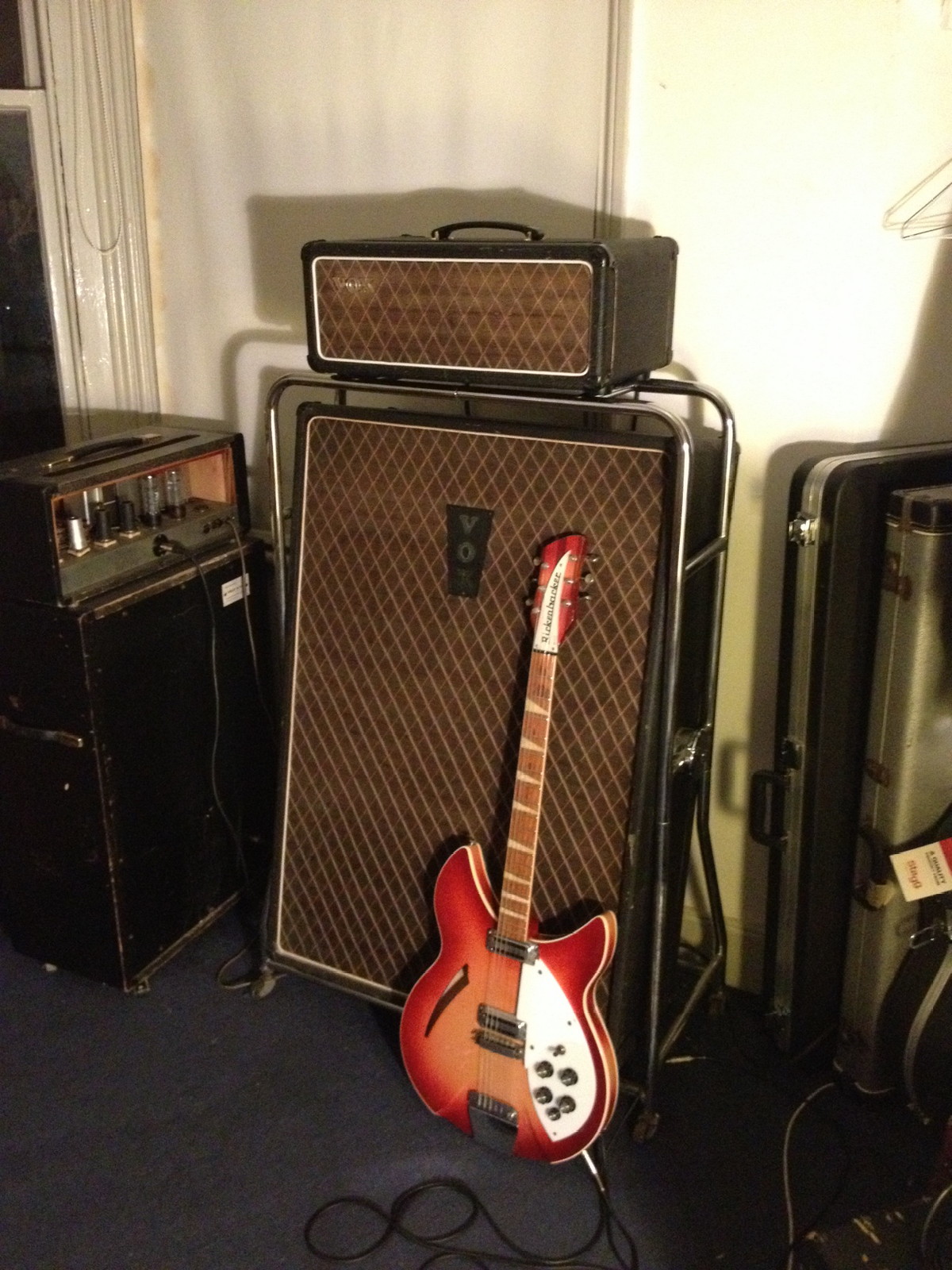 Are you touring at all to support this record?
MAX: Yes, we'll be touring Europe and the UK in November, and hopefully the US in the new year.
What are the band's future plans, are you constantly writing new music or do you plan things around the other work you do (Veronica Falls, etc)?
JAMES: There's normally something happening. Either way we'll be recording soon. I have a railway arch which I'm converting into a studio,so hopefully we'll be doing it there. Late night sessions once the trains have stopped running.