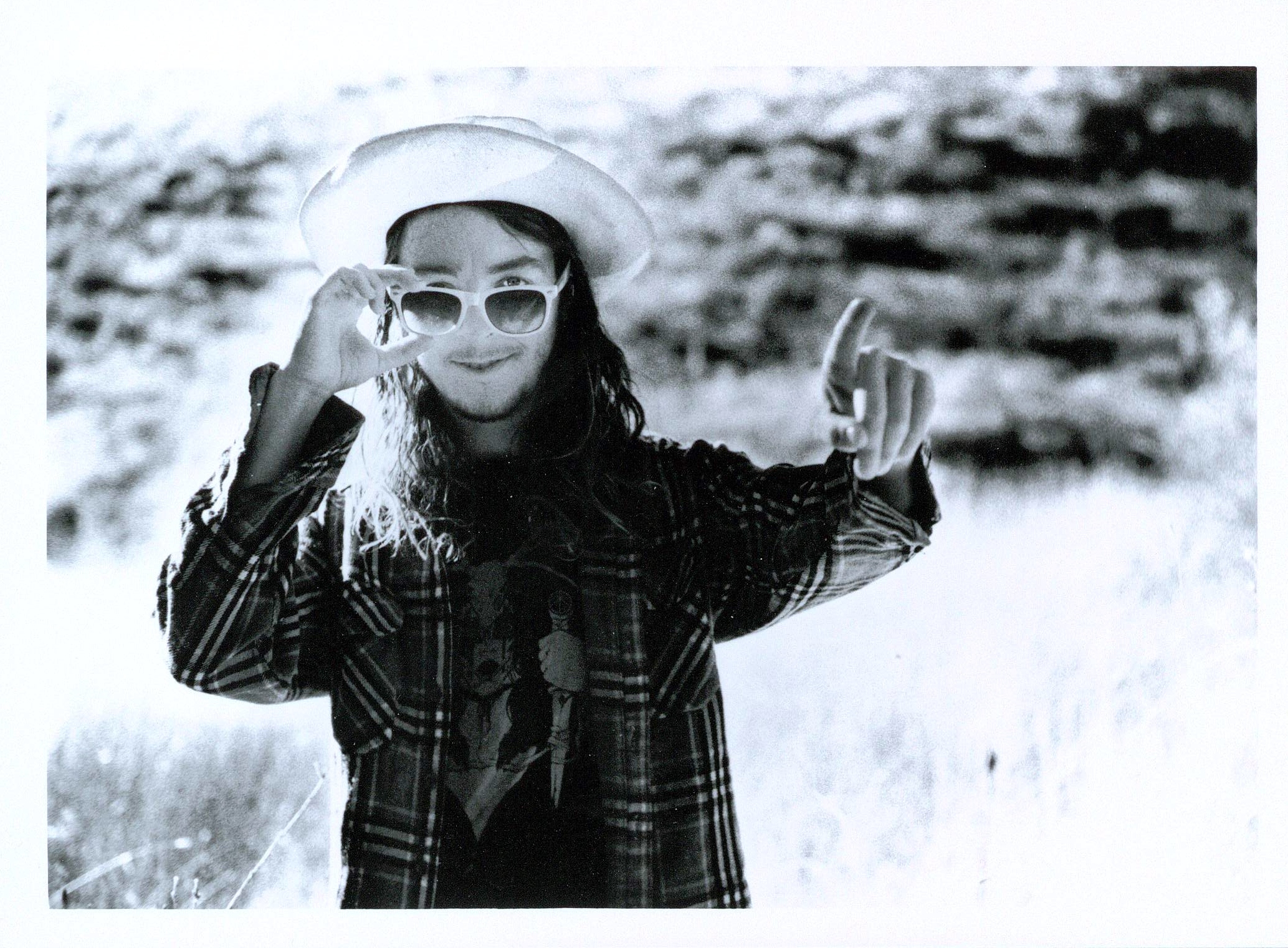 4 February 2016
Photo by Jeremy Conant
The Beach Boys. The Minutemen. Southern Californians, essential artists in any collection and both back in the news in 2015, between the June release of the Brian Wilson biopic Love & Mercy and December marking 30 years since D. Boon died.
Musically, there'd never been much to link the two — but maybe it was just a matter of time before we'd hear a new, younger artist mixing Wilson's pop intuition and studio-savviness with Mike Watt, George Hurley and the late Boon's industrious, "jam econo" ethos.
Twenty-seven-year-old Clarke Howell has both. Notably, the Boise, Idaho native bypasses the too-common music-savant struggle of finding musicians on her same level by simply doing it all herself — not just in the studio but onstage too, dubbing the project, quite literally, Clarke and the Himselfs.
Watching Howell set up her modest wall of beater amps, mics and a not-quite-complete drumkit you're forgiven if "noise act" is your first assumption. But what comes out when she sits down at her kit, electric guitar on her lap, allotting one drumstick for each, all while keeping time and singing, is pop perfection — a one-person band like you've never seen.
Howell has been writing songs since she was ten; by now she estimates she's written upwards of 400 (not a misprint). "There's like 15 Clarke and the Himselfs albums, with about ten songs apiece," she says. "And usually for every song I actually put on an album there's three or four that don't end up on anything."
So far, most of the material she's kept has existed on short-run kinda-demos, kinda-albums dubbed onto thrifted tapes, which she's supported by touring the Western states tirelessly in an old Volvo sedan. But after the last year, in which she issued her first vinyl LP The Well-Rounded Clarke and the Himselfs — an anthology of some of the best tunes from her many cassettes — and logged two months on the road with the biggest band ever from her home state, Built to Spill, Howell is starting to look a little less like DIY punk-show curiosity and more like an artist going places.
When we catch up with her just after New Year's, though, she isn't going anywhere. She wrapped up her latest tour here in Seattle last night but has to hang around for a few more days because the Volvo's in the shop. Not one to be slowed by some minor car trouble, Howell is using the time to hole up at Built to Spill guitarist Jim Roth's cozy basement studio, mixing down the as-yet-untitled next Clarke and the Himselfs album, tracked just a few weeks earlier — "started on the first day of Hannukah, finished on the last," she notes helpfully, grinning. (It's one of two records he'll be releasing in 2016, the other being the full-band Clarke and the Himselfs and Friends, due in August.)
Both listening to the recording take shape and watching Howell and Roth communicating almost without words, standing at the console, adjusting and fine-tuning each song's many moving parts — which, when isolated, are revealed as totally locked-in — is a marvel. The songs here have a different feel than The Well-Rounded, still guided by Howell's unaffected, vaguely British-sounding vocals — a little Bob Pollard, a lot David Bowie — but with less lo-fi crunch and more open space. On them, engineer Roth played various auxiliary instruments — slide guitar, some synths, bells — but is quick to clarify that Howell handled pretty much everything else — bass, drums, guitar, Wurlitzer, all the harmonies.
"It's your Pet Sounds," Roth exclaims, tongue firmly in cheek — the landmark Beach Boys album, which turns 50 this year, is, of course, a desert-island disc among audio engineers. But he's not off-base, really. It's got lots of hooks, lots of layers. One song has a chiming guitar refrain that conveys a similar instant nostalgia as Modest Mouse used to — to Northwest kids Howell's age, a band as influential as Nirvana, if not more. At least two have almost Krautrock-like outros you get so lost in you aren't sure if the song's been going on for five, ten, 15 minutes — hell, could even be a lock-groove — but it's so good it doesn't matter.
The Ampex ATR-102 half-inch tape machine they're using for the mixdown, on loan from Stuart Hallerman at Seattle's Avast! studio, is expected back tomorrow, so they have to finish tonight. But even in spending the better part of an hour solving the riddle of a too-loud snare drum on one track they don't ever seem fazed, their process never labored. "If you have to force anything, it's bad," Howell says. "There's no reason to."
On intermittent breaks from mixing, Howell elaborated on some of the events that led her here and inspired her signature songs so far.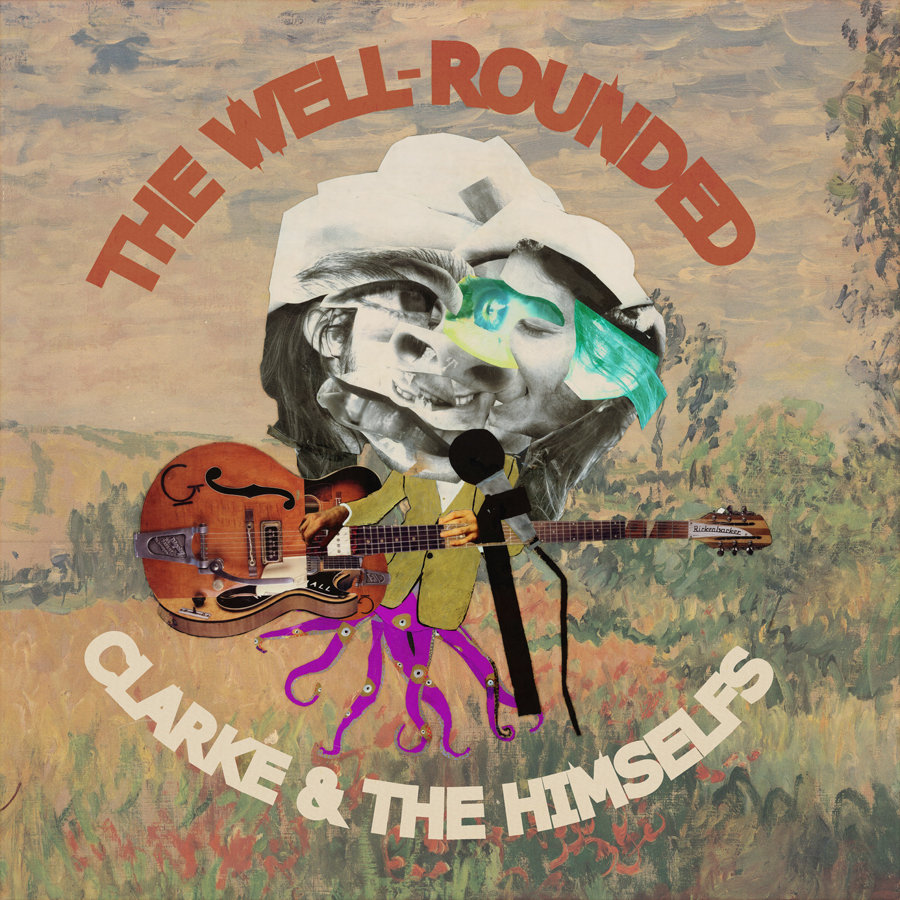 CHARLIE ZAILLIAN: So you've really written over 400 songs?
CLARKE HOWELL: Probably, yeah. Close to [that]. I was in a band for about five years…
CZ: Called…?
CH: Red Carpet Disasters, but it was like whatever, don't worry about it. (laughs) We didn't tour, just played shows in [Boise], broke up when I was 15 or something.
CZ: And that's when Clarke and the Himselfs came to be?
CH: Yeah. This guitar teacher I had for awhile, he gave me a bunch of ripped multi-track recording programs on a CD and I multi-tracked an album, the first one.
CZ: Is guitar your first instrument? Or drums?
CH: Guitar. I'm not really that good at drums. But I think the rhythm is the driving force, the most important thing behind a song. On guitar, I'm still playing whatever rhythm or beat is in there with my hands, just by strumming. All I'm doing by adding the drums is limiting how much I can play the guitar, filling in rhythms with drum beats, then hitting the guitar when I can around the beats.
CZ: Do you tour completely solo most of the time, just you in a car with the equipment?
CH: Most of the time. There's a lot of [gear].
CZ: Do you listen to a lot of music on the road? Or is silence needed?
CH: Well, the first Volvo that I had, my blue Volvo, the radio would only work when right inside of a city, and the tape player would break periodically, so… a lot of just listening to the wind blow.
CZ: How long have you been touring?
CH: [Since] 2011. I moved down to New Orleans, did a 20-day tour down there.
CZ: You were based in New Orleans for awhile?
CH: Yeah, lived there for two years… just decided it was a good idea, had never been there before. A lot of the songs on The Well-Rounded I wrote there. "Toxic World" is basically about New Orleans. It's very apparent how polluted America is, living there… this great, beautiful city and really terrible, ugly city at the same time. But in spite of it all, everyone's drinking and having a good time.
CZ: While living there, did you explore the South some?
CH: Yeah, Texas… Biloxi…
CZ: Ever play a casino?
CH: Yeah. One of my good friends in New Orleans, this guy who lived next to me in this duplex, he was a gambling addict, a craps addict. There was this one time where, in the place I was living, we had to kick out one of our roommates because she was doing heroin and stealing things. She was moving out anyway, but it came down to this one day where we really had to kick her out because she'd obviously stole $40 from our neighbors, and we were a nice little family, so that was bad news. The song "Melanie" is half-about that. She ended up slashing all the tires on my car that was parked outside. My roommate had gone maybe a little too aggressive on her, but he didn't have a car, so it was my tires that were slashed. My neighbor drove me out to this junkyard to get some new tires, but before we went there — or went anywhere — he was always like "hey, you wanna stop by the casino first?"
CZ: (laughs) But you never actually played at one.
CH: Oh, played at one? (laughs) No.
CZ: How far back do you and Jim Roth go?
CH: Just last year. I hadn't met him before the May [Built to Spill] tour down south.
CZ: But does every kid growing up in Boise playing music look up to Built to Spill?
CH: I don't know. Boise's a really small town. I grew up with [guitarist] Brett Netson's kids, [and] in 2009 I lived two houses down from [singer-songwriter-guitarist] Doug [Martsch]. Doug's really cool, always invites local bands out on tour. He's taken me out twice, which feels nice… like being honored [with] a Boise gold medal, in a way.
CZ: Is The Well-Rounded self-released?
CH: It's through Scavenger Cult, Brett Netson's label.
CZ: Having that proper LP on your merch table is a game-changer, isn't it.
CH: Yeah. Feels great. Anybody who records or plays music wants that, to get to hold that in [their] hands. It's that golden treasure at the end of the music rainbow, or something.
CZ: Is the collage on the album cover an homage to anything?
CH: Mostly impressionist artwork. My face is all Picassoed, and the background is a Monet painting, a print of this Monet painting that used to belong to [a friend's] uncle before he passed away and my friend gave me a bunch of stuff from his attic. The thought behind it is just that, having just the drums and guitar, it's kind of like impressionistic music… giving hints of a full picture by just playing small parts.
CZ: What format is the record you're working on right now going to be released on? I mean, vinyl ideally, but we all know that can take awhile…
CH: Yeah, Well-Rounded got delayed two months at the plating facility, which is probably indicative of overflow. There's definitely a strain. I'm just glad I can sell my record for under $20. This one'll [come out] probably digitally [first], or maybe cassette.
CZ: Any idea when? It sounds great.
CH: Yeah, I think it's pretty good. By October, hopefully.
The Well-Rounded Clarke and the Himselfs is out now on vinyl on Scavenger Cult. To listen — and for tour dates, updates on the forthcoming LP and lots more C&tH music — visit clarkeandthehimselfs.com.