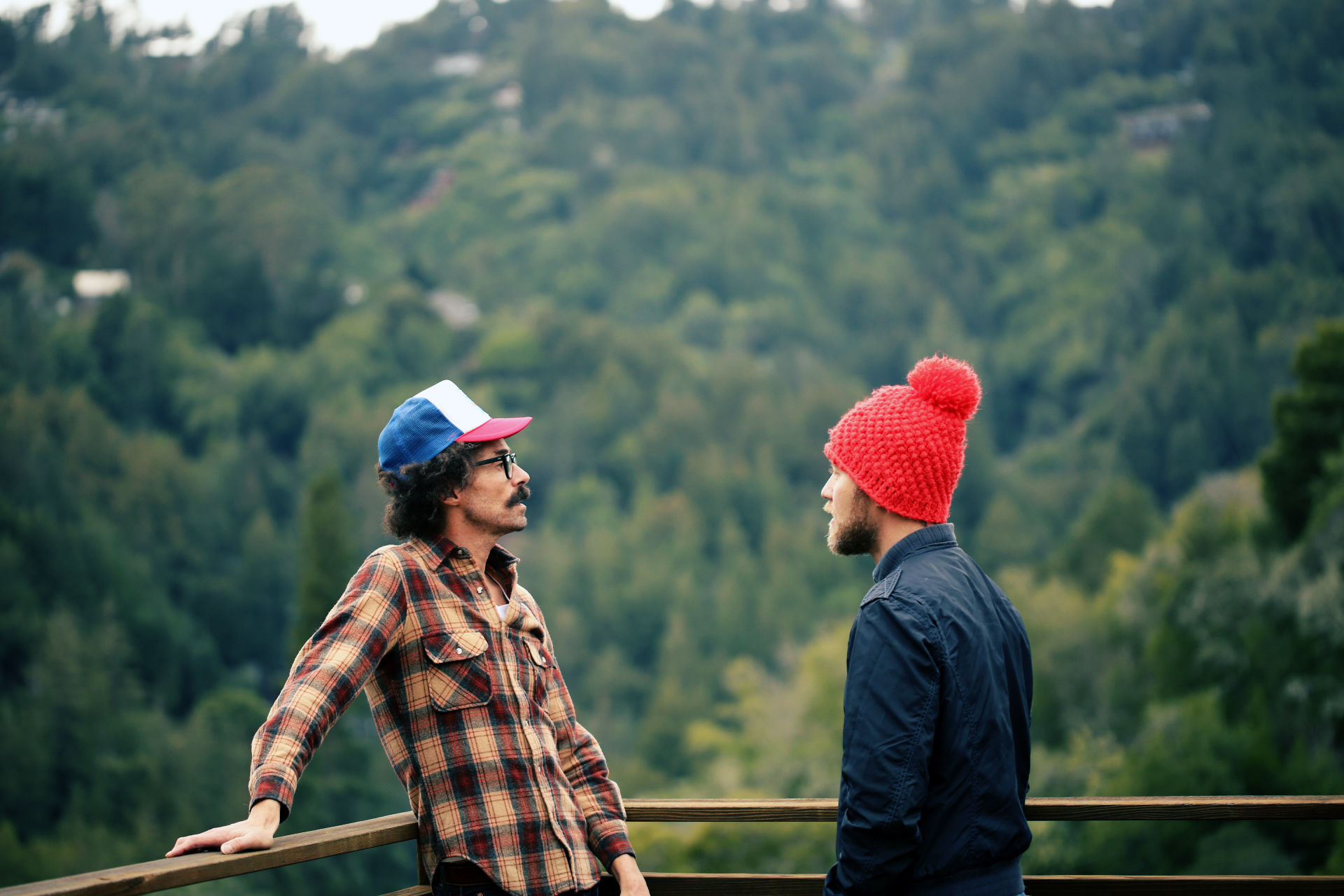 5 June 2016
Photo by Andrew Paynter
Readers of the Big Takeover know Rogue Wave and know them well. Having been championed in these pages for over ten years, Rogue Wave have surmounted impossible odds to release one of 2016's best so far. Throughout the passage of time, the band has experienced a multitude of tragedies, scares, line-up and record label changes; enough to sink most bands tenfold. But, alas, here the band remains having just released their sixth LP Delusions of Grand Fur (their best since 2005's Descended Like Vultures I might add and Jack's #2 pick in issue 78!), on their fifth label, Easy Sound Recording Company. Afforded the opportunity to catch up with frontman Zach Rogue, he sheds light on the band's absence over the past three years and reflects on a career full of trials and triumphs while also allowing these experiences to shape the future direction of the band. Huge thanks to Elizabeth Heyman and Jaclyn Ulman at Press Here and Zach Rogue for taking time out to respond to my queries.
First off, how is Pat (Spurgeon, drummer) doing health-wise? I was at that D-tour (D for Dialysis) gig in Phoenix in April 2008 when Pat met his (kidney) donor's family. (The tour was also the source for an Independent Lens documentary on PBS). Can't say I've been to many emotionally-moving shows like that before!
ZACH: Pat has been doing great. He, of course, has to take all of the medications required and whatnot, but he's been very lucky overall. We are very aware that he has had the new kidney now for about 9 years, so we quietly keep our fingers crossed that he has as much longevity as possible with it.
Expanding on that, the band has obviously had (more than) its share of trying times over the years (I don't want to rehash them here). How have events crafted your approach to song-writing? Has that vehicle of expression been cathartic? On a personal note, I have fond memories of meeting all of you after one of your shows for Descended Like Vultures and remember walking away with a great impression of (the late) Evan Farrell. He was a pretty unique character in a kooky kind of way! Needless to say, I've been pulling for you guys for a long time.
ZACH: Writing songs has always been a cathartic experience for me. It's what I did to cope with budding adolescent confusion and depression. It's a way of processing my life in a way that is not self-destructive. It really comes full circle when we play live. That's when I start to sort of detach from the production side of everything and just let the bigger picture sink in. I can feel the gratitude I have for our audience (and) the gift of friendship I have with the guys in the band. So many things could have sunk this band. Deaths, critical viciousness, digital hyperactivity, general malaise, financial fears, frustration. We've always felt our backs against the wall. But we haven't (called it a day). The songs will always be there as long as I am here.
Delusions of Grand Fur is your first record in over three years. Was the time away a matter of reset and regroup?
ZACH: We didn't plan on it being three years. My son was born not too long after we started touring for out last album (2013's Nightingale Floors) and I wanted time to be home with him. And when Pat and I went back into the studio, we felt like we weren't in some big rush to finish a record. Which is probably why we recorded so much music. Once we were basically done, we also needed time to find the right label. Once that happened, we needed to find the right release date. If we self-released, we could have probably put the record out a year ago. Time just sort of barreled ahead, like it always does. It's sort of hard to believe it's been three years! Our last record was ignored anyway, so I'm not sorry to have let some time pass.
The new record harkens back to Out of the Shadow days (from 2004) in that you recorded and produced it yourselves. What prompted that decision? I'm sure there are positives and negatives to recording it by yourself as opposed to working with others. Do you have a preference? I think it was the right call for Delusions either way.
ZACH: Out of the Shadow was a little different since I produced that with Bill Racine. That was before I even met Pat. But there are similarities in terms of approach. This record was really a reaction to where Pat and I felt like we were heading. Too much time spent on demos, too much time pre-planning. For Nightingale Floors, we spent eight months on demos. Pat isn't the kind of guy that will let a rough mix sound rough. They were really ornate demos, with a lot of experimental stuff in there, a lot of sharp turns. My dad was sick and dying from cancer and I was in this horrible emotional place. We would head into our studio and work on songs all day and go into some really dark places.
And then we went into an actual studio and tracked the album, then mixed it again. As wonderful as it was to be able to do that with someone as talented as (producer) Jon Congleton, it still felt like we were chasing work we had already done. We would actually go back and listen to the demos and try to reproduce them in the nicer studio with Jon. To me, that felt like trying to paint a picture of something that already happened. I'm no expert in recording or writing, but I have found that the first emotional response in recording may not be the best one, but it is the most raw. At that time I was very raw. That should have been the record, that's when we need to be tracking Jon, right then.
So for this album, Pat and I decided there would be no demos at all. I would not even let him hear a song idea until we were going to track it. I wouldn't let anyone else from the band or otherwise hear anything until they were tracking it so they would only be able to give me their first reaction to the idea. The only way to do this was to do it in our studio. We knew doing it this way would take time, so there was no other choice. But it wasn't even really about time. It was more about where we would feel the most comfortable, the most like ourselves. We aren't some slick band and I'm certainly no virtuoso.
We have our own way of working and a silly amount of strange (and often cheap) pieces of gear that we realized rarely show up on our actual recordings. Something has been lost over the years, and I want it back. All of our old synths, drum machines, cheap guitars and children's toys; I want them back in our songs. At this late stage in our recording history, I am only interested in making authentic sounds. I'm not going to cover anything up. In fact, I want to amplify our imperfections.
Certainly one of the many strengths of this record is a culmination of your past work but it also gives us fans a glimpse of where future directions may be heading. Some of the stronger tracks are less like what we've come to know Rogue Wave for. Stuff like What Is Left To Solve and the gorgeous Momento Mori that tap into darker territory. This record, more than any of the others, comes across as an emotionally therapeutic triumph.
ZACH: I knew when I was done writing Momento Mori that it would be the last song on the record. You've got to let things change or they will die. You have to be willing to let everything go if it isn't worth doing. I'm willing to walk away from making music if it doesn't change with me. There is a freedom in embracing that reality. It's like when I was a little kid and I first discovered what it felt like to ride a bike with no hands. Just flying! I think my music sounds best when I give the least of a shit about what other people think.
Out of all the Rogue Wave interviews I've read, none have really explored your major influences as opposed to writing about who else you SOUND like. What stuff (music/books/film/art), do you guys pull inspiration from on top of life experiences?
ZACH: When we first started recording the record, I was reading My Struggle: Book 1 by Karl Ove Knausgaard. I had never really read anything like it. No real plot. No real structure. I was sort of baffled by it and just kept reading. As I continued, some of his observations about nostalgia and past mistakes and being honest with yourself, all of these concepts just sort of flowed like a river through the book. Because life is not a plot, there is no structure. We are all just winging it through everything. Trying to be good people, despite ourselves. So I found that to be really instructive, especially when you consider the political climate in the country right now. These are fast and dangerous times.
Pat and I tend to spend a lot of time laughing. When love good comedy and really odd sci-fi and b-movies. Movies like (1981 film from the UK) Inseminoid and that amazing old kung-fu movie Master of the Flying Guillotine, (Taiwanese film from 1976). The soundtrack for that one is insane! Tangerine Dream, Neu!, all these incredible Krautrock bands in a weird kung-fu movie. Does it get better than that?!?
Pat got me into Derick and Clive (1970s comedy records by Peter Cook and Dudley Moore). Also stand-up comedian Mitch Hedberg, the Frogs (a comedy by Ancient Greek playwright, Aristophanes), and Neil Hamburger (a character portrayed by comedian Gregg Turkington). At this point, like a lot of people in bands, Pat and I tend to speak in a coded language that wouldn't make much sense to others because it's a hodgepodge of quotes from movies and comedies.
We recently did the Comedy Bang Bang podcast which was a real thrill. There is a similar vibe between offbeat comedy and indie rock. They feel like kindred spirits to us. We got to do a video (in 2008 for Chicago X 12 off Asleep at Heaven's Gate) with actor Bob Odenkirk a while back, which blew our Mr. Show (sketch comedy series with Odenkirk and David Cross from 1995-98) nerd minds.
There are a lot of bands we collectively love of course. Unknown Mortal Orchestra, Flaming Lips, Eno, Deerhunter, Spoon, REM, Jenny Lewis, John Cale, The Cure, Tame Impala, Steve Gunn, Kurt Vile, Caveman, Animal Collective, Gary Numan, the Velvet Underground, Blank Realm, David Bowie, Elvis Costello, the list goes on and on and the conversation about bands we like is never-ending. To be honest, I've been most interested in hip-hop more than anything lately.
The production style and approach to dismantling common structure. Kendrick, Earl Sweatshirt, Vince Staples, Frank Ocean, Future; so many brilliant artists exploring that space. It's exciting to hear such weird music gain such wide acceptance. The possibilities and boundaries keep getting pushed, which I love.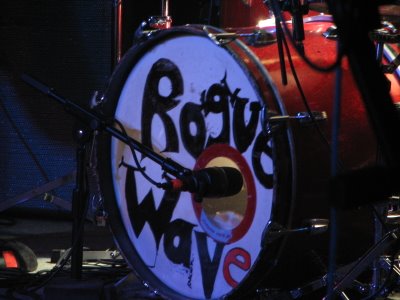 Photo by James Broscheid
Remaining U.S. tour dates:
June 9: Dallas, TX – Club Dada
June 11: Austin, TX – Mohawk Outdoors
June 12: San Antonio, TX – Paper Tiger
June 15: Tucson, AZ – Rialto Theatre
June 16: Phoenix, AZ – Crescent Ballroom
June 17: Los Angeles, CA – Teragram Ballroom
June 18: Solana Beach, CA – Belly Up
June 23: Bellingham, WA – Wild Buffalo
June 24: Seattle, WA – The Crocodile
June 25: Portland, OR – Revolution Hall
August 6: San Francisco, CA – Outside Lands Music & Arts Festival
August 20: Sacramento, CA – Ace of Spades
September 2-4: Denver, CO – Riot Fest