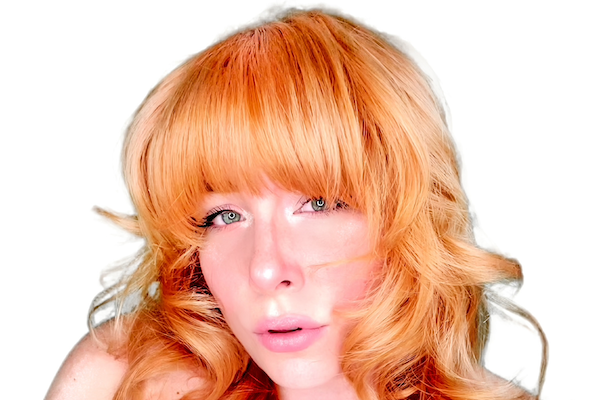 21 January 2022
Sarah Rae – Photo Credit: Kevin Ketchum
Independent shoegaze artist Sarah Rae is saving the release of her debut album, Bridge to Neverland, for tomorrow — but fortunately for fans of Cocteau Twins, Kate Bush and Lush, she is giving the Big Takeover the honors by streaming it today with us.
Hailing from Atlanta, Rae started playing in music at a mere 8 years old. She left behind that love to move on to a beauty career that would bring her financial stability as an emancipated minor at 15, and carried on for almost 10 years until the tragedy of the global pandemic struck — and, as Rae recently told the Big Takeover, everyone returned to be with what we value most.
"Music is, and always will be, the love of my life," she said. "No matter how far away it seemed, I always kept it close to my heart, and nothing fuels the fire of my soul more than singing on a stage."
From releasing 30-second snippets of old songs written in college to being signed by DIY record label Bentley Records, Rae proceeded to release single after single that found success among her peers, and gave her quick momentum back into the music industry.
It wasn't until the success of her live shows as the pandemic restrictions lifted that she decided to end her beauty career, take on a live band to tour with her and start her own DIY record label. She founded Lost Girl Records to lift up femme-identifying artists who seek guidance in navigating the often-overwhelming and mystifying music industry.
Bridge to Neverland weaves in and out of post-rock and shoegaze, taking the listener on a journey replete with operatic ambiance and soaring vocals. Starting with the title track, the album takes the listener through a battle scene of self-despair to embody what she calls the journey of shadow work and self-discovery.
"Each track, although the melodies resolve by the end of each one, leave you on the edge of your seat waiting for the resolution of the actual story the album dares you to be a part of," Rae said. "It's almost like a hook from your favorite book designed purely to keep you turning the pages in a euphoric wonder if you ever will reach the end of structured end of the story."
Listen to the full album — and keep up with Rae and her live band, Sunshines — through the platforms listed below:
Rae's Spotify
Rae's Bandcamp
Rae's Facebook
Rae's Instagram
Rae's TikTok
Rae's website
Rae's YouTube
Rae's Twitter
Rae's Apple Music
Rae's Amazon Music