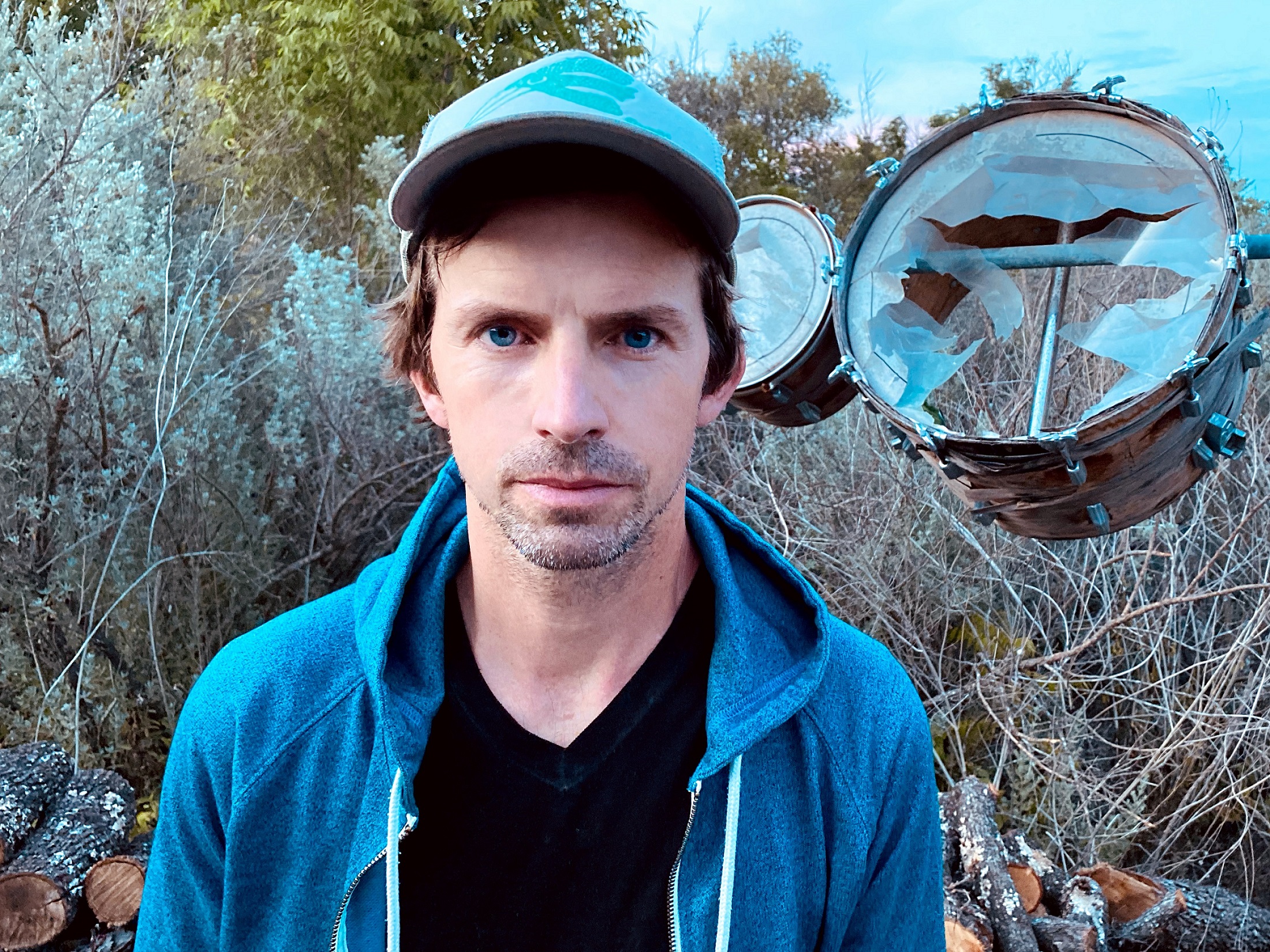 26 October 2022
Photo Credit: Drew Patrizi
Pulling off immaculately layered indie rock that still has hooks takes considerable skill. On Fast We Fall, the new LP from Trumpeter Swan, multi-instrumentalist Drew Patrizi (of Austin turn-of-the-millennium Barsuk Records tunesmiths What Made Milwaukee Famous) demonstrates said with aplomb. Full of nuance, eloquent melodic construct, and clever sonics – post-punk angularity balanced by lush synths – Fast We Fall manages to sound very much of the moment while appealing to those who cut their late-night teeth to The Strokes and Spoon.
Produced by Patrizi with help from Quinn McCarthy (Antibalas, Sleigh Bells) and Danny Reisch (Wye Oak, St. Vincent), the record fits the current societal mood; anxiously energetic yet ragged around the edges. We're rushing to keep it together, but our grasp on stability is tenuous. According to Patrizi, Fast We Fall "reflects the fragility of relationships. The fragility of democracy. The fragility of…everything really. It is an album that documents the shared experience of getting older and glancing up at the rear-view mirror from time to time, trying to take stock of relationships that still mystify. It's also a reflection of a troubled country during a moment of reckoning."
Patrizi elaborates, "'Elections have consequences' as the saying goes, and now those consequences are playing out in real time. There's a feeling of 'I've seen the end of this movie and it does not end well.' Is this it? Is this as good as it gets? Because I was hoping there was more." Fast We Fall takes as its primary theme the struggle with how to confront and understand both of these realities.
Deeply thoughtful philosophical anthropological musings wrapped in thick, hooky indie rock, Fast We Fall feels custom made for the fall of '22. In the end, we are left with a record this is, in Patrizi's own words, "part therapy and part pep talk, which we could all use right about now, and that "we" includes me."