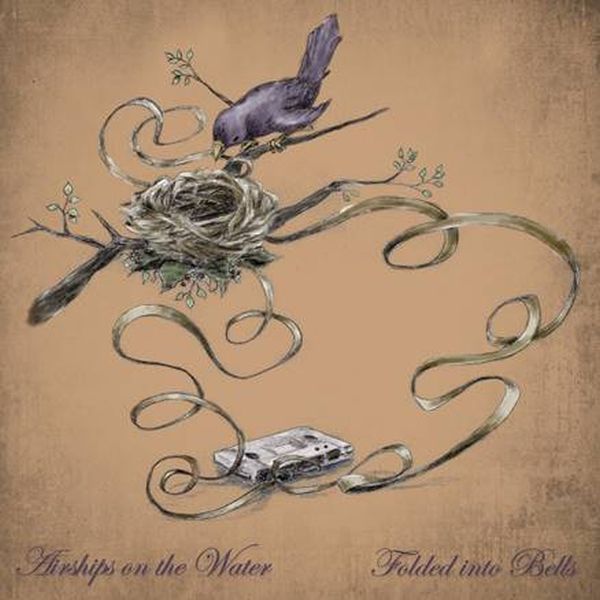 5 June 2020
Airships on the Water – Folded into Bells
Folded into Bells, the second album from Airships on the Water, out today via Somewherecold Records, delivers a magnificent blend of post-rock, electronica, and dream-pop sensibilities akin to acts like The Album Leaf. The LP follows up debut full-length Beneath a Thousand Branches.
The mastermind behind Airships is none other than Russel Hensley from the band Takes Shapes in which he is the drummer. Each song on Folded into Bells flows into the other and is deftly composed. The LP is a glorious sonic adventure that has the listener wanting so much more once the last track of the sonic cycle fades out.
Hensley, a longtime drummer, initially formed Airships on the Water to experiment with a backlog of piano and keyboard riffs he had been writing. Hensley added layers of different instruments to those keyboard melodies, gradually shaping them into catchy post-rock songs with a chilled-out vibe for his debut album. He continued to expand upon and experiment with that same pattern of songwriting for Folded into Bells.
Folded into Bells features eight songs crafted from beautiful piano melodies, complex drums, catchy bass hooks, rich synth textures, layers of effects pedals, and miscellaneous percussion. The album is equal parts delicate and challenging, mellow and comforting, but at the same time energetic and technical.
Given its contemplative and precise sonic structuring, _Folded into Bell_s is the perfect calming soundtrack for these uncertain and unstable times.
Airships on the Water Bandcamp
Somewherecold Records Bandcamp