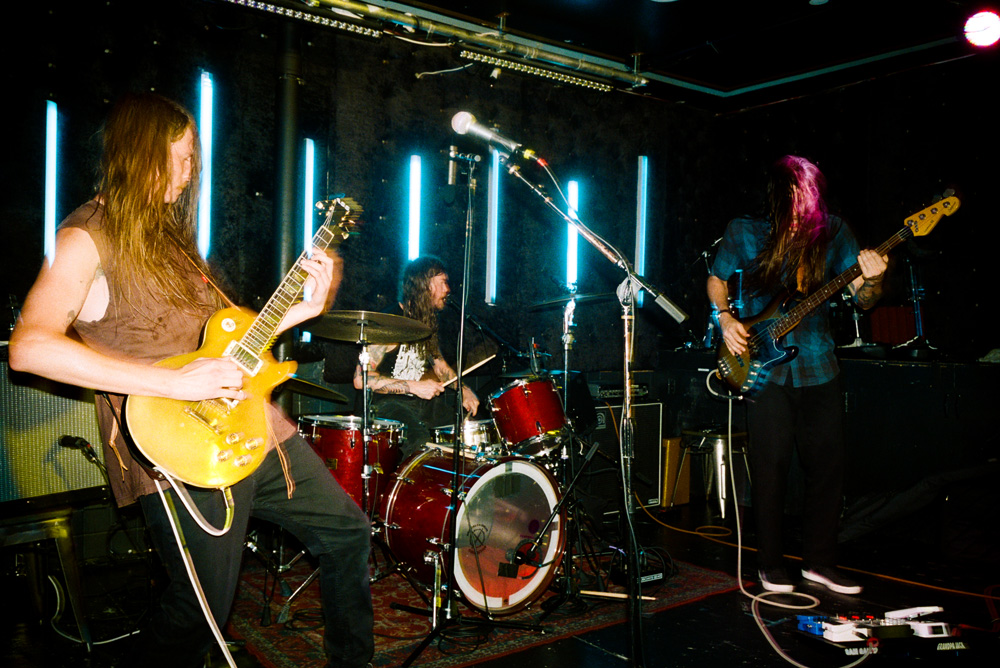 26 July 2022
Photo Credit: Allen Ying
Premiering today on Big Takeover is Grits, the new album from Brooklyn stoner rock staple Grandpa Jack, officially due out Friday, July 29 via Lost Moon Records.
The deliciously dark nine-track album is chocked to the brim with catchy hooks and fuzzed-out riffs, a formula we've come to love from the Bushwick-based trio's past releases.
The group — John Strom on lead guitar, Jared Schapker on Bass and Matt C. White on drums — has been playing together since 2016, releasing an album nearly every year since their formation.
Grandpa Jack recorded Grits over the course of a week at Sonder House Studios in the remote upstate town of Saugerties, NY during the summer of 2021. Strom and White both offer lead vocals on the album, providing stylistic variation among the tracks, while still maintaining a cohesive album experience.
Drummer Matt C. White explains: "What's unique about this record is that we've never really documented our live jams — which are an integral part of our live shows — before on record, so having the opportunity to really dig in and get the creative juices flowing during our Grits recording session was great. Some vibes just can't be re-created and sleeping on the floor of a cabin in the woods for seven days while recording is a hell of a vibe."
Ahead of the Grits release, Grandpa Jack has premiered three of the tracks ("Once Bitten," "Evil Eye" and "Hate has a Heartbeat") as singles, but yet to be heard are the more experimental gems, "Moths" "Mosquitoes" and the "Consumption" series.
Preview the full album below and be sure to check out the Grandpa Jack Bandcamp on Friday the 29th for the official live release.
Website
Bandcamp
Instagram
Facebook