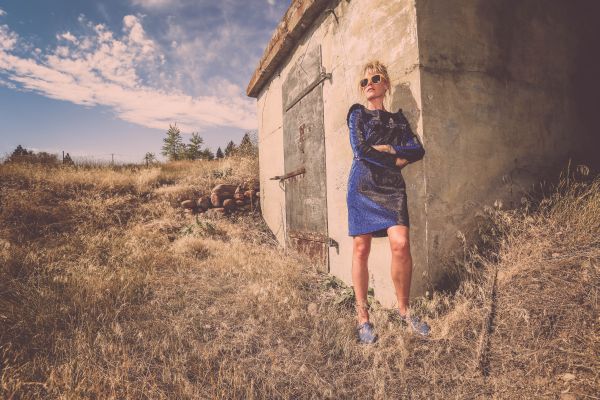 9 November 2019
Sasha Bell – Photo Credit: Amy Donovan
Singer-songwriter Sasha Bell has been involved with a handful of projects that have released some of the finest '60s-inspired pop records of the last two decades. Whether with Brooklyn-based The Ladybug Transistor, The Essex Green, or The Sixth Great Lake, she adds a special touch to her music that is dreamy, lush, and pastoral.
Now, for the first time in her storied career, Bell has recorded her first-ever album under her own name. Her debut LP, Love Is Alright, releases today and The Big Takeover is delighted to host the premiere of the album in full.
Love Is Alright was recorded in various cities from San Francisco to Denton, TX, and to Missoula, MT. Small stories are writ large throughout Bell's album with a contemporary style that blends touchstones from the past.
Bell's bands have generally focused on a more baroque pop element – par for the course considering they've long been a part of the Elephant 6 collective – but the sounds found on her new album touch upon 1970s fare. Her vocals recall Judee Sill or Melanie Safka, while the arrangements occasionally recall the work of Melissa Manchester, Carly Simon, and Margo Guryan with a moody, psychedelic twist.
Written over the past several years and recorded in San Francisco at The Studio Time Forgot and at Jason Quever's (The Papercuts) studio, it's an album full of sophisticated arrangements that is quite easy on the ears.
Whether Bell is singing about missing The Essex Green ("Candy Mountain"), stress management ("Molly's Got A Talent"), reflections on relationship struggles ("Castle Keep"), a grandmother's obsession with rare books ("The Library" ), or a tribute to a deceased bandmate ("Heavy Doors", a eulogy to San Fadyl, drummer for The Ladybug Transistor, who passed away in 2007) Bell invites you into her world via a wistful musical diary.