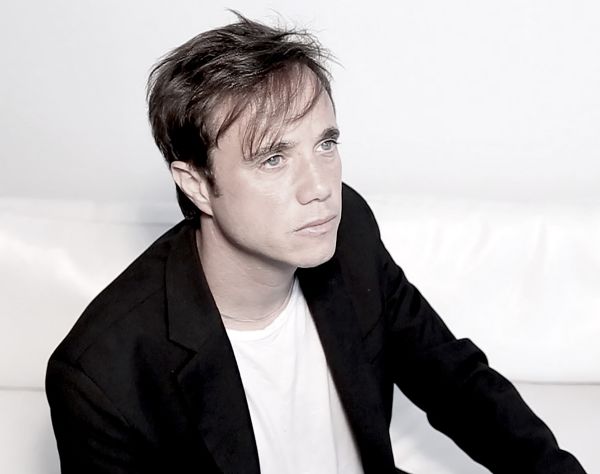 22 January 2021
Tristan Bechet of TRZTN – Photo Credit: Frank Macias
Tristan Bechet, who records under the moniker of TRZTN, is a musician, composer, and producer based in New York and Paris. Bechet was born in Portugal, raised in Brazil and NYC, and creates striking and adventurous realms that encompassed the visual art field earlier in his career, and now through avant-garde, art-rock, and electronic music.
As founder, guitarist/vocalist, and frontman of NYC industrial No Wave band Flux Information Sciences, the outfit released Private/Public on Michael Gira's Young God Records, were featured in acclaimed documentary Kill Your Idols, and heralded for their bombastic live shows.
He later created the electronic rock duo SERVICES, a rhythmic noise/New Wave/synth-punk outfit that released Your Desire is My Business and several singles on A Touch of Class Records. After many tours and festivals, including Primavera Sound and All Tomorrows Parties, the band members parted ways.
Bechet also composes and produces for top fashion and luxury brands, including working on fashion films and branding campaigns for Nike, Karl Lagerfeld, Dior, Chanel, and Givenchy) and his output has been featured in publications like Nowness, Models, and New York Times.
He's taken part in art installations as well, including a re-imagined version of David Bowie's "Life On Mars" for The Creator's Project and a film piece featuring Kanye West for 25 Magazine. He also remixes other artists' material and is currently composing for a psychological drama/horror feature film that is currently on the works.
Bechet continues to be a creative force to be reckoned with as TRZTN, remaining resolute in his uncompromising vision to create and produce meticulously constructed and wildly imaginative music.
As TRZTN, Bechet is releasing his new solo and collaborative album, Royal Dagger Ballet, today, January 22nd via Octopus Hotdog Records.
Big Takeover is deeply pleased to host the LP in all its transfixing and intrepid glory.
Royal Dagger Ballet is a personal journey for Bechet, but also one with numerous contributing vocalists/lyricists who put their unmistakable stamp on certain tracks.
Each collaborative artist provided their own lyrics and vocals to Bechet's diverting musical oeuvre. The guest list includes luminaries Karen O (Yeah Yeah Yeahs), Paul Banks from the New York band Interpol, and Jonathan Bree.
TRZTN has previously collaborated with Karen O several times, recording the "I Shall Rise" theme song for the Rise of The Tomb Raider video game, as well as theme songs for Prime Video's mini-series Hannah and Starz' Flesh and Bone series. TRZTN was even part of Karen O and the Kids, who together made the soundtrack for Spike Jonze's film Where The Wild Things Are.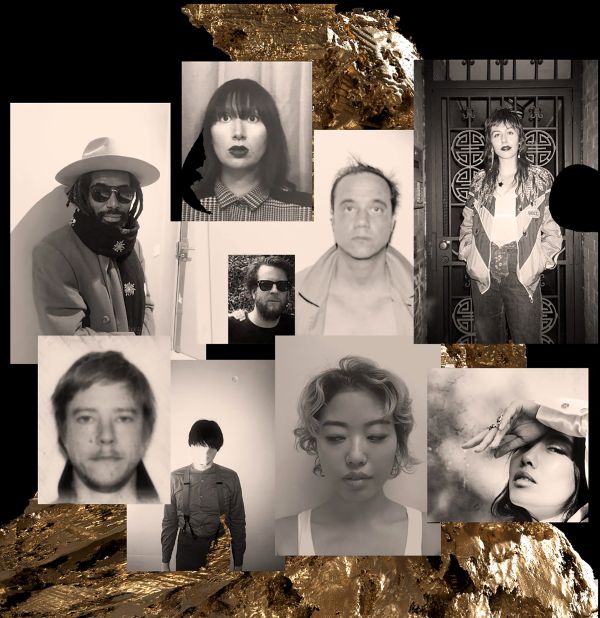 TRZTN's idiosyncratic approach to composing uses a bold, unexpected, yet precise collision of electronic sound design, rhythm noise as melody, and clashing moods, where exploring and experimenting with modern electronics to unlock the psyche is key.
Calmly relentless album-opener "Black Exit" mesmerizes with its cycling marching beat that pushes ever-forward, with Paul Banks' dispassionate vocals dissecting gleaming sonic edges into reverberating fragments.
Switzerland-based (by way of Tibet) singer YESH's fluttering vocals to direct emotions echo throughout "Ruby's Wheel." as it rolls along with staccato, clanking industrial percussion and a touch of heightened synths.
"Metal Sky" starts off spare and sporadic in sound, with hollowed-out percussion and buzzing synths that build up to a fiery and extended aggregation. Japan-located DJ/musician Eiko Hara's sweetly breathy vocals floating over the disorienting fray.
Jonathan Bree beguiles, bringing gentle and reflective drama to "Mirage" as he broods amid lush pulses of synths, alluring accompanying female vocals, and a strictly clicking rhythm.
Rapid and lightly looping sonics greet the ear on "Crosswinds," with Estrael Boiso's dusky vocals elongating in deep contemplation. His slowly drawn out words and backing synths buzz are juxtaposed with the shiny, arcade game-like loops that fade away for a time.
The dawning of bittersweet symphonic strings adds a ponderous ambiance, which is leavened by the return of the bright electronics and a speedy beat – and what was once a simplistic song becomes more intricate and urgent.
Karen O's velvety vocals hang over "Hieroglyphs," a track that once again uses sonic contrast to destabilize the listener. As Karen O emits her lyrics in suspended sighs, her processed vocals are twisted and lifted amid the resonant percussive crackle and thud.
A similar industrial feel courses through "Nighttime Rebound" that spotlights Dani Miller's (of NYC punk/rock band Surfbort) impassive sing-talking vocals. She's shadowed by warped male-sounding vocals and besieged by a bevy of on-the-blink electronic- and mechanical-based noises that give the listener the feeling of being wrecked on the autobahn.
Whip-like cracks, antenna-esque smacks, and a dying motor commence the menacing instrumental "Astra," which continues to confound with shrieking electronics, buzzing pulverizations, and ghostly female vocals.
The title track and LP-ender features wordless vocals that have been turned into instrumental notes. As crystal shards shiver and break, the spectral voices play on in a haunted reverie – or would that be a nightmare…?
Bechet gives insightful details about his album, revealing, "Royal Dagger Ballet is the culmination of collaborations with singular vocalists, artists, and solo experiments as a producer/composer/musician. Throughout an extended period I composed pieces and ideas and reached out to my inner circle of singers, serial collaborators, as well as new serendipitous encounters, searching for magic. One goal in mind: sonic poetry, inventiveness, and the personal challenge of assembling an exquisite puzzle."
"Exploration is the act of searching for the purpose of discovery; to me the album represents just that. As the songs took shape I was confronted with the push and pull of creation, and that challenge became an odyssey."
"The result are ten songs that convey an otherworldly inter-dimensional experience. Using synths, drum machines, and esoteric electronic instruments the tracks nod to synth-based experimental pop, early industrial, and ear-grabbing art-rock. At times violent, domineering, and dark, and others whimsical, beautiful, and sexy."
"The lyrics cover a wide range of human conditions such as desire, poetic sentiments of loneliness, or abstract metaphors that connect to daily observations. Royal Dagger Ballet's overarching narrative and sonic thread paints a picture of a dystopian existentialist landscape fused with a cinematic, galactic journey."
Website
Facebook
Instagram
Spotify