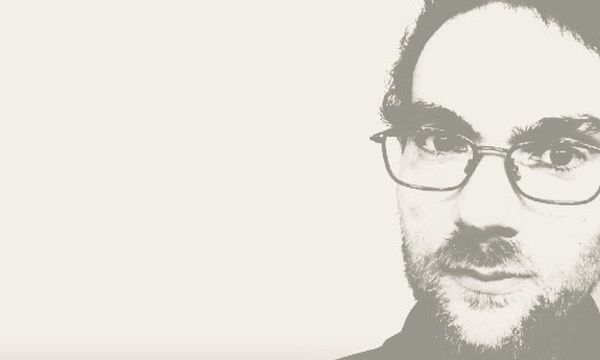 22 October 2019
Christoph Mark of Stars On Fire – Photo courtesy of Christoph Mark
Stars On Fire plays scrappy guitar pop for people with short attention-spans. A member of the short-lived Bay Area indie pop band ampersand, which released its debut, and only, mini-album on the great Fantastic Pop Records, Cristoph Mark plays all the roles in Stars On Fire.
Now based out of Seoul, Mark blends all of his favorite musical styles with his guitar playing – which has been compared to both a drunk Johnny Marr and a drunk Lloyd Cole – to create short and lo-fi shoegaze pop, noisy jangle pop, and catchy, but off-kilter guitar pop.
Stars On Fire has been given a thumbs-up by platforms like KEXP ("A well-crafted, lo-fi blend of shoegazer psych-rock and jangly indie-pop."), Expectador ("Dancing melodies, almost palpable textures…a textural music that drinks from so many different aspects of alternative…converging into the most beautiful form possible."), and Here Comes the Flood ("…mischievous, and utterly charming.").
Mark is now releasing a second EP titled Songs for the Summer on October 25th. It will be available on digital download and CD from Emma's House Records, and on Cassette from Galaxy Train.
Songs for the Summer was co-produced and mastered by the Royal Landscaping Society's Cris Romero at Cherry Sounds in Seville.
The Big Takeover is pleased to host the premiere of the delightful EP a few days ahead of its official release. Mark bathes the romping and shearing EP-opener "I Need Nobody (That's You)" with a bouncing bass line and scraping guitar line, all while keeping his vocals a low-key, unassuming addition to the mix.
Lead single "Salty Kiss" is a breezy sweep of guitar jangle and drum beat flurry, that also drifts on Mark's wistfully hushed vocals. The nostalgic instrumental "Summertime" is filled with a burnished glow of warp guitar bend, scurrying guitar notes, and shaken sand-type percussion.
EP-ender "Late" dashes by with a dynamically rolling bass line, angular guitar jangle, and kinetic drum strikes. Mark's vocals are tinged with regret as he murmurs under/over a pluckier guitar line that offers some hope even though it's the close of the summer season.