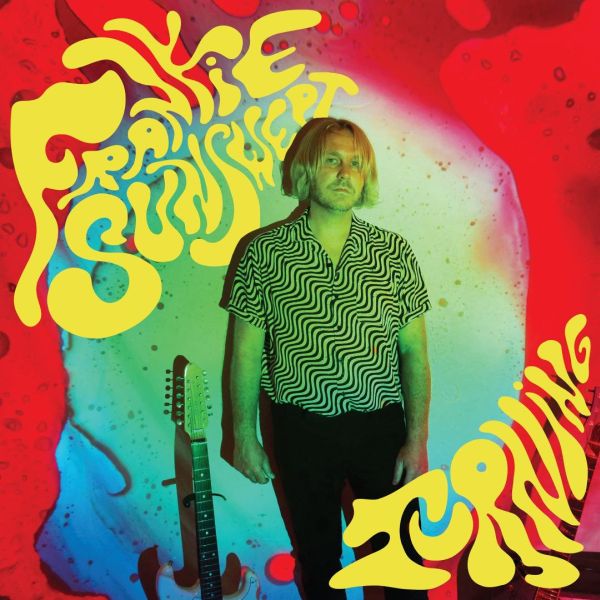 15 January 2021
Frankie Sunswept – Photo courtesy of Frankie Sunswept
Frankie Sunswept, an artist and musician living in Queens, NY is releasing his debut album, Turning, on January 16th via Romanus Records.
The LP's 13 songs are culled from his "song-a-month" project, in which he has been writing, recording, and producing a new song each month since September 2018.
Frankie Sunswept was born and raised in Los Angeles, but has lived mostly in NYC since 2005, cutting his folksinger teeth in the East Village's Sidewalk Cafe, and in Brooklyn's Jalopy Theatre. He's currently working as a solo musician, and also plays in cosmic R&B band The Sunwrays.
From 2010 to 2017, he rode the garage rock highways of the US, clocking 500+ shows in 34 states in the surf/blues band Crushed Out. After the ending of that band, Sunswept moved back to NYC and began writing new songs.
With his newfound artistic freedom, he found himself exploring every idea that arose in the song-writing process. This allowed him to craft cinematic and experimental songs where he plays the majority of instrumentation, composing arrangements with a singular vision.
Big Takeover is delighted to host the premiere of the complete album today, a day before its official release. The songs on the record often start out one way, but then open up and move into wholly different and wider sonic worlds.
Sunswept utilizes a rich and varied array of instruments, including slide guitar, electric 12 string guitar, wah pedal, sitar, and Mellotron. Modal melodies and uncommon time signatures abound, as well as winsome vocals, catchy harmonies, wandering melodies, and retro-'70s, psychedelic folk leanings.
LP-opener "Turning Toward Me" begins as open-tuned acoustic slide guitar blues, only to roll with a trippy flow into an overdriven, three-part harmony garage rock tune. Characteristic of Sunswept's songs, it is at once a love song to light and the sun, and to insight through individual perspective; an ode to seeing feelings and experiences as universal, and as self-reflective as a sunset.
Crooning second song "This Bleeding Heart" was performed and recorded with his band The Sunwrays (consisting of Kyle Morgan, Rachel Housle, Sean Cronin, and Ali Dineen). The song is an R&B number in the vein of Irma Thomas and Otis Redding. Like many of Sunswept's songs, it deals with honesty of emotions and the strength that can be found in vulnerability.
Ruminative "The Moon & I" unfurls with a steady pace, sporadic deep reverb guitar touches, and a sprinkling of luminescent keyboard notes. Ocean and shore imagery run through the brooding lyrics. The briskly uptempo "Daffodil" that follows is diametrically opposite, skittish in rhythm, swimming in fluid guitar waver, and with Sunswept plaintively displaying his emotions.
"See Through" is a gently glistening folk number with sliding and mellifluous guitar lines, while "Dream (But Don't Sleep Too Long)" goes for full-on psychedelic guitar squelch. In a tribute to familial and other connections, "Fantasy," the final song on the album, is a cover of his father John Hoier's song, taken from unreleased 1970s/1980s demos.
From the pop psych/jazz of "Longing" with its curling guitar notes to the wistfully contemplative, Buddy Holly-esque "Light Of Heart," and from the golden sunset harmonies of swaying ballad "Surfer" to the Hank Williams-like heartbreak of "Married In My Mind," Sunswept's debut album blooms with an artist's innovative ability to follow songs, melodies, and concepts wherever they need to go to serve the song without concern for genre.